Hello- I'm back already :D I am stepping out from the Indie Polish Month for my Born Pretty Store Heart Rhinestones review as I used Claire's Denim polishes when I prepared for it :P Sorry! The denim polishes are lush and a great bargain at a price of just £1.
On my accent and pinky nail I am wearing Born Pretty Store heart rhinestones that you can find under the ID: 7280. You can get a great selection of 12 different color hearts for just £3.81.
I love the cool holographic look of the hearts but for this manicure I decided to go with the good old denim look and used the golden hearts. I applied them with nail glue and topped up with 1 coat of Color Club Fast dry top coat and one coat of Rimmel Matte Finish top coat. The hearts lasted on my nails for about 2 days which is a great result as these type of decals usually don't want to last for longer than one night lol.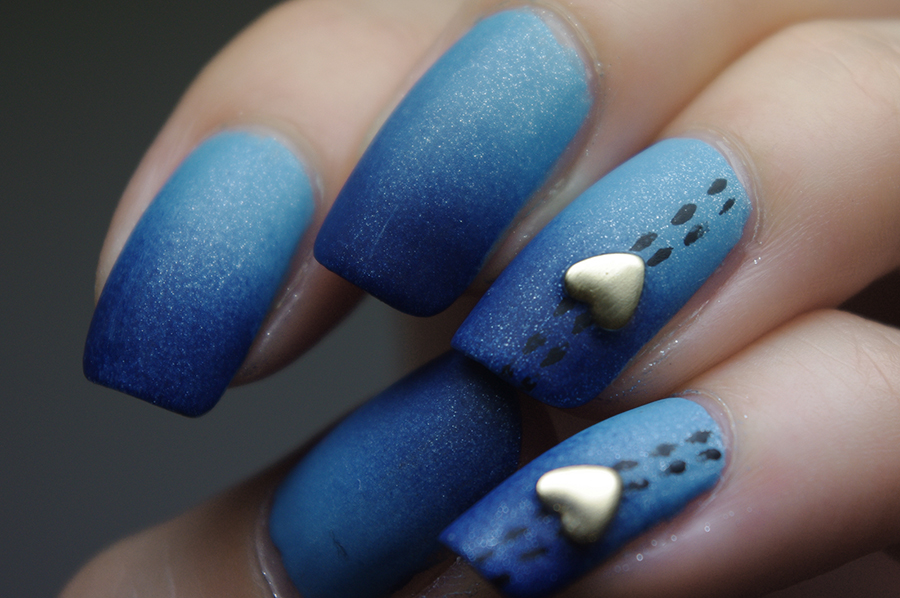 Visit Born Pretty Store for all sorts of great nail art bargains and don't hesitate to use my 10% off code TML91. Thanks for reading! xoxo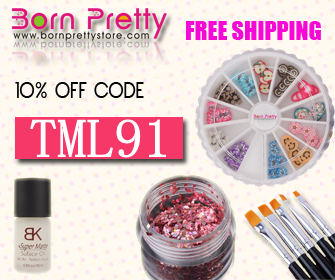 * Please note that Born Pretty Store items were sent to me for review.