Hello again! Second post of the day whoo! I was whitening my nails and thought that I might as well take photos and write up a Bubble White review.
Bubble White review
Bubble White is a 5 minute nail whitening powder sold at Sally's.  It's available in little one time use sachets (about £2) and in bigger pots which should be good for about 10 uses ( about £9).
To use Bubble White you have to mix it with warm water and soak your hands in the mixture for five minutes.
My nails aren't equally yellow, my ring nails got really stained after using some yellow acrylic paint for nail art and therefore look darker than others .
I ended up using Bubble White twice (two 5 minute sessions) as during the first time the water I was using wasn't very warm and the product barely fizzed in there. I remember from using it some time ago that it was a lot more fizzy and decided to have another go in case there would be better results.
First picture is the before look, second photo was taken after the first go with Bubble White and the third photo was taken after the second go.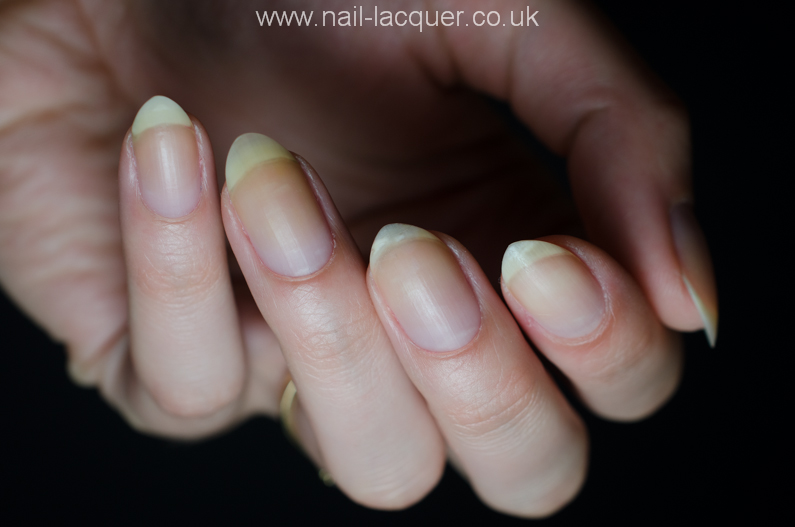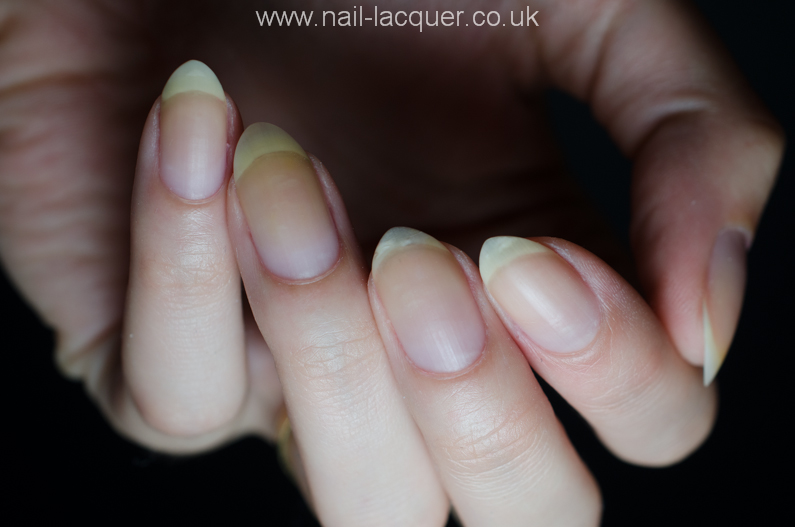 Looking at the three photos I can't tell much difference lol but looking at my nails in real life I can spot a little difference [emoji cat face with wry smile].
My conclusion would be that this product is no miracle whitener but it does reduce the yellowness a little bit.
The downfall of the product is that after two go's my hands feel quite dry. Like even after moisturising they feel dry. Weird [emoji pouting cat face].
Thanks for reading!