Hello and happy Friday!!! I have finally had some time to do a bit of nail art! It being Easter soon I decided to do bunny nail art! In addition the the nail art bunny I decided to paint one on a piece of paper. Whereas I have always been a little bit of crafty I have never been too keen on painting, not sure where I got the mood to paint today :P
For the base I created a water marble using Barry M polishes from the Spring 2014 Gelly and Silk collections. I wanted to see how the different finishes would look in a water marble, they looked rather cool but very plain. I then added some yellow dots with Nails Inc. Belsize Park to give the base a bit more colour.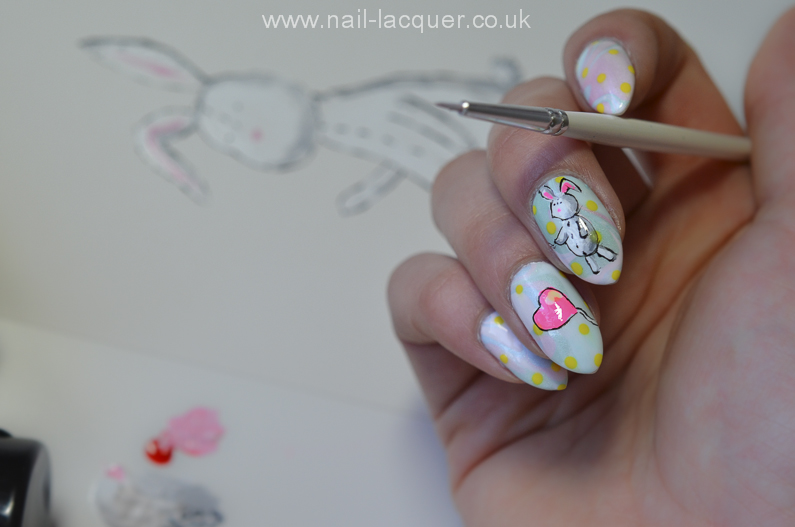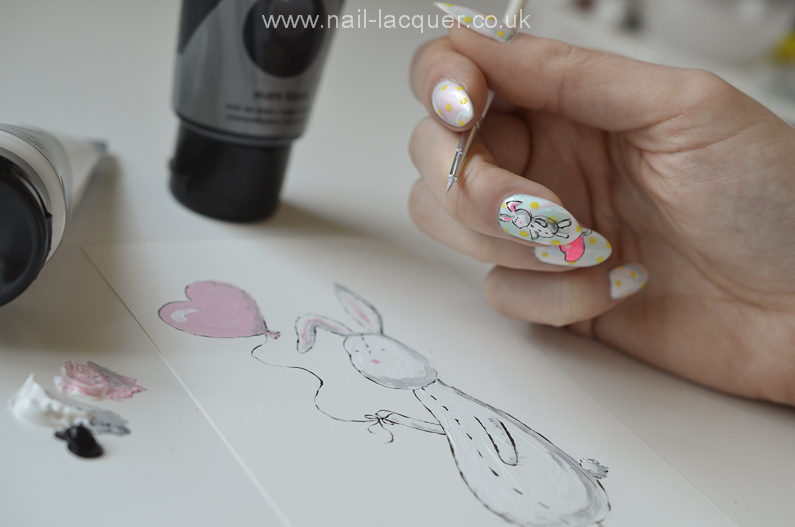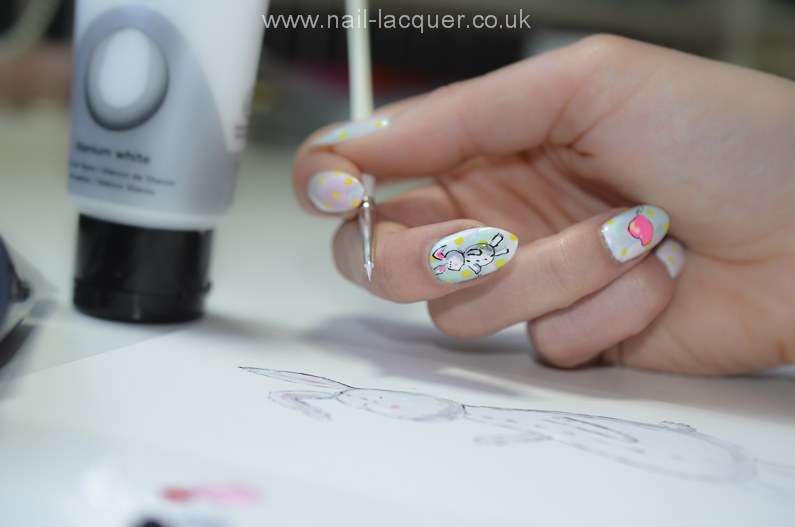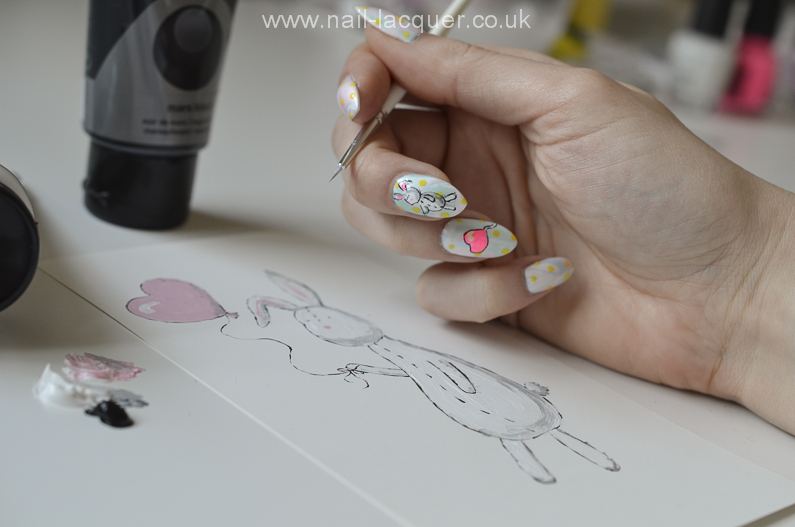 As of the detailed nail art I used Reeves black and white acrylic paints for the bunny body and China Glaze Shocking Pink for the pink details. I topped it all up with Poshe top coat. As usually, I repeated it all on my right hand :)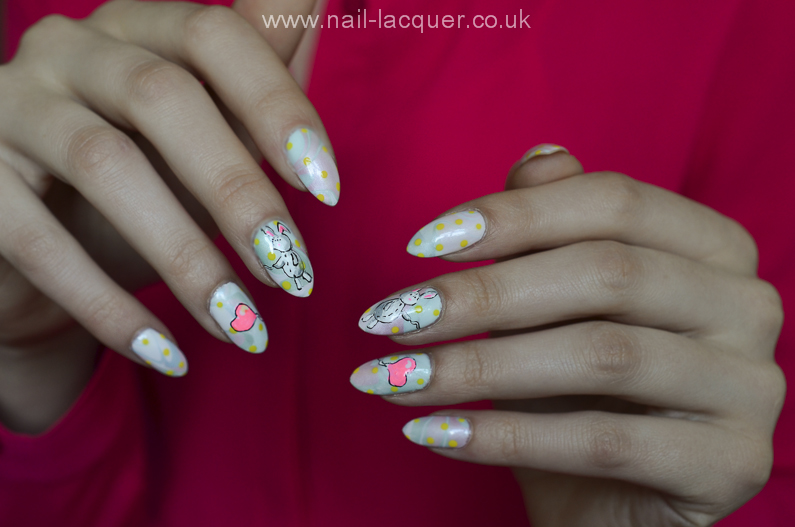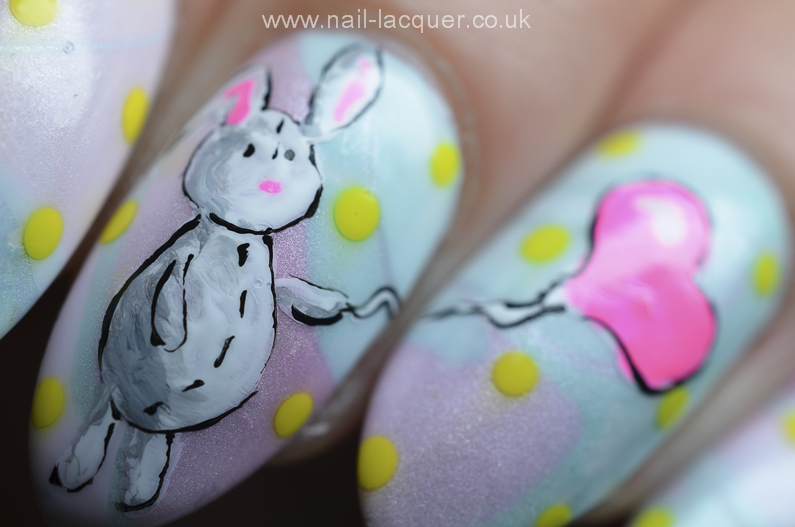 Here's how the bunny drawing ended up: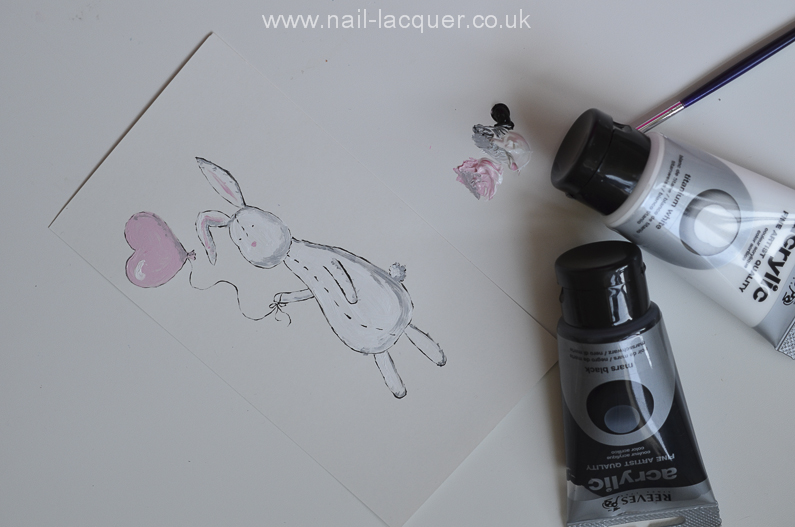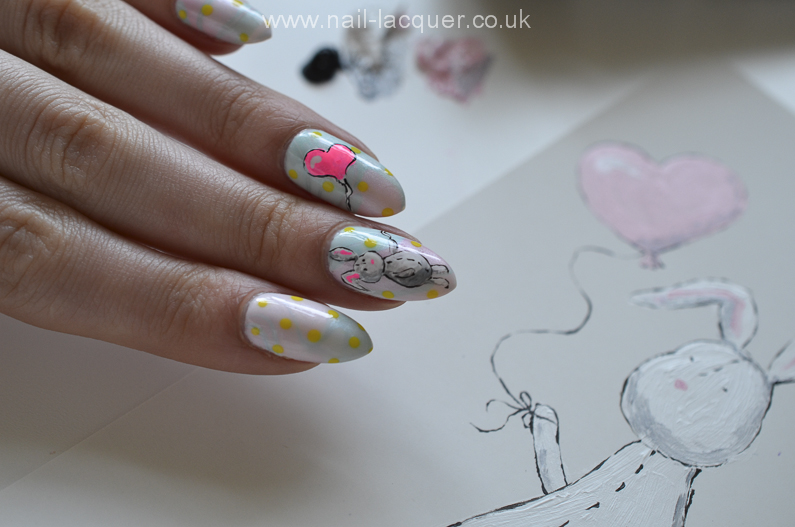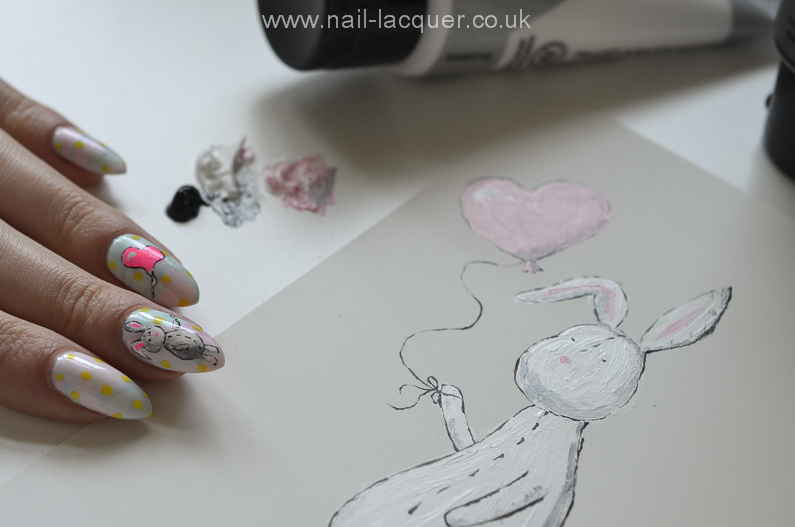 I am probably too lazy to paint a background but I think it makes a cute Easter card, if I pull myself together I might even write Happy Easter on the bottom :P
Thanks for checking out my bunny nail art & painting and let me know what you think! xoxox
Update!
Here is the finished painting: