Hello! A late night post today with China Glaze Flirty Tankini swatches and review. During my latest shopping spree at TK Maxx I found this beautiful peachy Gina Glaze for only £2.99. I just HAD to have it regardless of owning quite a few pink China Glaze's already. But I swear they all are DIFFERENT!
China Glaze Flirty Tankini swatches and review
Flirty Tankini is a peachy pink polish with shimmer and semi-matte finish. It's from the China Glaze's Summer Neons 2012 Collection.
On the swatches I am wearing three coats with no top coat. The application of this polish was rather difficult, the formula had zero self levelling abilities and the finish was quite streaky. I am also not a big fan of the somewhat thin brushes China Glaze polishes have. The drying time was also slowish so overall applying this polish was an unpleasant experience.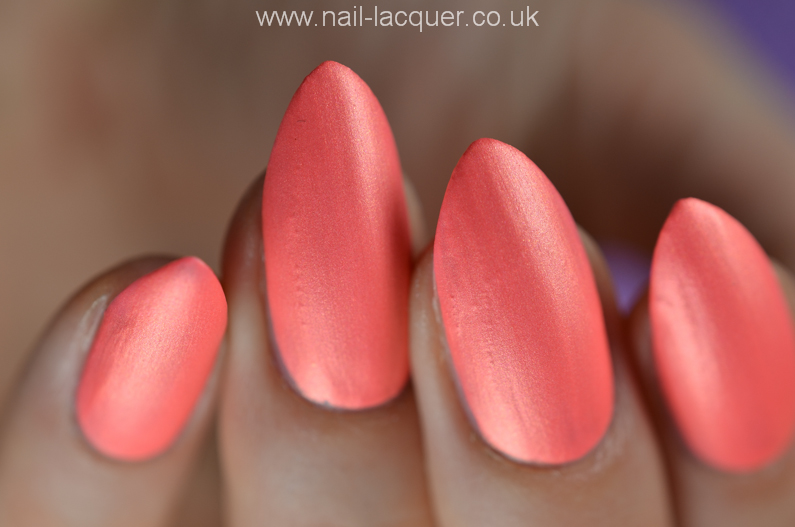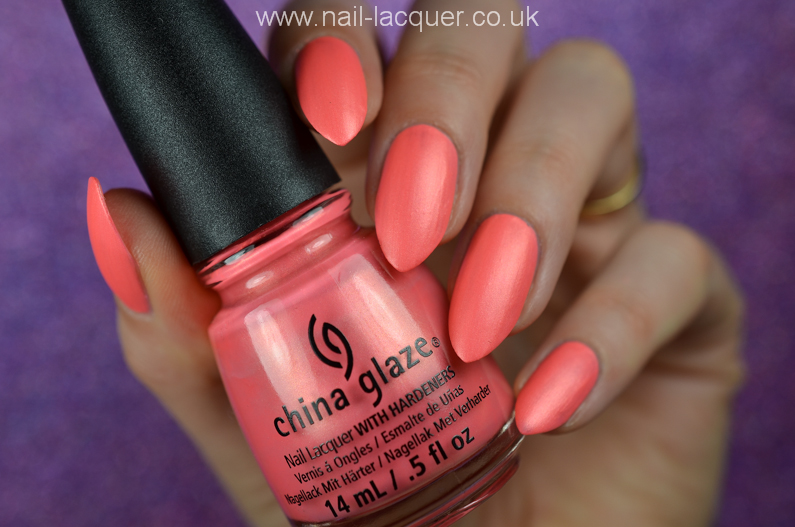 Applying top coat helped the overall appearance a little but there were still some noticeable streaks on some of my nails.
On a positive note I really loved the colour of this polish so there's at least one positive aspect to it :)
Overall I'd give this polish 2 out of 10. Two because the colour and the fact that on a good day this polish might look okay under a good top coat.
Regardless of being unhappy with Flirty Tankini I decided to go ahead and apply some nail art instead of taking it off and forgetting about it.
I created the white flowers using Reeves Acrylic paint in Titanium White mixed with water and Kolisnky size 2 nail art brush. As of technique I used exactly the same motion to draw the petals as in yesterday's flower tutorial. I'll still add a quick video tutorial to my Instagram to show you how easy it was :)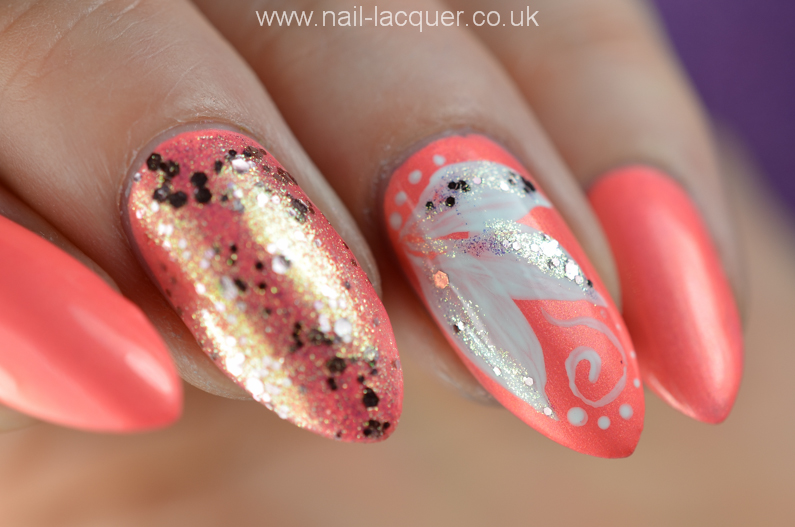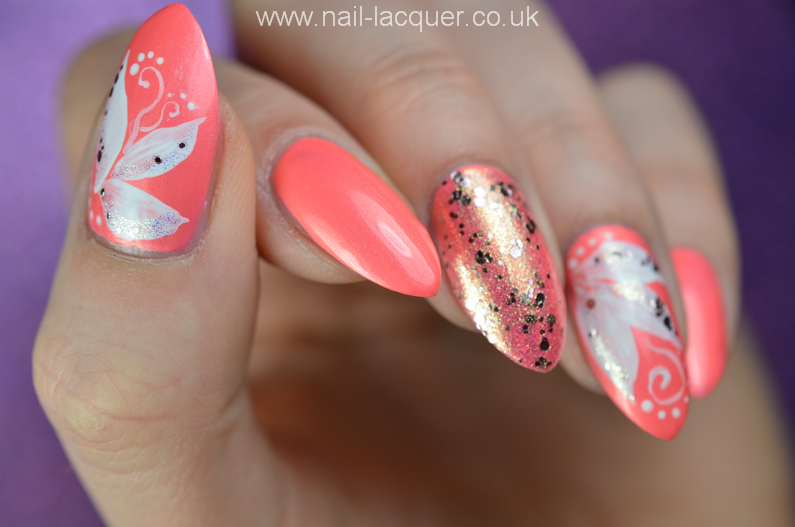 On my accent nail I am wearing Maybelline Color Show in Knitted Gold.
Thanks for checking out my China Glaze Flirty Tankini swatches and review xxx