Hello! Today I have a very, very old China Glaze nail polish to show you as part of my vintage nail polish swatching mission. This polish is so old that I haven't even been able to find out the shade name. Anyway, here's China Glaze in the Mood nail polish.
China Glaze in the Mood review
Based on my research, this particular China Glaze polish was released around 2001. I found this out form Karen's blog (see her blog post here).
Firstly, this range of polishes was released as temperature sensitive. Therefore they should change colour based on the temperature of your nails. Due to the age of the polish, it has stopped changing colour. Unfortunately I am unsure if it is 'stuck' in the cold or warm state.
The polish is a pastel green polish full of golden shimmer. On the swatches I am wearing three coats of the polish with no top coat. Application of this polish was good and the formula seemed fine. After that, there was a bit of a downfall. The polish dried into having a lot of bubbles or gritty pieces in there. It's very evident on the photos as you can see. I am not sure if applying a layer of top coat would have prevented these.
On further research, I found a colour chart for the Mood line (source here), but it does not give any indication as to which polish I have unfortunately. However, it does indicate that there must have been 48 different shades released as part of this range. Based on this information, I am shocked how rarely these beauties pop up on eBay and other selling sites.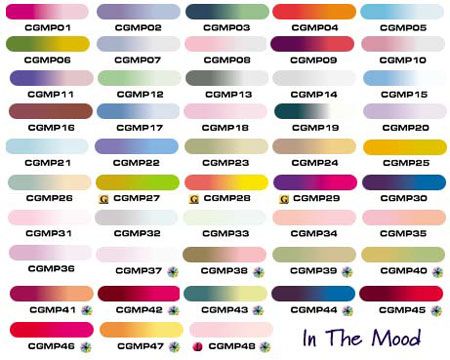 Overall, this was a pretty polish colour wise, but the gritty finish really left me disappointed. I do wish I will come across some of the other 47 shades at one point in the future.
If you are a fan of China Glaze polishes, who not check out my other swatches here.
Thanks for reading :)