Hey there, I have China Glaze Shocking Pink swatches with some… erm…unique (read ridiculous) nail art for you today :P Well, it's not even nail art lol it's pure BLING.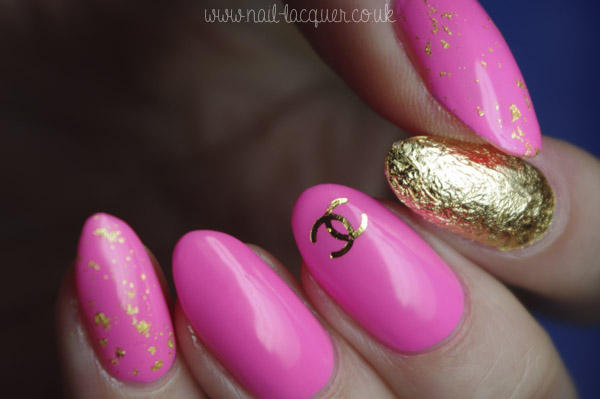 Anyway, lets start with China Glaze Shocking Pink swatches.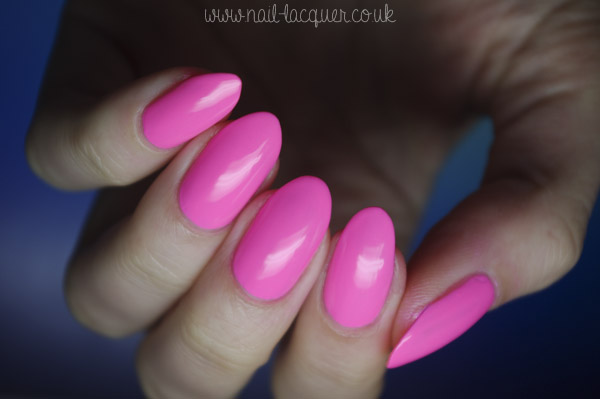 It is a bright pink colour with matte creme finish. I am wearing three coats with one coat of top coat. It wasn't the best to apply and some of my nails had a bit streaky finish even after three coats. However, my amazing Poshe top coat seemed to smooth it out beautifully so I shall not complain :P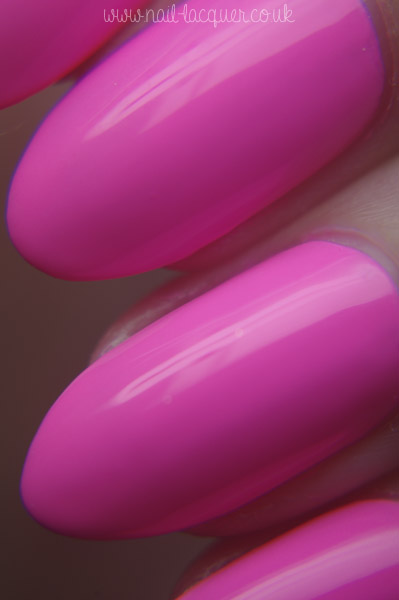 I really love the pure creme finish this polish has, so beautiful!!!
As usual, I decided to add some nail art. I kinda felt that I would like something golden to go with the pink. I didn't have a gold top coat but I did have the supplies to make one :P Here is how it turned out:
I love it! Totally should of made it ages ago lol never mind, better late than never I guess. I used it on my thumb and pinky nails. I also had some gold foil which I used to cover my index finger- I personally feel it's too much but it kinda looks cool I guess :P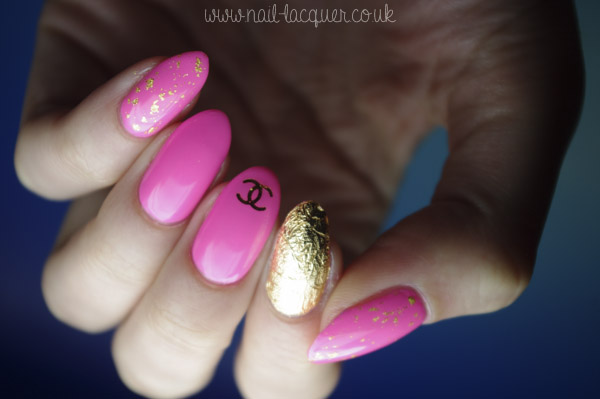 Note that the gold foil used for nail art is different than the gold used for polish- if you use craft foil in nail polish base (suspension base) it will turn green. For nail polish you'll need real 24K gold leaf which is made of 100% real gold. I have tested this gold in nail polish base for over 9 months now so trust me- it works! I just never made it into a proper polish lol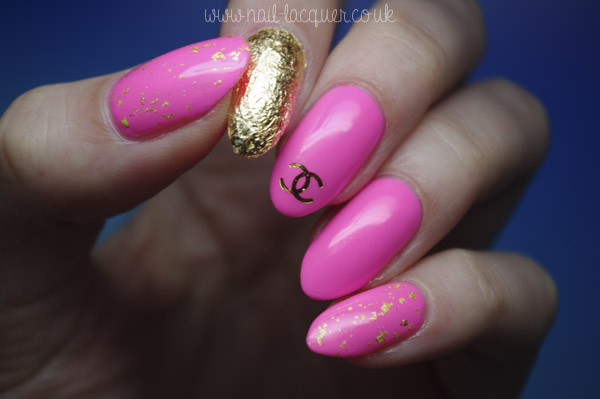 I also added an extra golden Chanel water decal on my middle finger which truly turned this manicure over the top. I think I should of settled with just the golden top coat one each nail, but here I am, sitting with my hands heavy from all the gold I used.
Thanks for reading, I hope you enjoyed this crazy manicure and China Glaze Shocking Pink swatches :) xoxox