Hi all! Today was the last day of uni for this year and many of us decided to wear Christmas jumpers. I only did not wear Christmas jumper but also Christmas jumper nails. Pretty predictable ehh!?! First off, let's see how did my jumper look.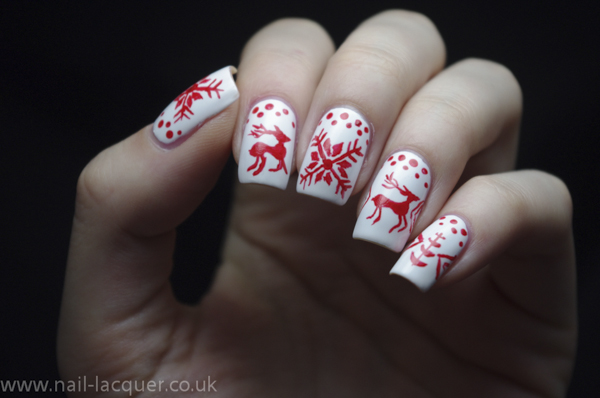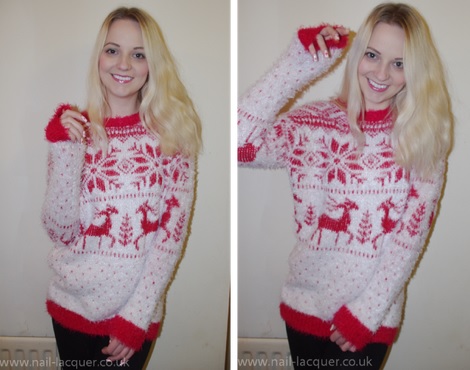 Pretty traditional- full of snowflakes and reindeer. Not to ruin the holly-jolly mood but I had the "pleasure" to eat real reindeer meat a couple a years ago. The meat was okay but I felt bad for the reindeer :(
As of my nails, I started off with two coats of Nail Envy and added two coats of Sinful Colours Snow Me White. It is the best white in my collection, however it seem to get thicker and thicker even after adding Poshe nail polish reviver- I think I should just get a new bottle!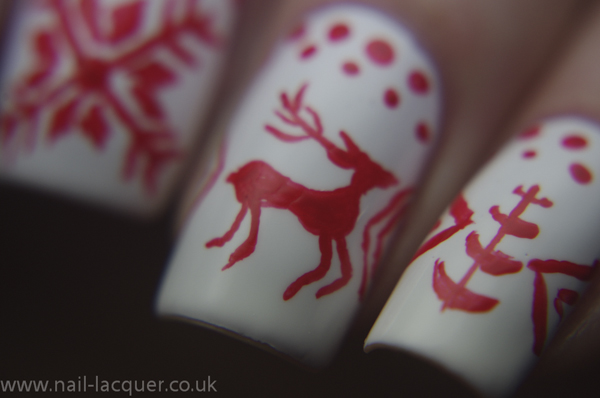 For the detail I used red acrylic paint and sealed it all off with Gelous and Poshe fast dry top coat.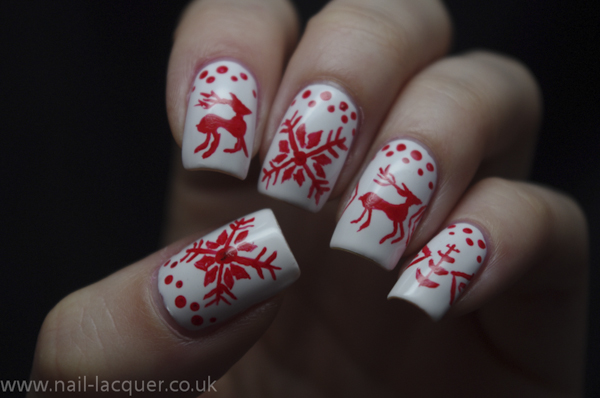 The reindeer also match with The 12 Days of Xmas Manis challenge for today (13th).