Hello and happy Wednesday! Today I have Nails Inspire Blueberry Jellie swatches and a bit of Halloween nail art for you! Halloween is only a week from tomorrow so I better start showing some holiday nail art or I will miss all the fun! :P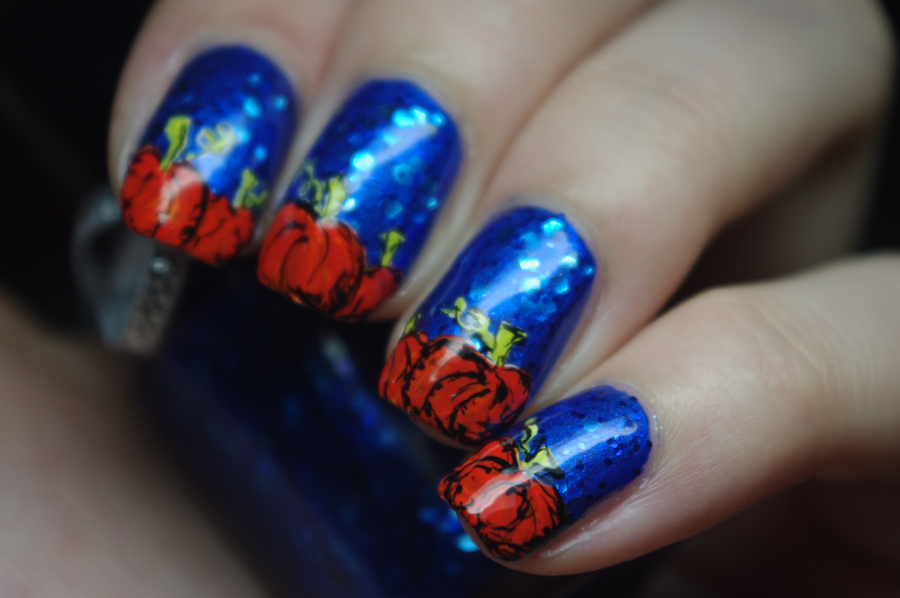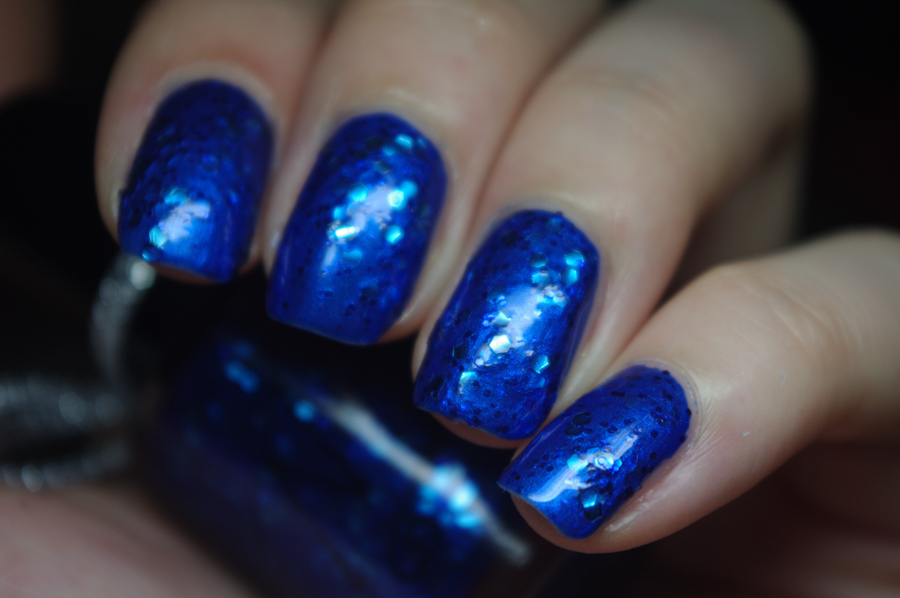 Blueberry Jellie is from Nail Inspire's first collection and one of five fruit themed polishes. It is a lovely shimmer polish packed with tiny black and a bit bigger blue glitter. I applied one coat of Barry M Blue Grape as a base (and Nail Envy as a base base coat lol) and two coats of Blueberry Jellie. I actually could of get away with just one coat of Blueberry Jellie as it's full of glitter but I did it from an hold habit I guess lol. I also added one coat of Color Club Fast dry top coat which gave the polish a nice smooth finish.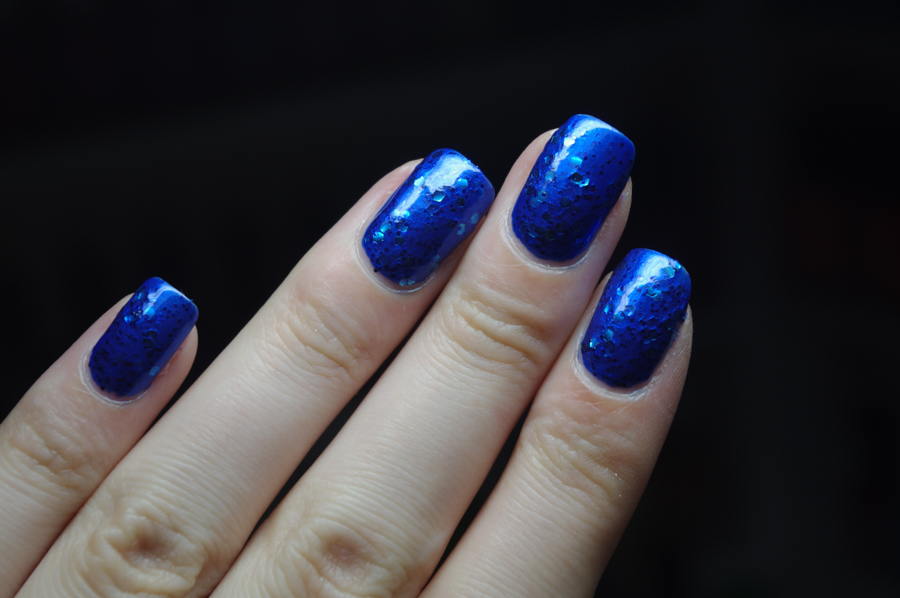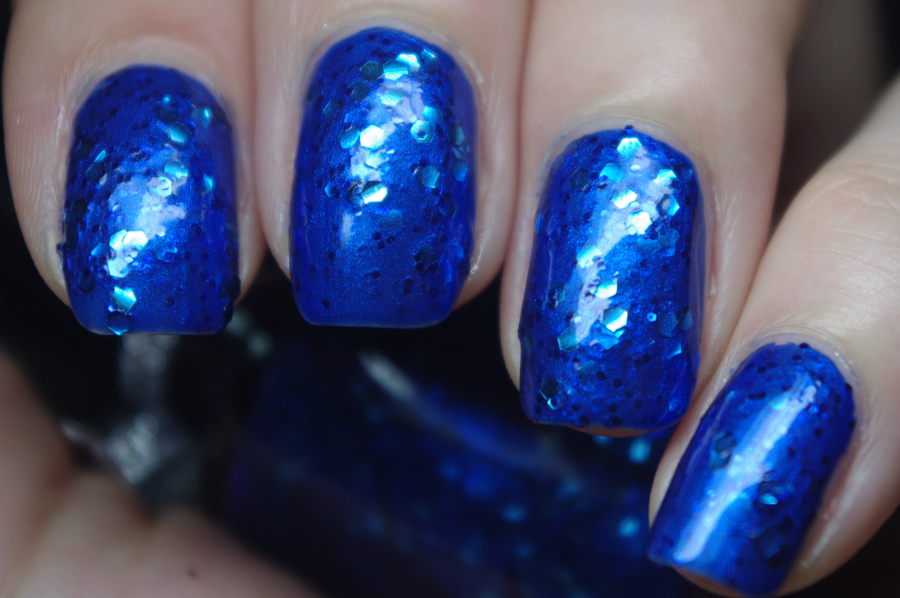 It looked gorgeous on it's own but as I haven't done much nail art recently and Halloween is getting closer, I decided to add some color and spice it up a bit :D I am not the biggest pumpkin fan, but I thought that orange and blue would look awesome together and pumpkins are the most Halloweeny vegetables you can get so here they are :D
I used white acrylic paint first and drew the undercoat of the pumpkins, I then added OPI A Roll In The Hague (orange) to draw the fruit/vegetable (apparently it's an issue) parts. I used OPI Did It On Em for the stems- or whatever the green bits are called- I am no pumpkin expert, sorry. Lastly, I added some darker contours with black acrylic paint and topped it all up with Color Club Fast dry as before.
Happy Halloween month and thanks for reading! xxx