Hello! Today I am showing you CND Creative Play Flash-ion Forward. I have never used CND nail polish before and I was amazed by the fairly like iridescent glitter which I just had to see on my nails. To be honest, the other colours I saw were pretty boring and this was really the only one that stood out or me.
CND Creative Play Flash-ion Forward
Flash-ion Forward is a glitter polish full of hexagon and bark iridescent glitter and small blue holographic glitter. On the swatches I am wearing two coats of polish with a layer of top coat.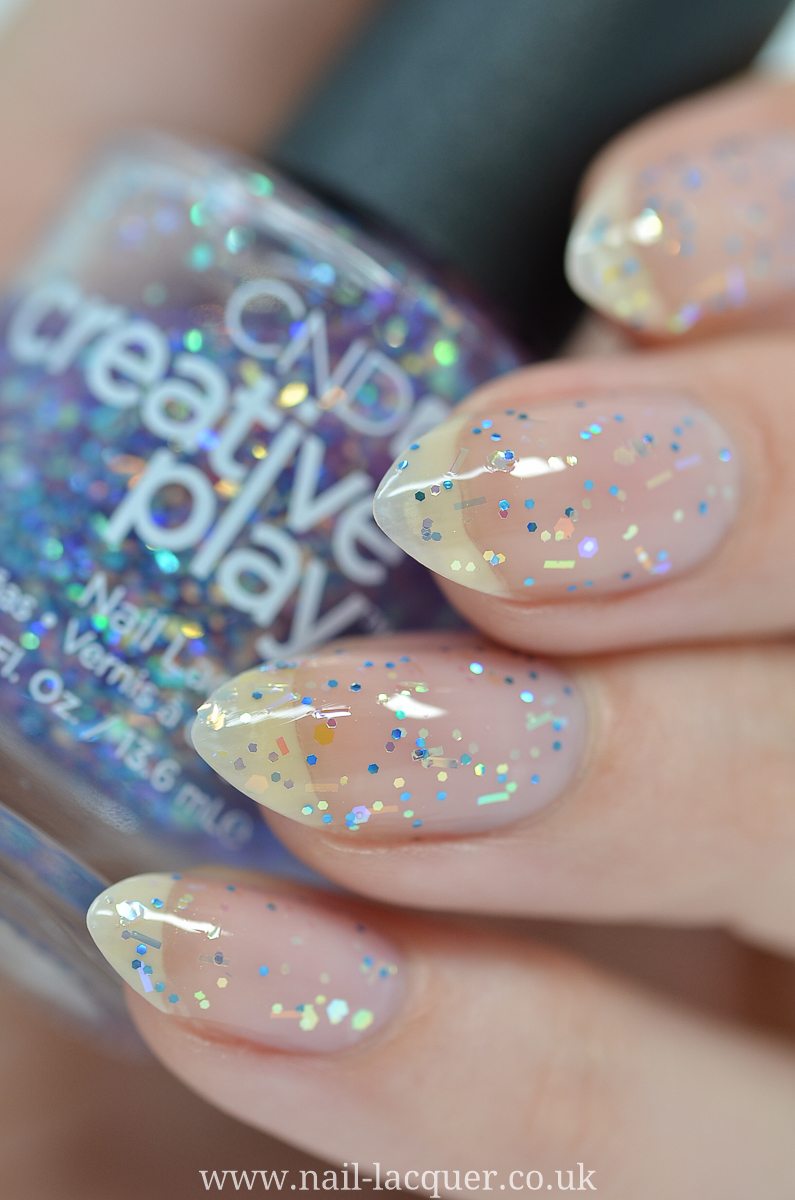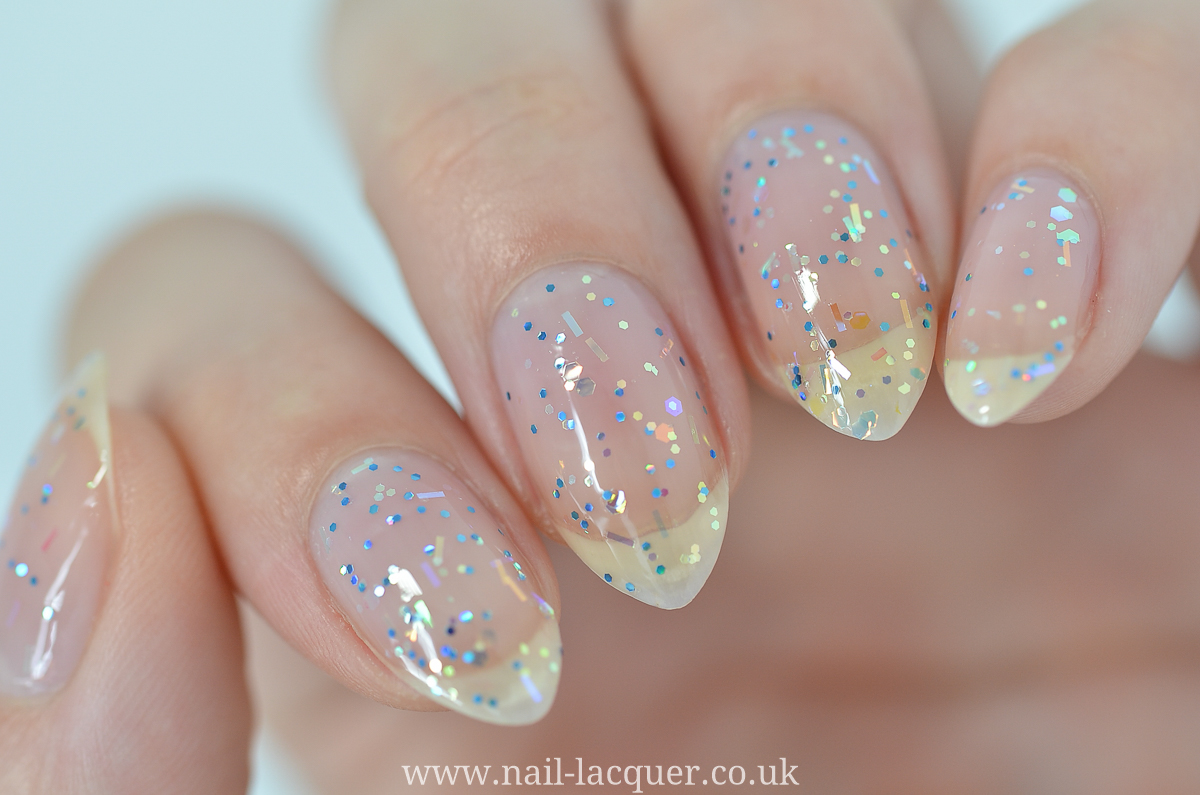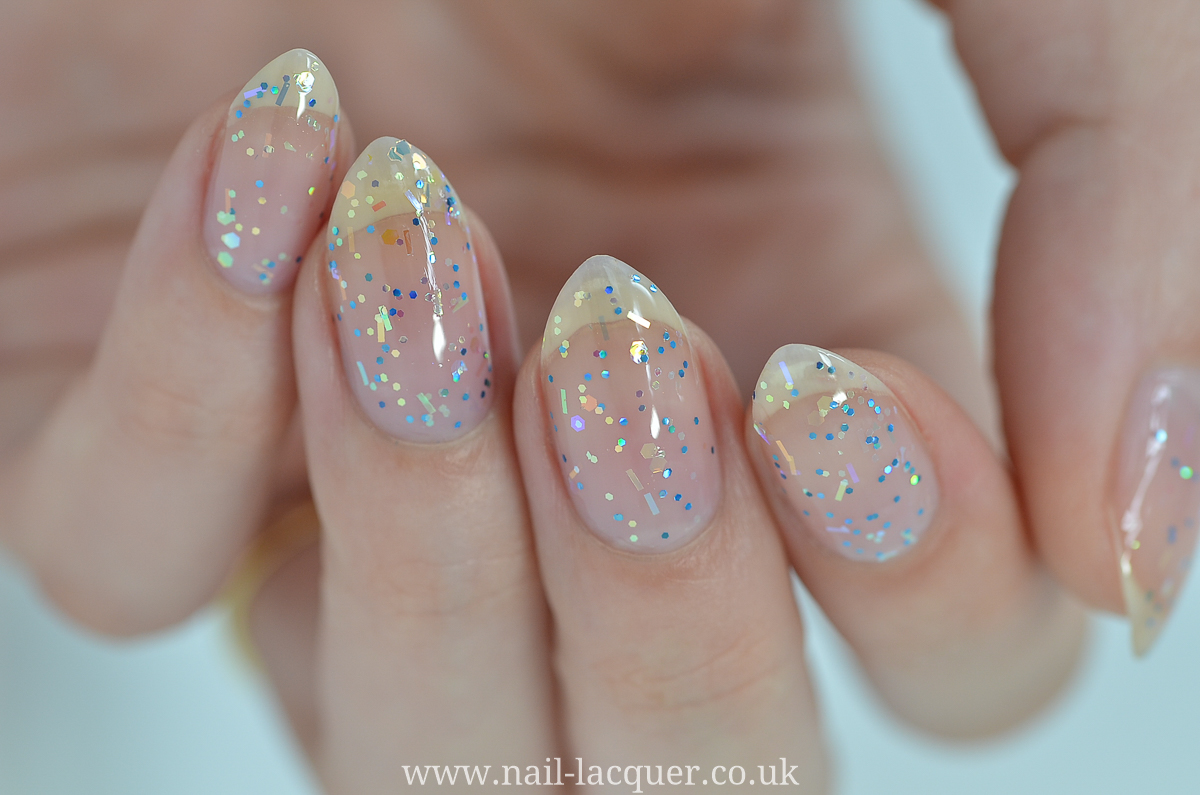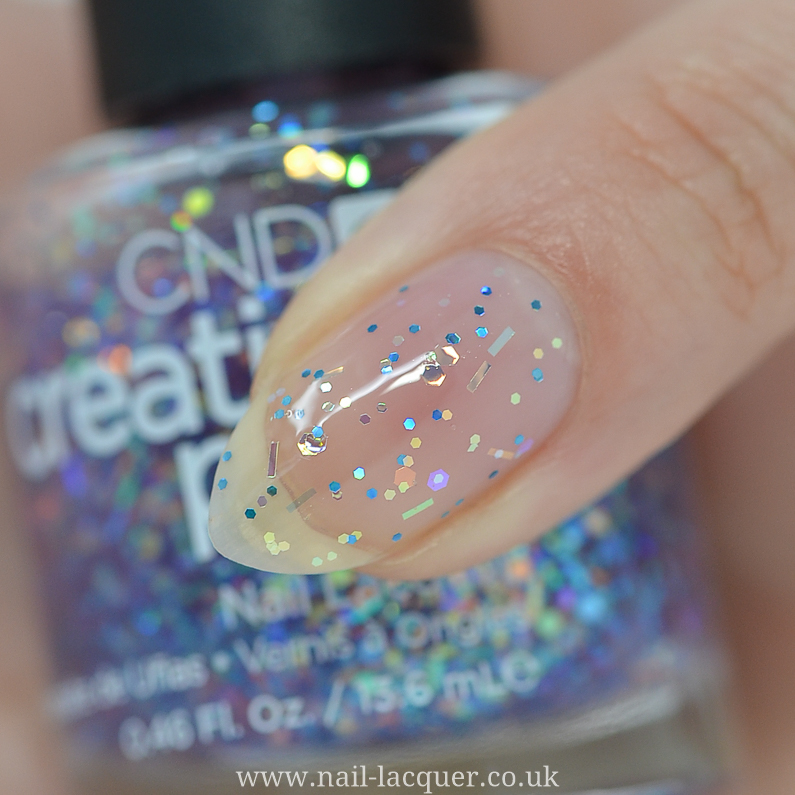 To be hones I was rather disappointed of the glitter playoff of this nail polish. It seems very intense in the bottle, but on application it felt I really had to fish for the glitter. I wouldn't bother using this one again unless I am using a sponge to get a lot more glitter.
Overall this polish left me feeling pretty neutral. I think I was a little disappointing as it looks a lot nicer in the bottle than it does on the nail.
Thanks for reading! x