Hello! Tonight I am showing you my colourful skittle nails that I teased you with on social media last night.
The skittle manicure was created using a variety of techniques.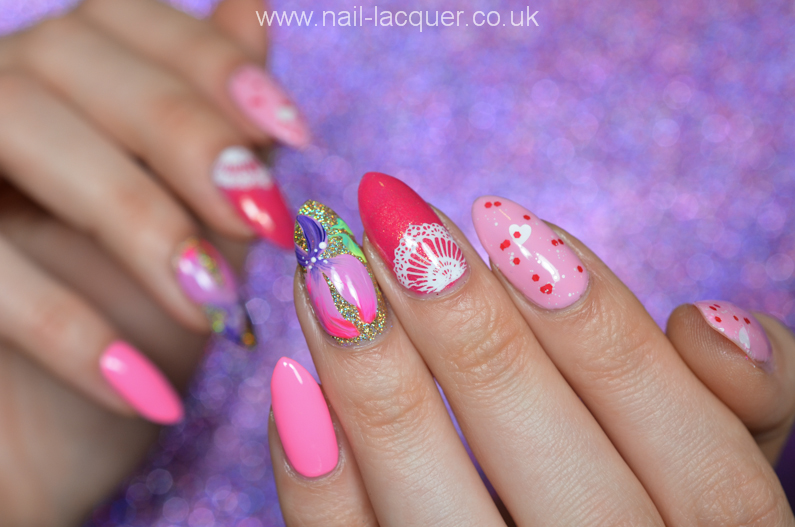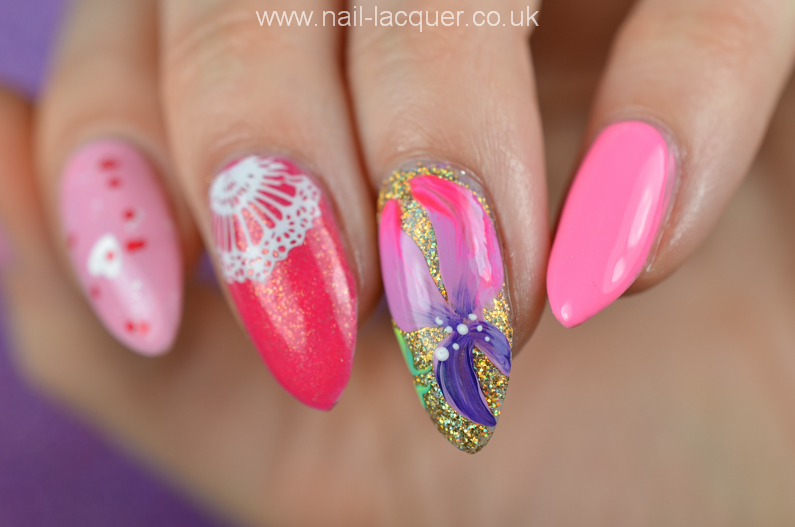 On my pinky fingers I am wearing Color Club Flamingo from the Fiesta collection. A bright pink polish with creme finish.
On my ring fingers I am wearing Dark Metal Lacquer Flashy Sparkles. Although the polish has a great glitter density I still went ahead and used sponge for application, just to achieve an intense glitter finish with less time :D
I then added some free hand flowers using acrylic paints and Kolinsky number 2 brush. To create the flowers I used the technique showed in this tutorial.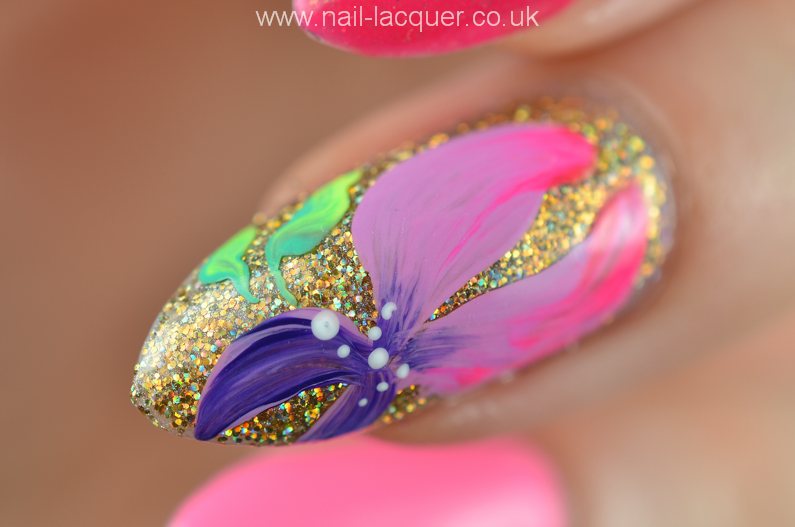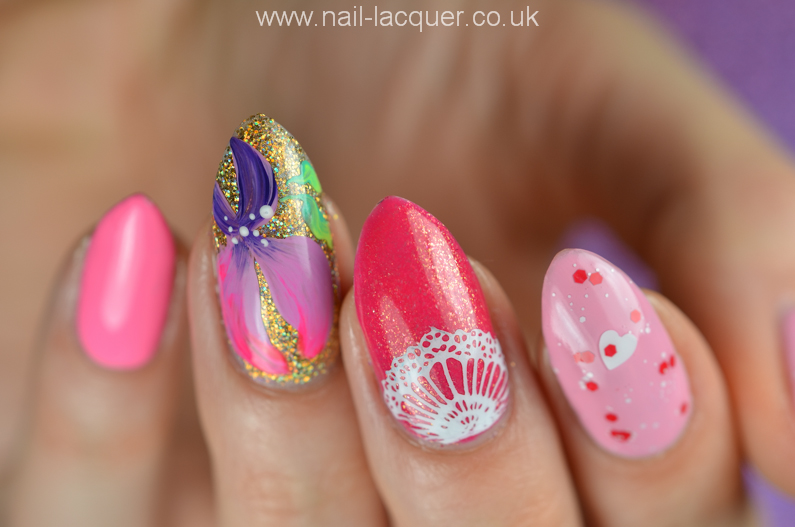 On my middle fingers I am wearing Ciate Pinkalilly, a fuchsia pink polish with golden glass fleck finish. On top of that I am wearing a lace stamping from MoYou London Bridal plate 7. I applied the stamps using the stamping decal technique (tutorial here).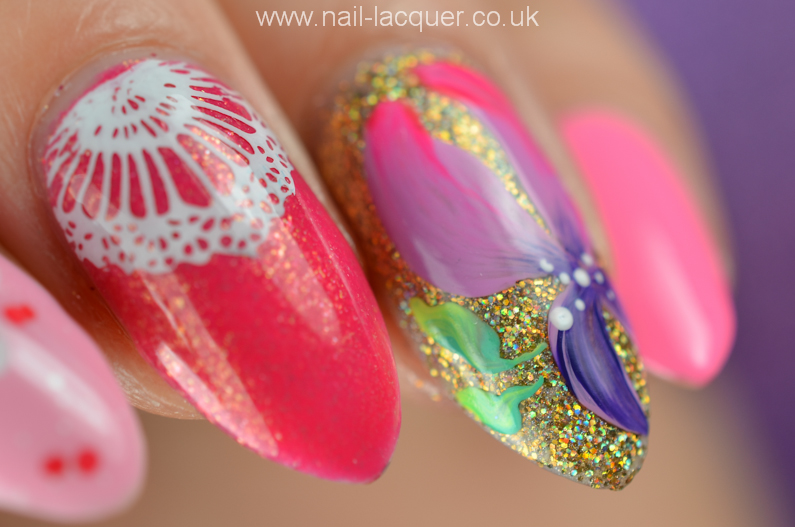 On my index and thumb nails I am wearing OPI You Better Pink! and OPI Bearest of Them All. I only got Bearest of Them All because of the cute Coca Cola bear and the nice box without even looking what kind of polish it was! It was a nice surprise to find out it has hearts in and it really looks super cute. I can see using this one again on Valentine's Day!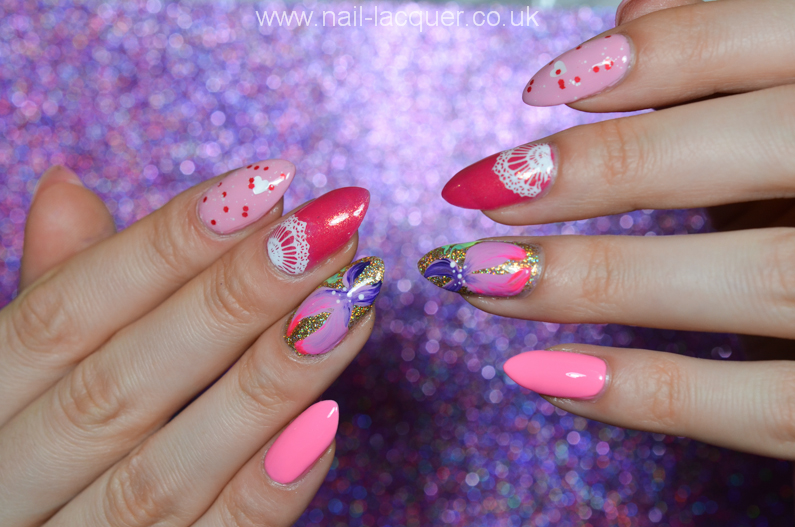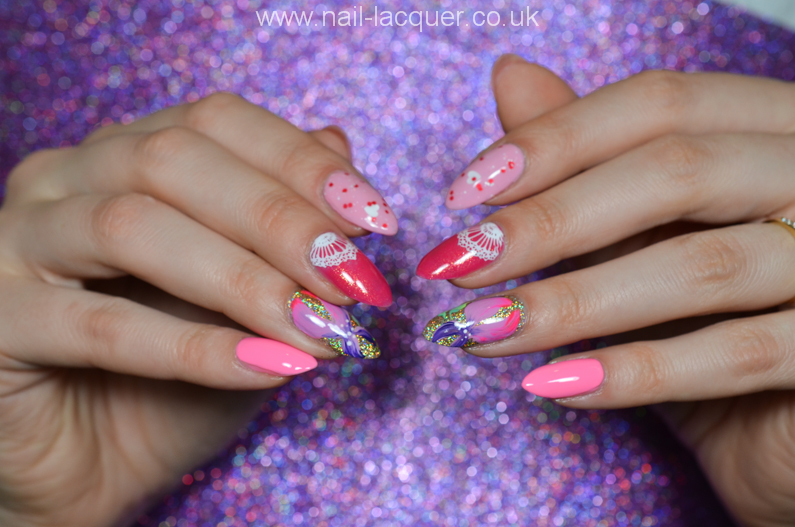 Overall I don't know if you see all these busy nails matching but I think they work quite well :) Thanks for reading! xxx