Hi, I hope you all are good. I have some pretty spring green nails and a small stamping decals tutorial to share with you today.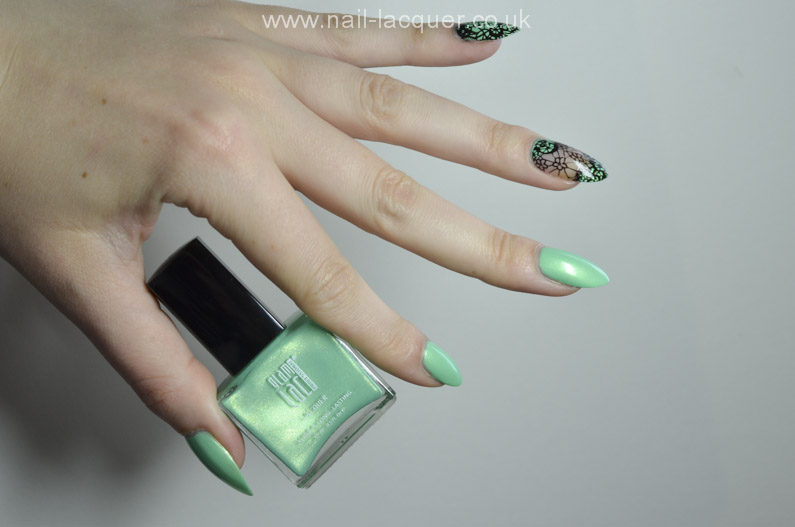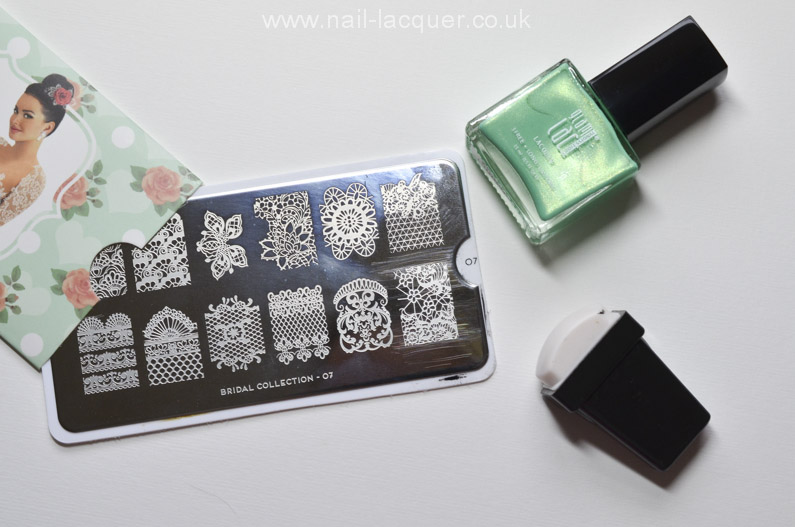 GlamLac Mystical Pale Green
As of the nail polish I am wearing GlamLac Mystical Pale Green which is a spring green polish with golden shimmer and semi matte finish. On the swatch below I am wearing two coats with no topcoat to show you the finish. The formula is very opaque and applies smooth. The polish also dries fast which is great. GlamLac polishes are available at TNBL (*Press sample).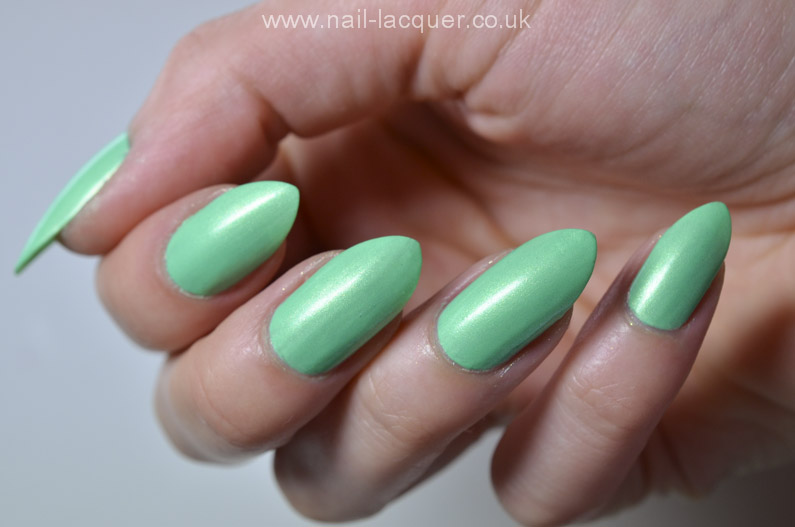 Stamping decals tutorial
For the design I am using MoYou Bridal Plate no 07 and a square squishy stamper. Firstly I stamped the image on the stamper, I then painted green on the parts I wanted to be green and left the middle with no polish. After drying I topped it all with fast drying top coat. I then waited until it was dry and removed the image from the stamper.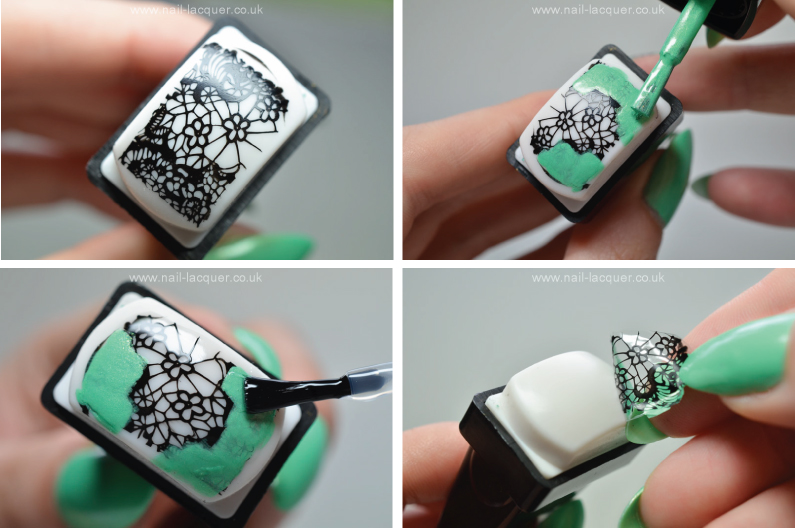 I stuck the decal on my accent nail using base coat and topped it up with top coat. I stamped my pinky nail the usual way.
Thanks for reading, hope you liked the tutorial! xoxox