Hi and happy Sunday!!! I hope you all had a lovely weekend. I have been wearing this polish for most of the week, I think I put it on on Wednesday and it is still going strong with no chips and barely any tip wear too (it's Sunday today). Anyway, here are the Dior Sunnies swatches. Dior Sunnies is from the Summer 2013 collection by Christian Dior.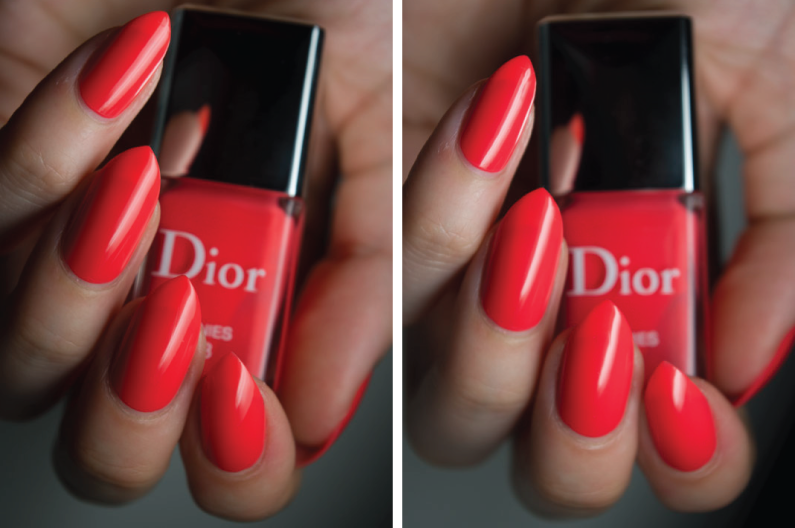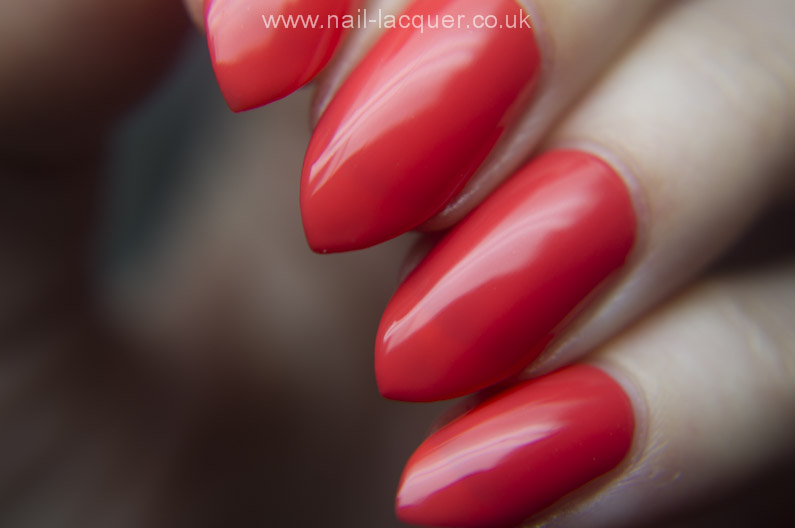 Dior Sunnies is a scarlet (bright red with a slightly orange tinge) coloured creme polish. It is more red in artificial light (where my photos are taken) and shows orange undertones in natural and sunlight. On the swatches I am wearing two coats of polish and there is still some visible nail line so it's not the most opaque polish. I believe that with three coats there would not be any VNL.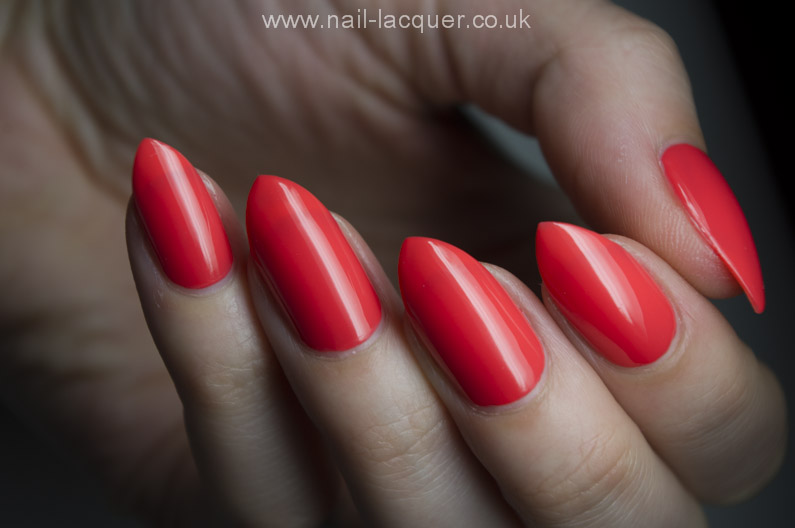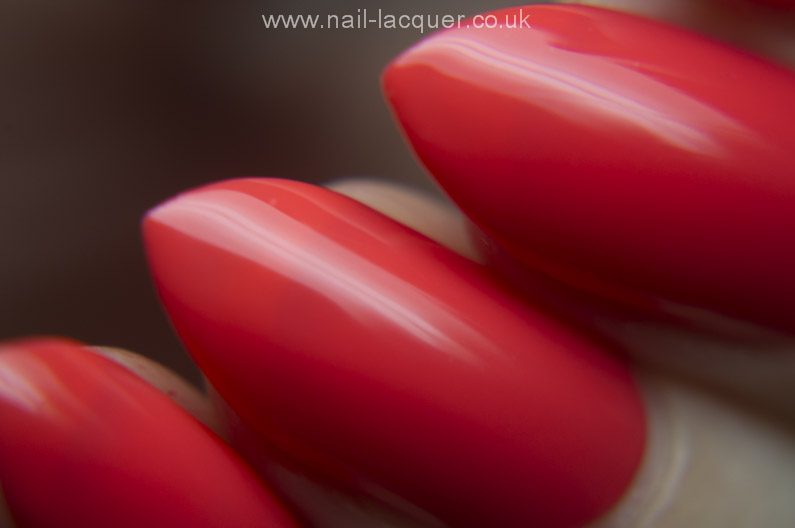 Overall a beautiful polish with good drying time and a long lasting finish.
Thanks for checking out my Dior Sunnies swatches xoxox