Hey all! I did a bit of nail art with my dotting tool this morning. I have been using my dotting tools more and more and starting to love them quit a lot. I think I'm even a little obsessed with dotting tools at the moment lol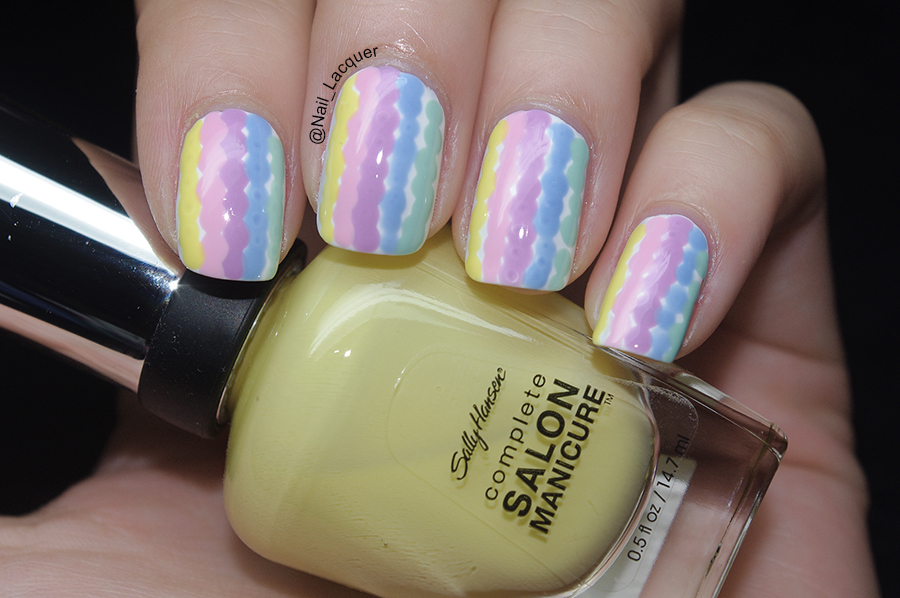 For the base I used Sinful Colors Snow Me White. I then added the stripes using the above mentioned dotting tool and here is the list of polishes I used from left to right Sally Hansen Yellow Kitty, Color Club Endless (Kaleidoscope Collection), Essie Bond With Whomever, Essie Bikini So Teeny and MUA Pistachio Ice Cream.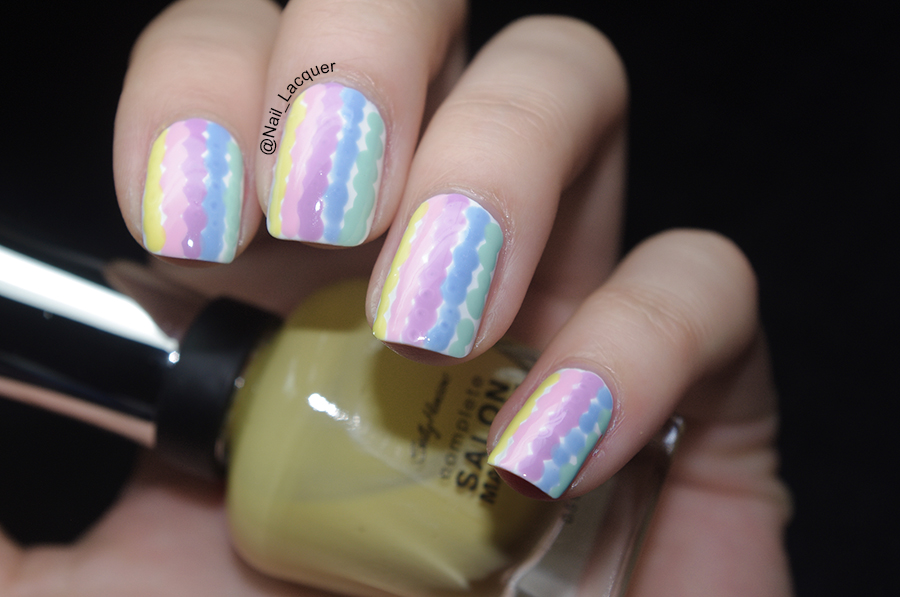 I think those colors compliment each others ideally and work magic. This manicure actually looks even better from a bit further away as the colors seem to melt and look like gradient, really nice.
After the nail art part I also mixed few bottles of nail polish and here are the results: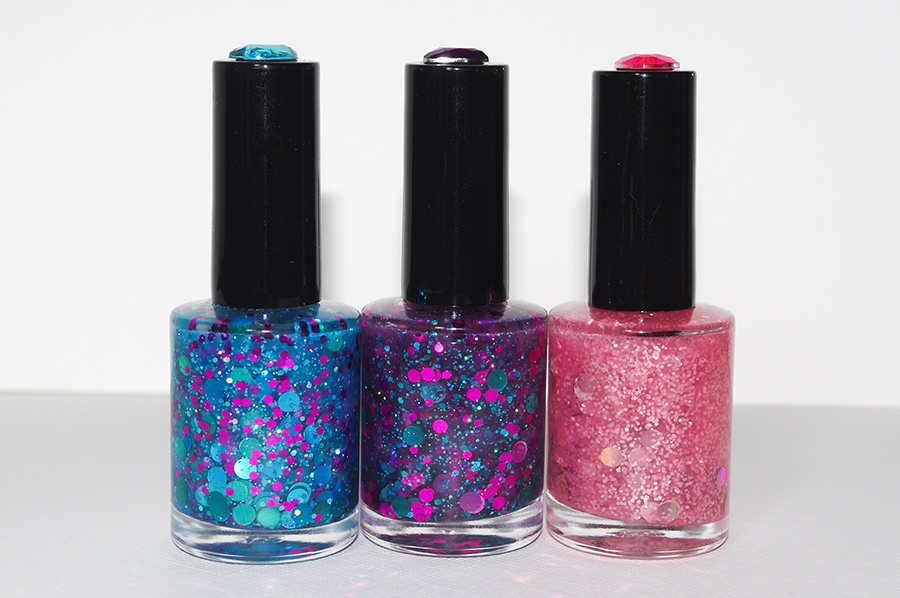 And the first one swatched: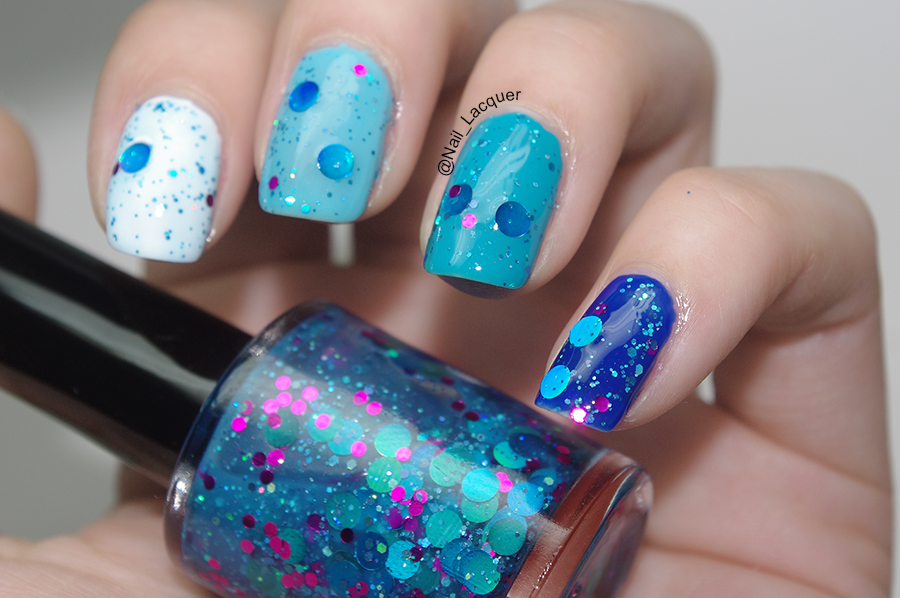 I do find the large round glitters to be amazing, however they are quite hard to work with as they are heavy and want to lay at the bottom of the bottle rather than float around and therefore you gotta be a professional polish fisherman to know how to handle these ones lol.
Thanks for reading and let me know what you think of my dotted stripes nail art and my new polishes (oh yeah and now I'm fishing for compliments lol) xxx