Hello and happy Sunday! Unfortunately the weekend is almost over and so is summer. To be honest I am kinda bored of summer anyway, I'm keen to start university in few weeks and also looking forward to wearing a bit more Autumn toned colors. I have started off my September with purple nails and Dragonglass indie nail polish review. Dragonglass is another UK indie nail polish creator… I think we are up to 10 by now, pretty exciting ehh!?!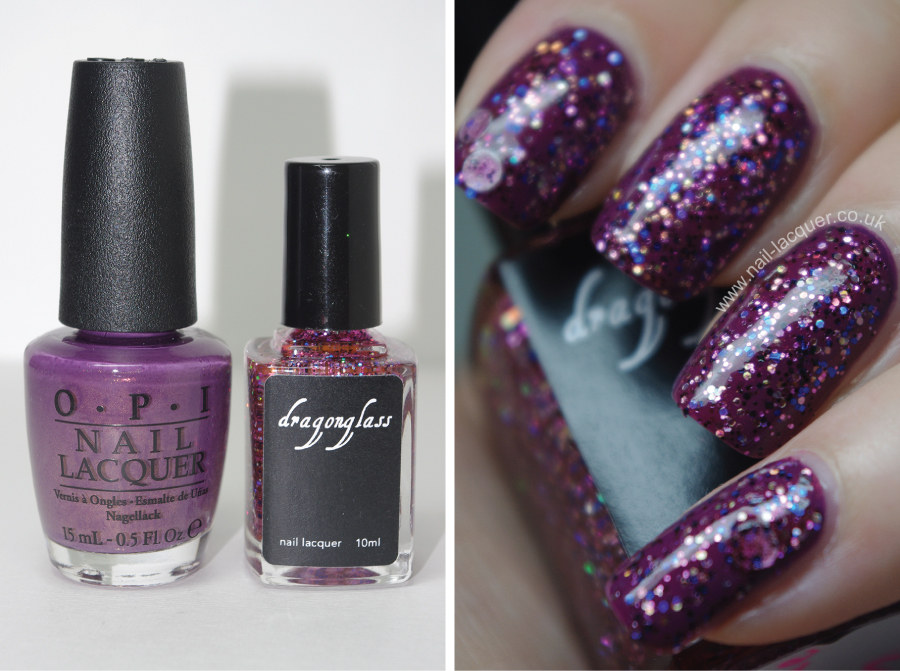 OPI-Dutch 'Ya Just Love OPI!?/ Dragonglass- Purple Rain. 
Dragonglass Purple rain is a mixture of different holographic glitters in a dark pink/purple jelly base with some bigger circle glitters. It is a very thick polish and doesn't require more than 2 coats. It also looks good on it's own as you can see below.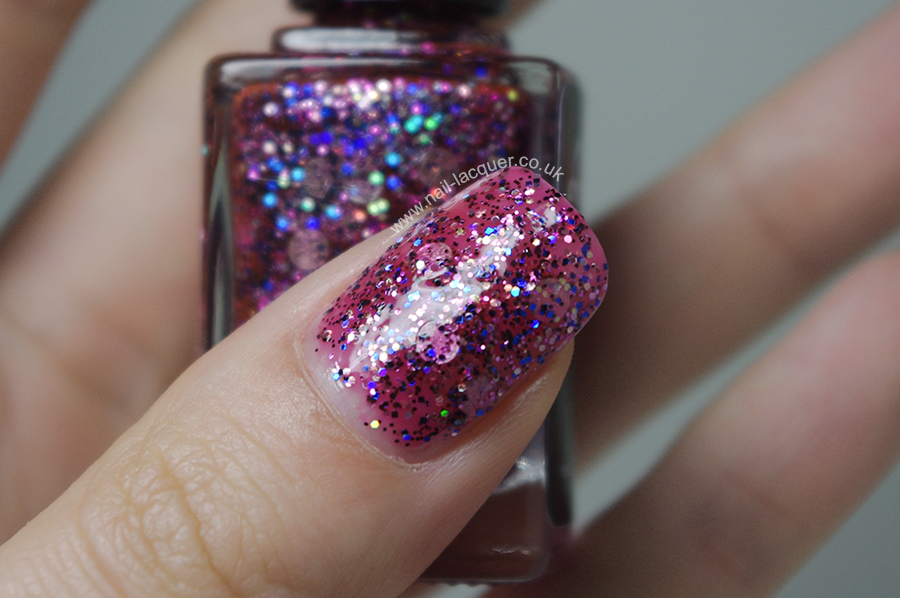 However, I decided to wear it on top of OPI- Dutch 'Ya Just Love OPI!? I bought the OPI from Fragrance Direct the other week for just £3.99. Great bargain for a gorgeous polish!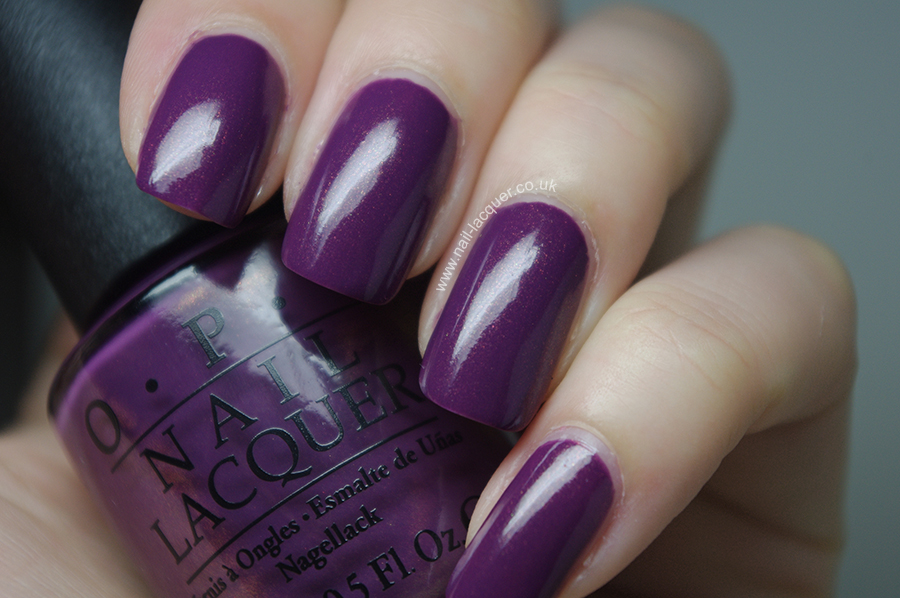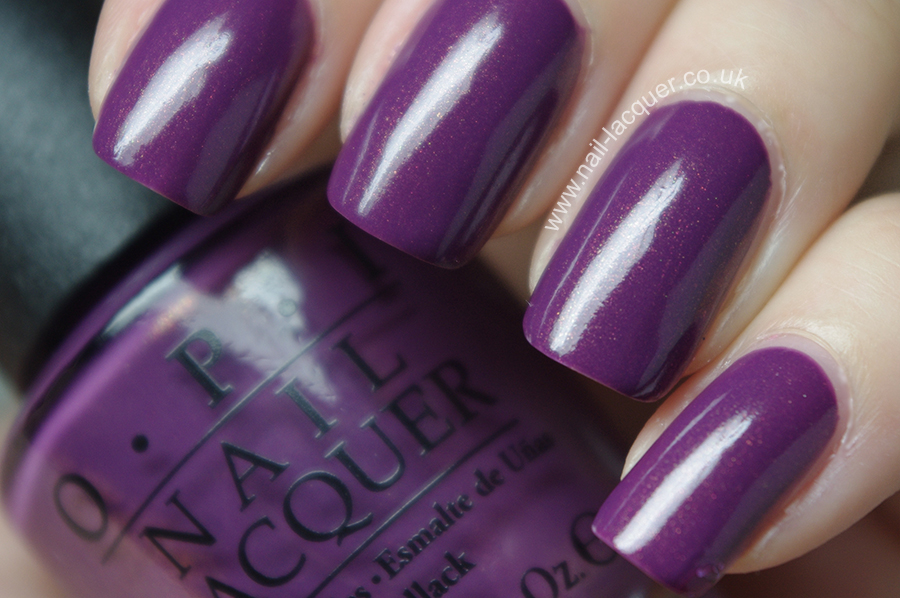 OPI- Dutch 'Ya Just Love OPI!? is a gorgeous purple color with a slight orange shimmer. 2 coats is enough for a great opaque look. It also dried really fast so nothing bad to say about this polish.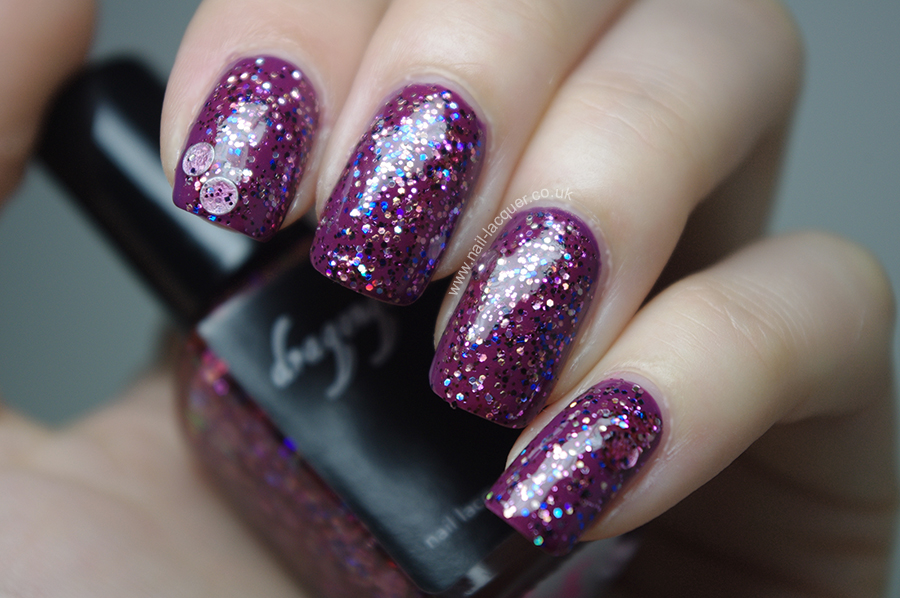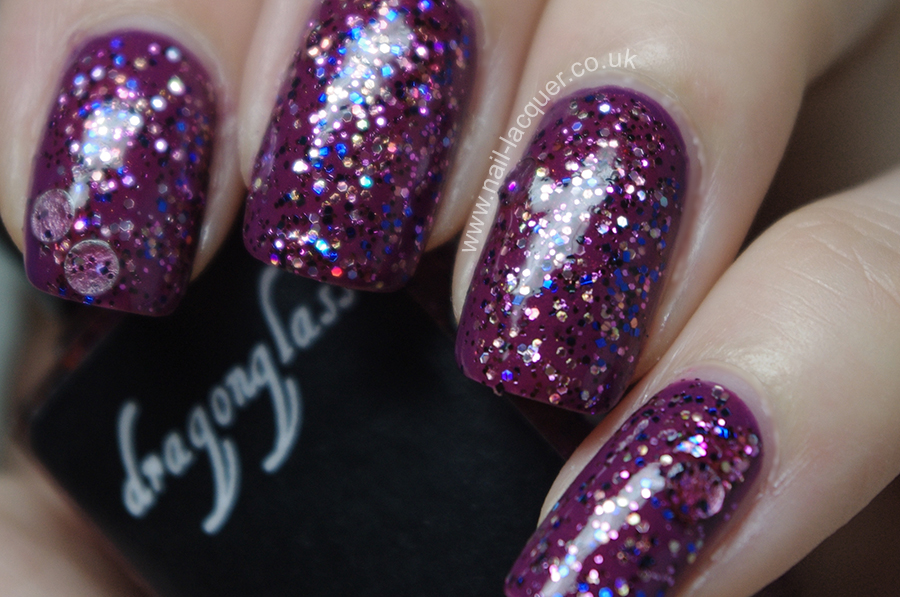 Dragonglass Purple Rain gave my manicure a impressive finish. I love the combination of blue and purple/pink glitter. I was pleasantly amazed that the circle glitter didn't require any fishing, I preferred to just use few occasional ones here and there. I think it looks great this way.
I topped it up with Color Club fast dry top coat and it left a lovely smooth finish. This polish is super special as it is not listed in the shop- I got it from the Unique Mystery Handmade Polish listing and it was a lovely surprise to get such seasonal color, this is definitely going to get a lot of wear this autumn. I have at least two more polishes I would like to try from Dragonglass, however I have to watch my budget atm as I might of purchased several Nfu Oh's today and they are freaking expensive :P
Thanks for reading and have a lovely Sunday!