Hello and happy Sunday! Tonight I have another easy flower nail art tutorial to show you.
Firstly, I started off using a royal blue colour polish I mixed myself. Sorry I have been mixing a lot of polishes recently and I can't help to feature them on my blog :) This polish is full of holographic flakes. May I just say, I love holographic flakes!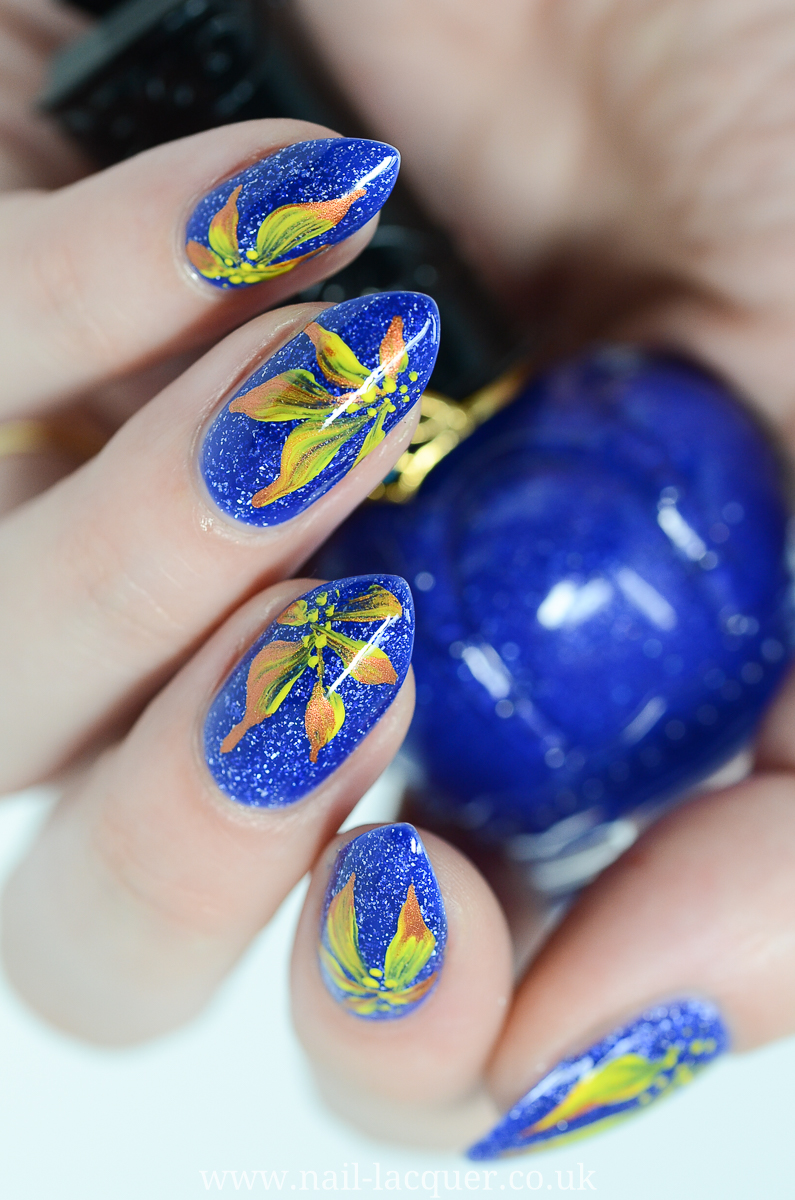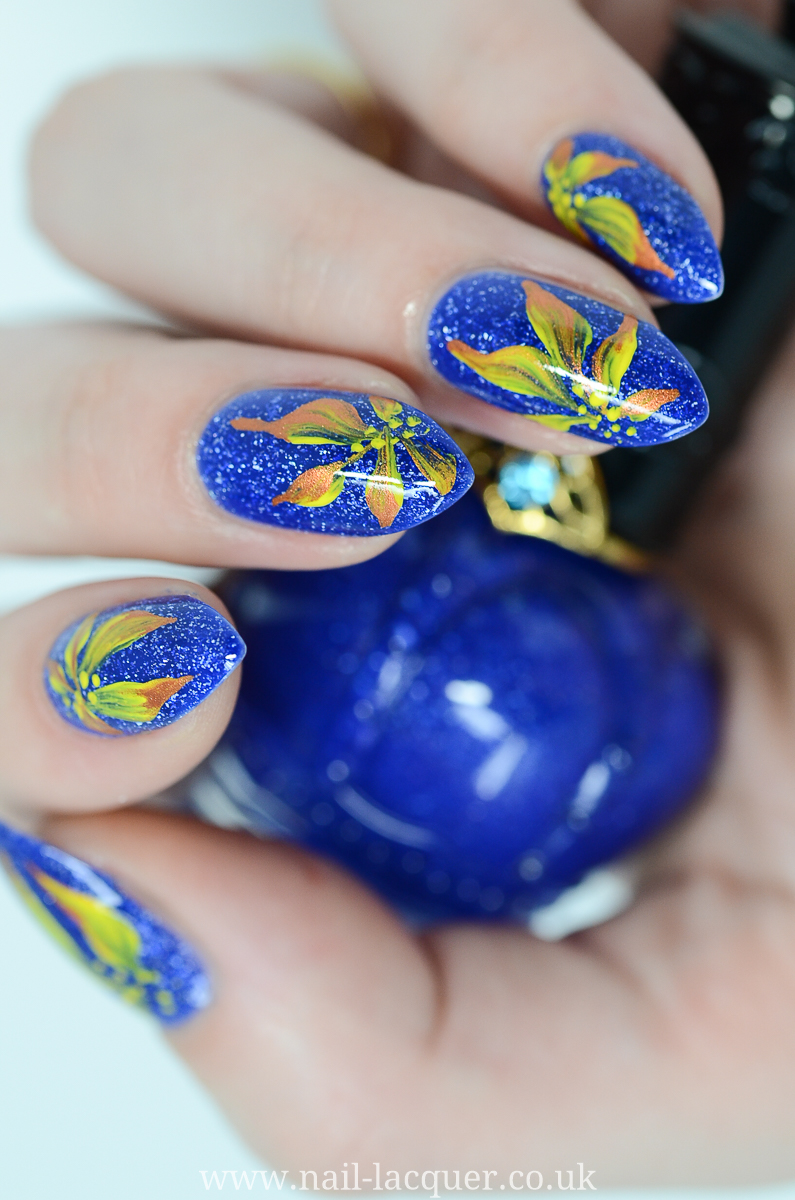 Easy flower nail art tutorial
For this nail art look I used an acrylic brush from HobbyCraft, the brush is from this set here. It's not the best nail art brush in my collection, but it is fairly decent for this type of nail art AND it's cheap ;)
As of the colours I used a bronze acrylic paint, again from Hobbycraft (link here). I also used a bright yellow acrylic paint which is from Nail Perfect (link here). These Nail Perferct acrylic paint sare really good as they are very opaque, but they sure are on the pricier side compared to the Hobbycraft acrylic paints.
If you enjoy nail art like that, check out my leaf tutorial here.
I hope you enjoyed my easy nail art tutorial :) xx