Hello! Today I've got an easy one stroke nail art tutorial to show you [emoji kissing cat face with closed eyes].
I have a love and hate relationship with one stroke nail art. On some (rare) days I can create some lovely looks using this technique and on others, I can't even paint one line. So yesterday I happened to have one of those 'good' days and I managed to paint a pretty decent flower.  I even managed to capture it all on a film and turned it into a 15 sec tutorial.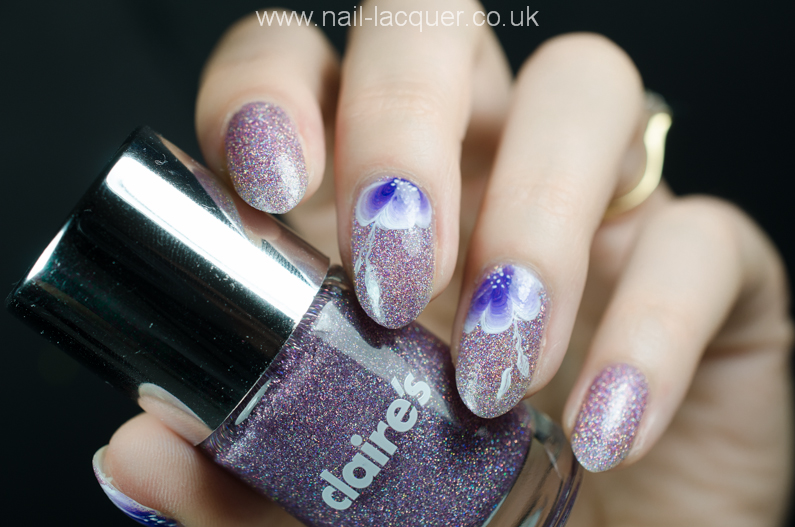 For this look I used Claire's Cosmetics 'Magical Unicorn' glitter polish as a base. The polish is a dense lilac holographic glitter polish, fully opaque in just 2 coats.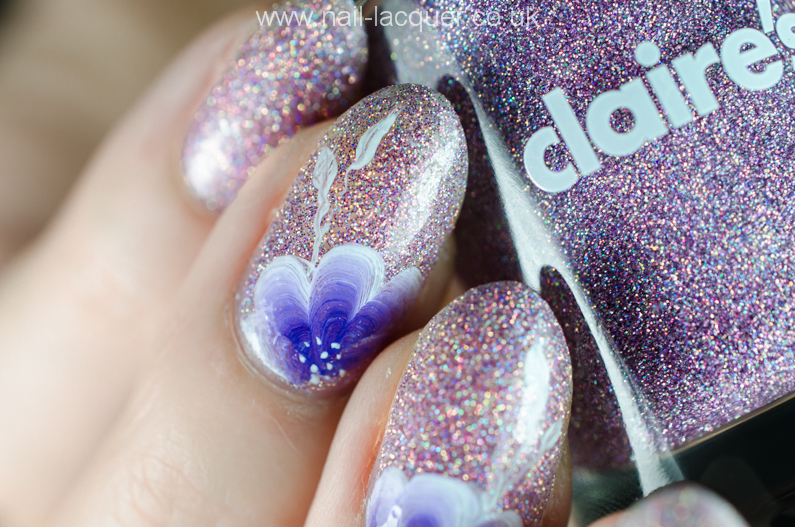 As of the paints I used Naio 'Eggplant Paint'. This particular acrylic paint was really good for one stroke but overall I have found Naio paints to be on and off, some are great, others not so. But they were only like £0.50 each (sale price) so who cares.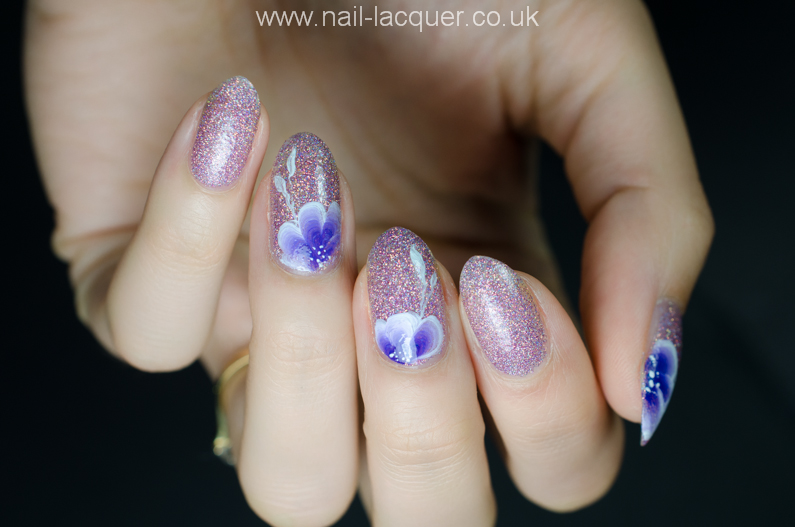 I also used Reeves Titanium White, it's a good acrylic paint for nail art but I am in the search of something even better.
And the brush I used was Mosaic #4 one stroke brush.
Hope the short video was clear enough :)
Thanks fr reading and watching [emoji cat face with wry smile]!!