Hey all! I hope you are well. I am going on vacation tomorrow yayy! I am visiting Estonia again. I wasn't up to doing anything too detailed on my nails today as I am going to change it tomorrow anyway, so I ended up doing some easy rose nail art.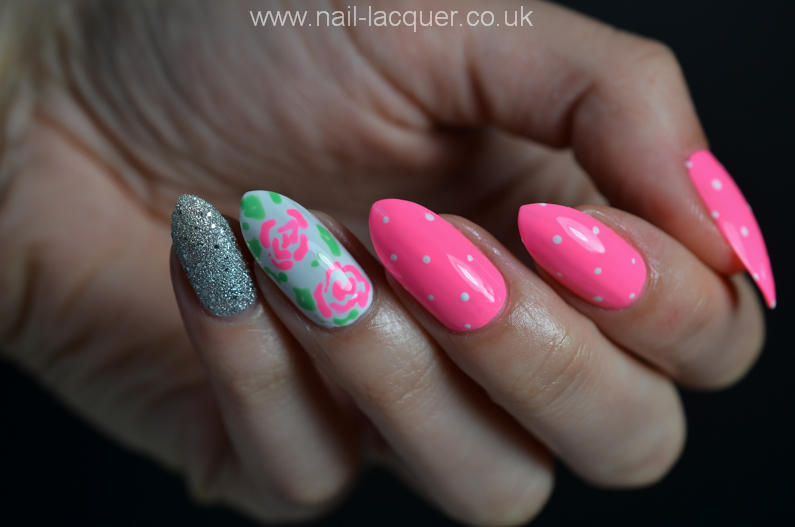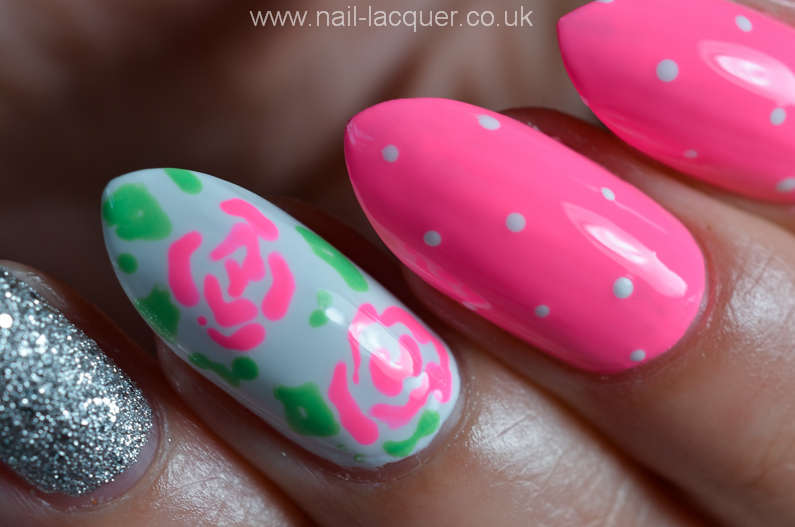 The polishes I used for this nail art are: OPI Alpine Snow, China Glaze Shocking Pink, OPI You Are So Outta Lime and OPI It's Frosty Outside. I also used Poshe fast dry top coat.
I had forgotten how bad formula China Glaze Shocking Pink had, it was extremely streaky the first two coats so I ended up adding a third one and eventually the top coat saved the day. The colour however- AMAZING! Pretty much a dupe of Color Club Flamingo however which has a much nicer formula if I remember correctly.
As I wasn't in the mood of playing around with nail art brushes I ended up using only a dotting tool for the whole nail art.
See how I did it below:
Quite simple, isn't it?!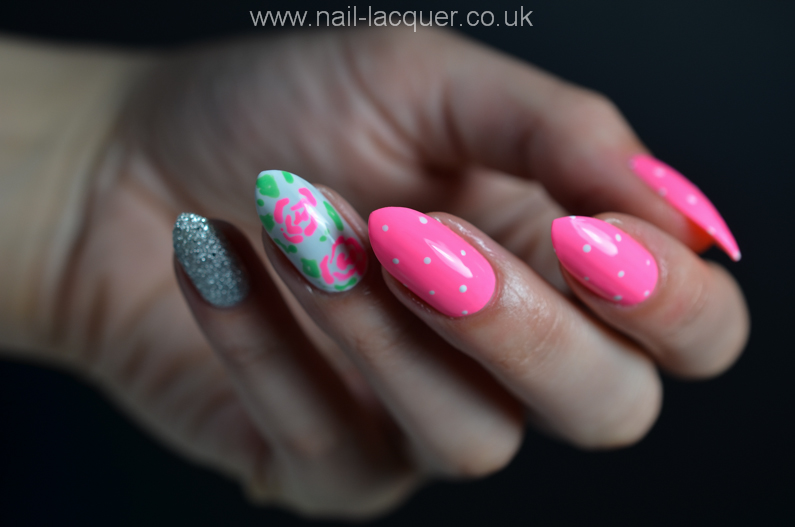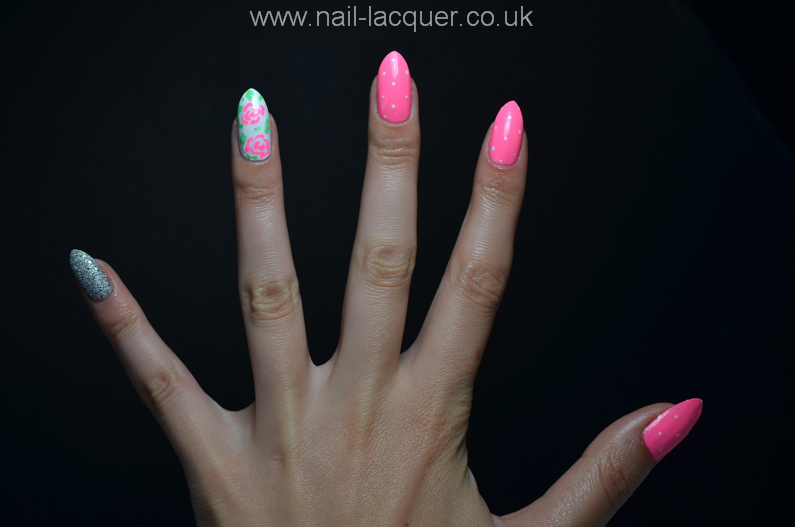 I love the outcome! I was meant to do something different for my holiday but I am thinking about going for this design again. I just need to re do it with gel polish as I was planning to do gel nails for my vacation anyway. If I am not going to be hit by an exciting new design tonight I am re-doing these with gel polish tomorrow! :D
Thanks for checking out my easy rose nail art! xxx