Hello friends! Hope you all are safe and sound, thankfully the storm passed us here in Newcastle and I haven't even seen much wind. There are only few days of UK Indie Month left and today I am showing you Dragonglass Nails Oz swatches with Halloween nail art.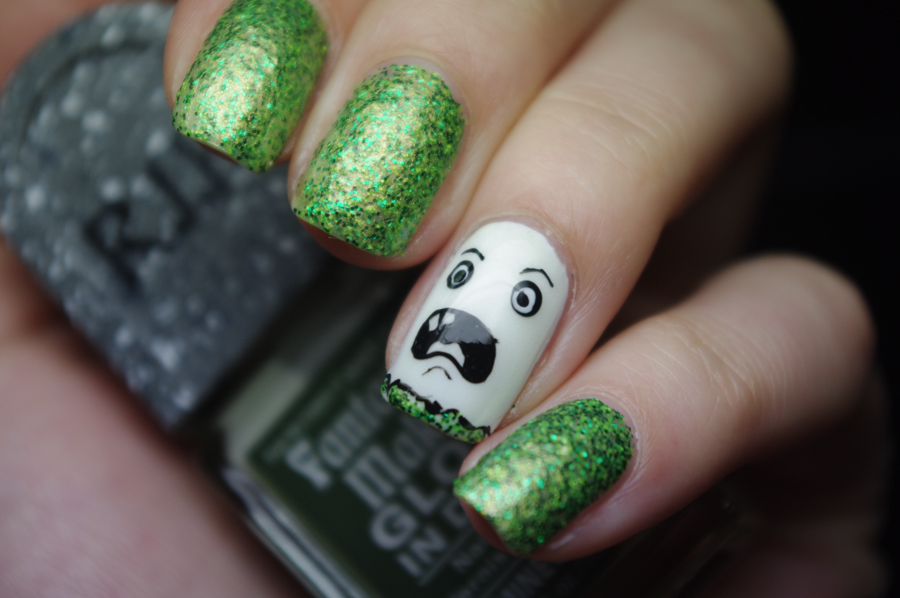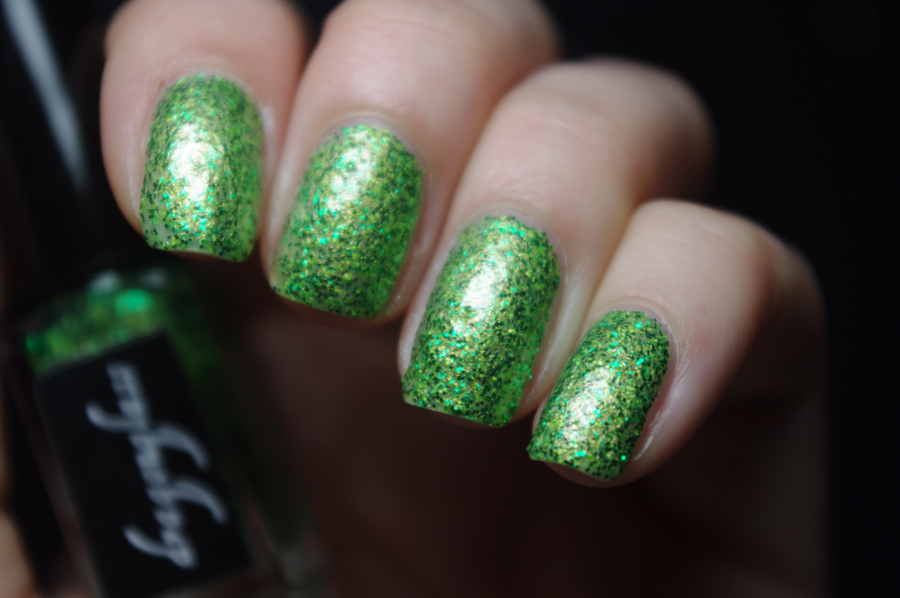 Dragonglass Nails Oz is a golden green shimmery polish full of tiny darker and lighter green glitter. I only had to apply one coat of polish as it's so full of glitter- lazy me loves one coaters!!! The finish was quite textured and I decided to top it up with one coat of Color Club Fast Dry top coat. Such a simple application and gorgeous finish, can't ask for more!
It being so close to Halloween I obviously had to add some Halloween themed nail art. British Nails Bloggers group has a Halloween challenge going on and today's challenge is Ghost and Gobins. English is not my first language and I have no idea who or what are gobins so I ignored gobins and did a ghost accent nail :D
I used Sinful Colors Snow Me White as a base and then added one coat of Fantasy Makers Glow in Dark polish. After that I added the face using black acrylic paint and topped it all up with Color Club Fast Dry top coat. Unfortunately I have to practice photographing glow in the dark polishes more but trust me, it really looks super awesome in the dark!
Thanks for reading!