Hi friends! Today I have some super super cute nail art to show off. It started off with another Essie from my last weeks haul. I chose Navigate her as a base because I love the pastel green and wanted to share it with you. Here is the swatch.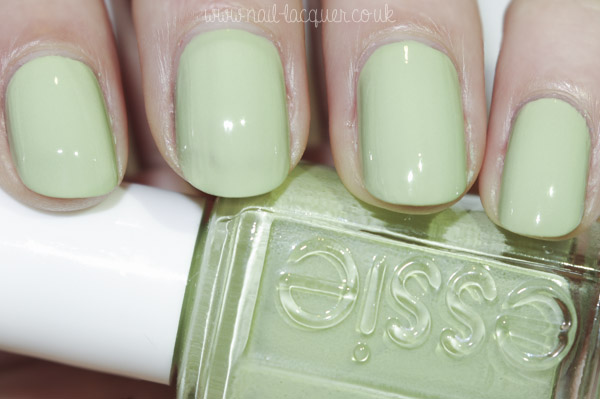 Here is today's nail art- a tiny sloth and a dotted accent nail. The gorgeous brown/grayish color on my accent nail is a mixture of colors I put together myself. 
I was told by laqueristas at 
Reddit
 that it looks pretty similar to 
China Glaze Concrete Catwalk
. However, talking about sloths I would like to mention an amazing beauty blog
The Happy Sloths
 because sloths :))
Thanks for reading xoxo!