Hello! I am back again with another swatch, this time it's F.U.N Lacquer Pink Tulips on the Green. I got this polish from an Easter Swap I took part. It is available at Rainbow Connection and retails for £7.20/£10.70. The most fun thing about this polish is that it is a thermal :) The polish is light spring green with pink shimmer when it it cold and turns white when warm (still has the pink shimmer too).
On the swatches I am wearing two coats with top coat. The formula was a bit thick and streaky but adding a top coat really smoothed things out and it looked gorgeous. Every time I wear a thermal polish I keep staring at my nails all the time, it is just so cool to see polish actually changing it's colour while you wear it- coolest thing ever!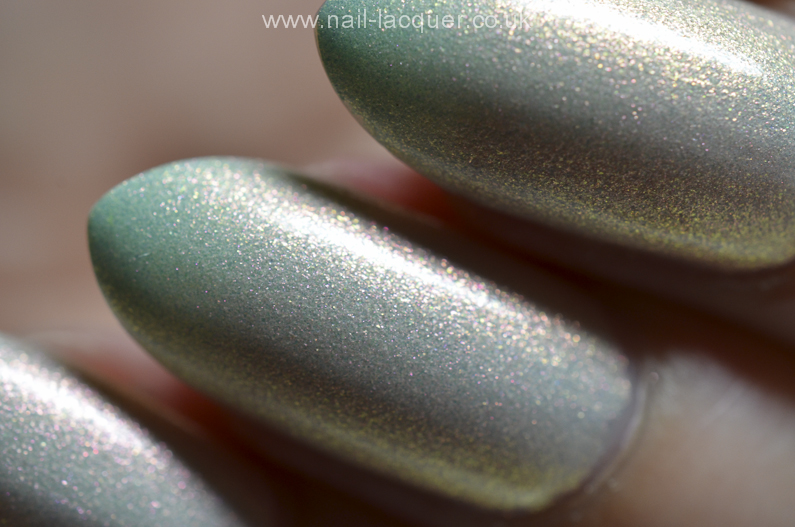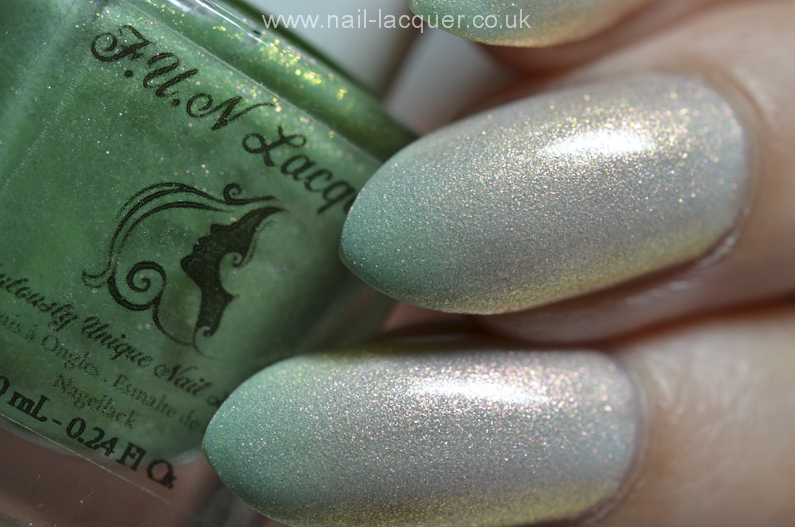 Thanks for checking out my F.U.N Lacquer Pink Tulips on the Green swatch xoxox.