Hello and happy Saturday! I am here with Fat Puss Polish Blue Russian swatches, it's another gorgeous UK indie polish. I am so sad that October is almost over- I planned to show you more than I did and I am sad about that. Unfortunately, being in university means that I don't have as much time for blogging as I used to but I am trying my best :)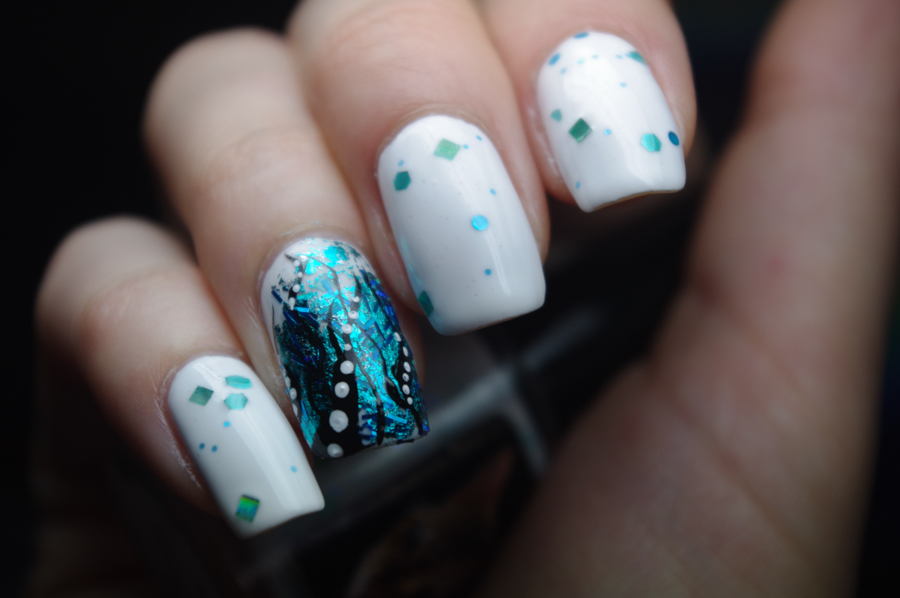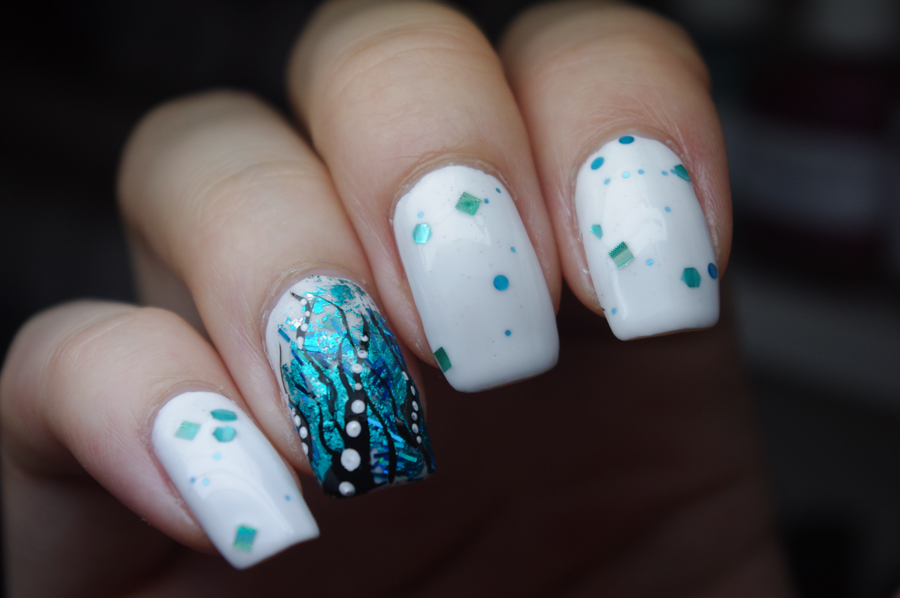 Blue Russian is a mixture of different shaped teal/blue glitter on a sheer white base. I decided to wear 2 coats of Sinful Colors Snow Me White as a base and then one coat of Blue Russian. At first I didn't know what Blue Russian means but after a quick Google I found out that it's a type of cat breed and thought it's perfect name for Fat Puss Polish! I l also noticed that a lot of the cats from this breed have beautiful greenish teal color eyes.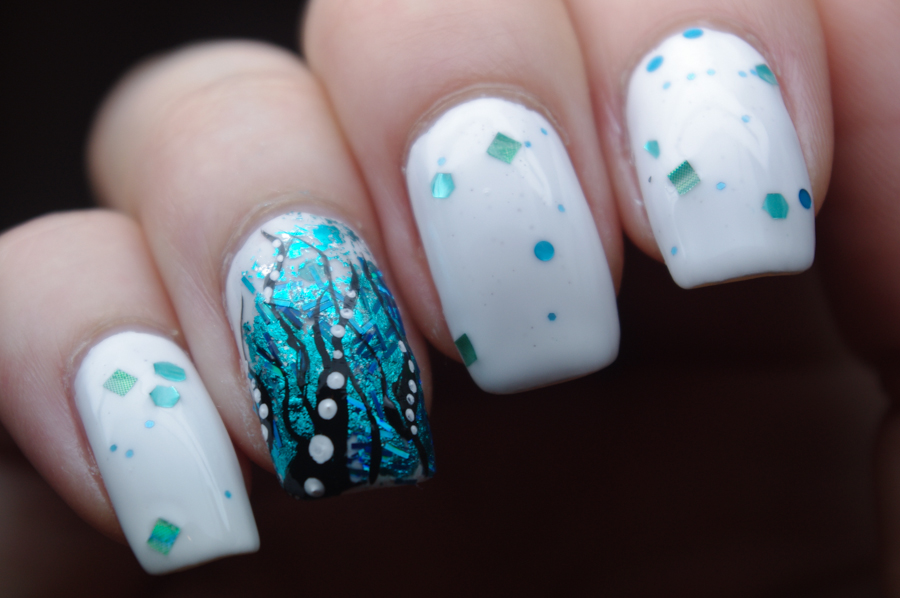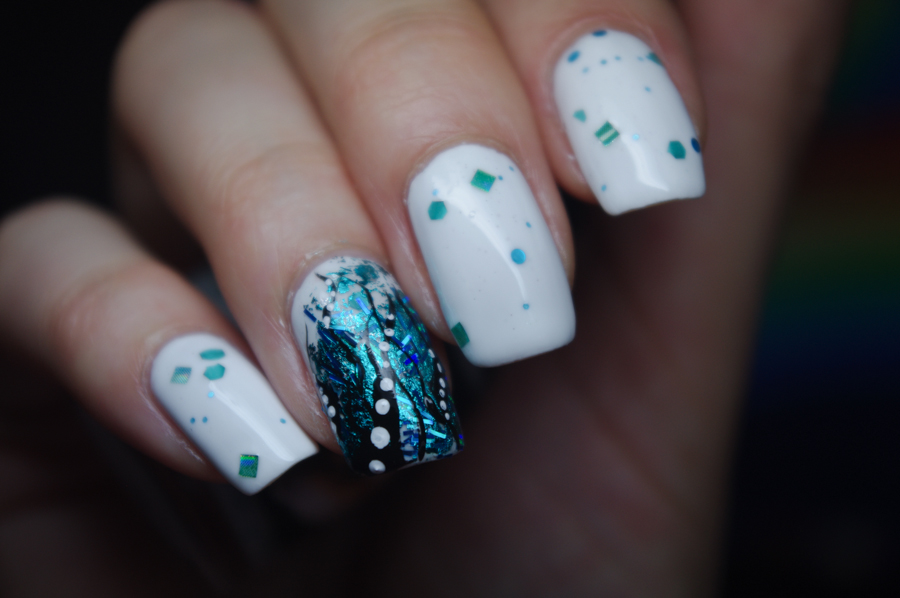 For my accent nail I applied teal colored nail foil and topped it up with Claire's Cosmetics holographic blue bar glitter. I then draw some random lines and dots with black and white acrylic paint. Finished it all up with Color Club Fast Dry top coat.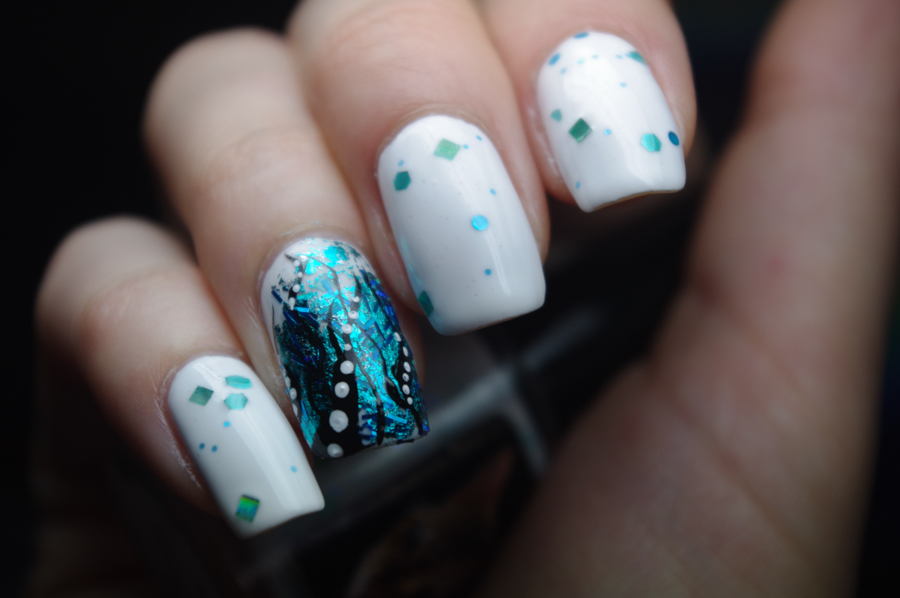 Hope you loved this one as much as I did! xxx