Hello and happy Monday! Today I am here with some more liquid stones and foil nail art in addition to Femme Fatale Apothecary swatches.
As of the nail art I used gel polish in black and golden foil to make the golden swirls. I added some lilac rhinestones and turquoise glitter gel polish for the liquid stones.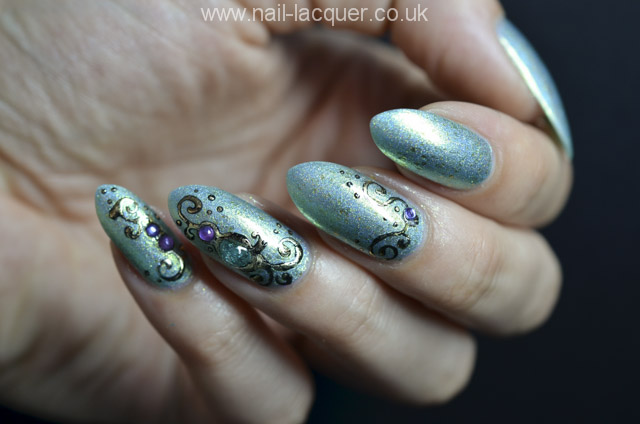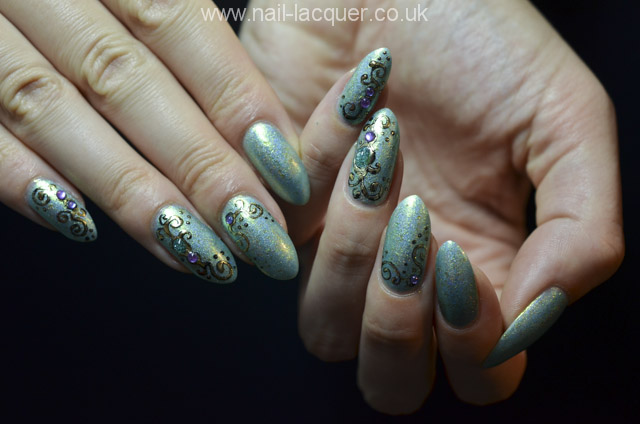 I created this design on Friday and managed to wear it without picking off the rhinestones and liquid stones until Sunday night. I am really bad with 3D nail art on my nails, especially rhinestones and other pumps- I just can't help picking them lol.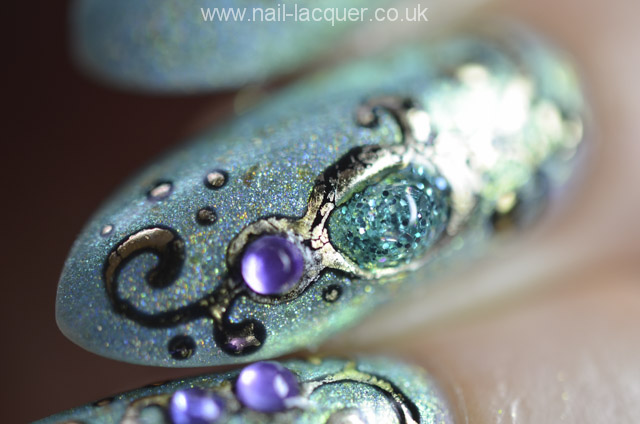 Femme Fatale Apothecary
Apothecary is another beauty I purchased via Rainbow Connection. It is a light (blueish) green holographic polish filled with golden flakes. On the swatches I am wearing two coats with top coat. The application of this polish was smooth and the finish flawless. Photographing rather had however lol.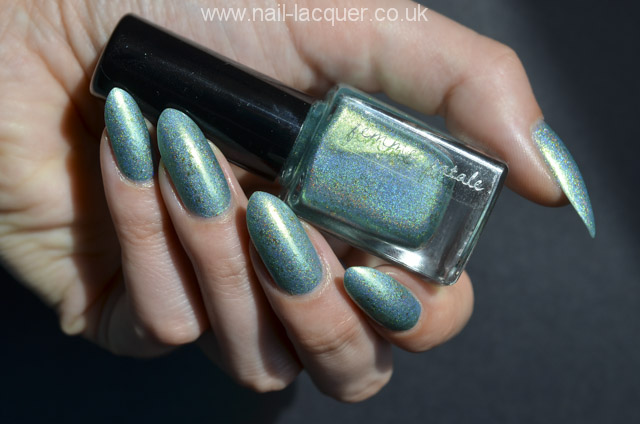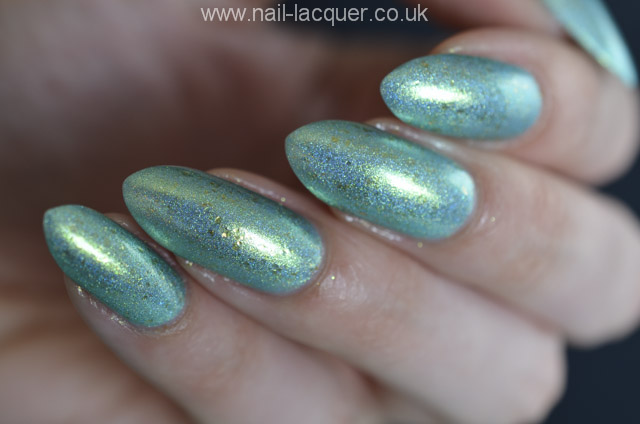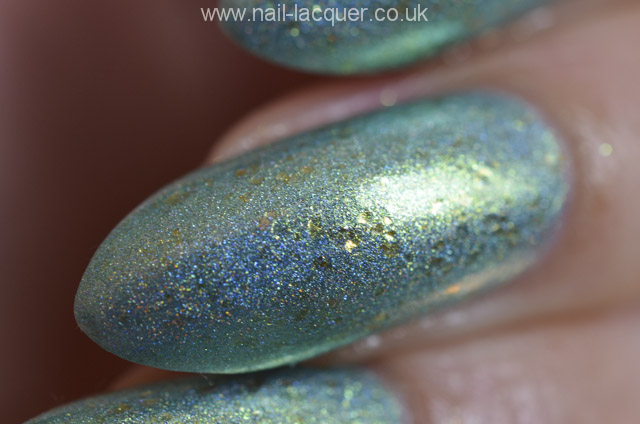 Colour wise I found this polish to be very similar to Revlon Wintermint which is not a dupe but just a very similar colour.
Thanks for reading! xoxox