Hi, another post from me today :P I just quickly wanted to show you a few Fickles thermal polish swatches. I found this polish to be rather affordable for a thermal (£4.50 posted). I know there are many people who would like a play with thermal polishes but just can't justify spending £10 per polish and are looking for a more affordable solution.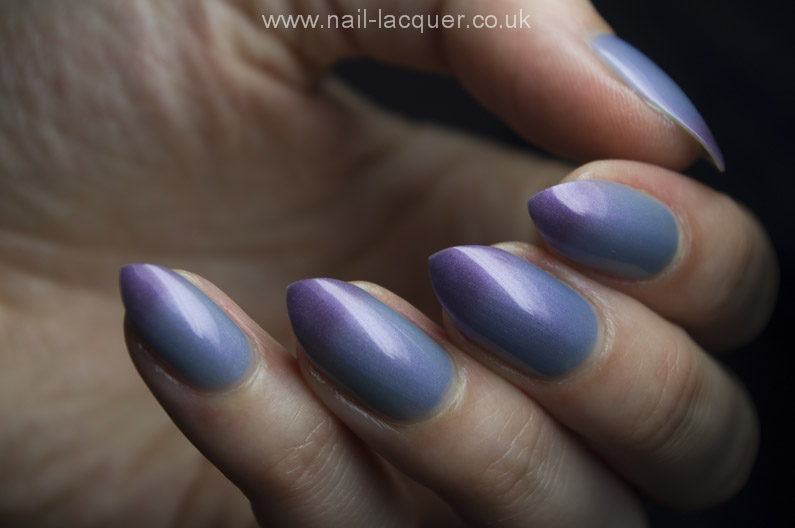 The polish I got does not have a name but it is called ice blue to pink on Fxnailz UK website. To be hones, it is quite far from pink, I'd say it is more like ice blue to purple shimmer. As of the thermal effect it is light blue when warm and purple when cold. It being on the cheaper side don't expect extremely high quality polish- the packaging looks cheap and the bottle is quite small (8 ml), however it does what it said and it does it good :)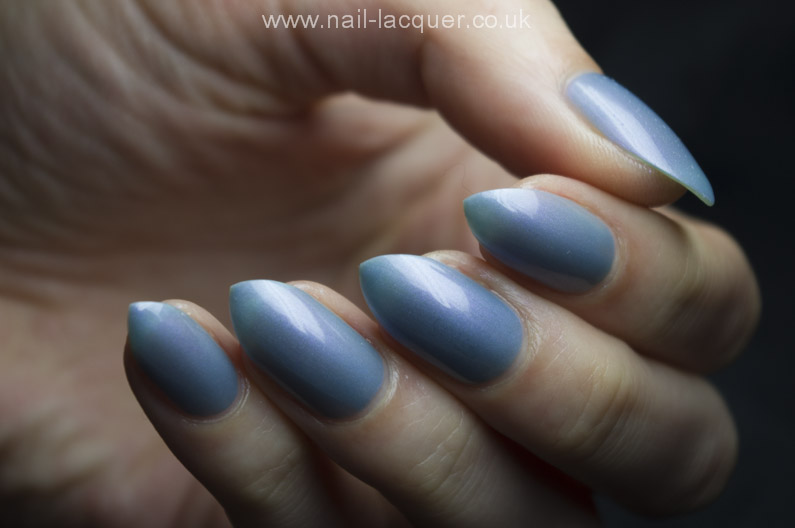 The polish applied smoothly and was opaque in two coats. The brush was on a shorter side but seemed to apply the polish well, no problem with brush lines etc. It actually dried matte and I decided to seal it with a layer of glossy top coat. Sorry, I should have taken photos without top coat but I forgot :(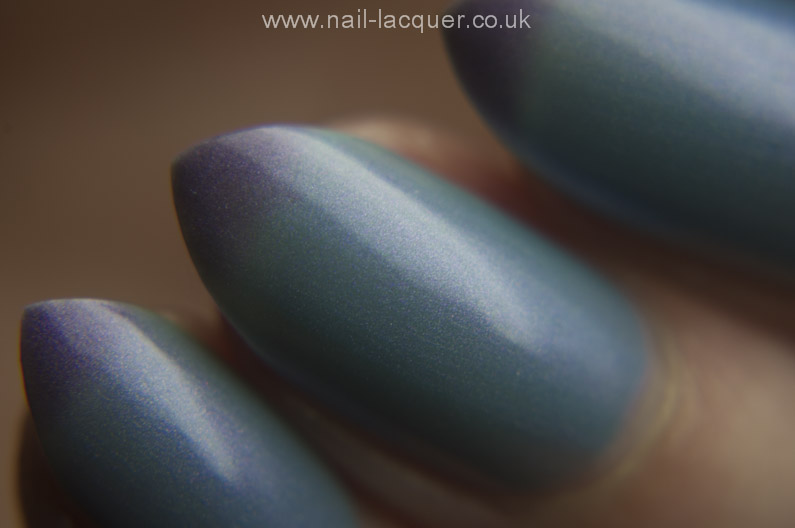 Overall a decent thermal for a low price. If you are planning to order some bear in mind that the colour does not match 100% for what is advertised!!!
Thanks for reading xoxox