Hello there! I am not sure if you have heard, but according to the latest fashion magazines floating nail art is the next big thing for Spring/Summer 2014. I am not big on following fashion (whoops, the ridiculously pink coat in my closet hints that I might a little :P) but I do like to try out latest nail trends, so here is my version of floating nail art.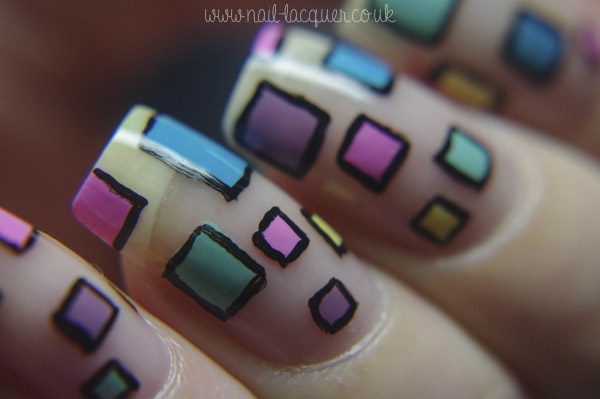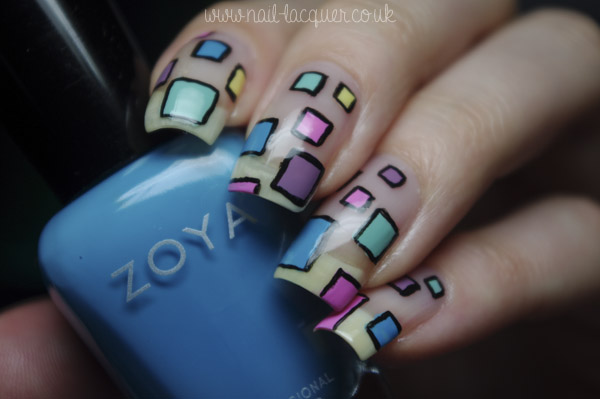 I started off with just Nail Envy as a base, I was planning to add some sheer nude base colour but I forgot! lol :P For the floating blocks I used Zoya Robyn (blue), Nails Inc. Lowndes Square (purple), Seche Pretty Little Heartbreaker (pink), Sally Hansen Barely Blue Bell (teal) and Sally Hansen Yellow Kitty (yellow).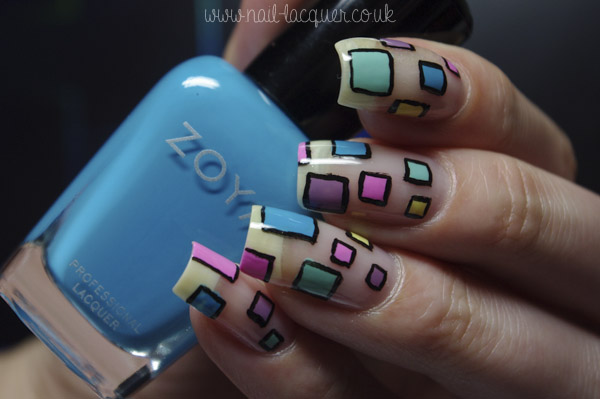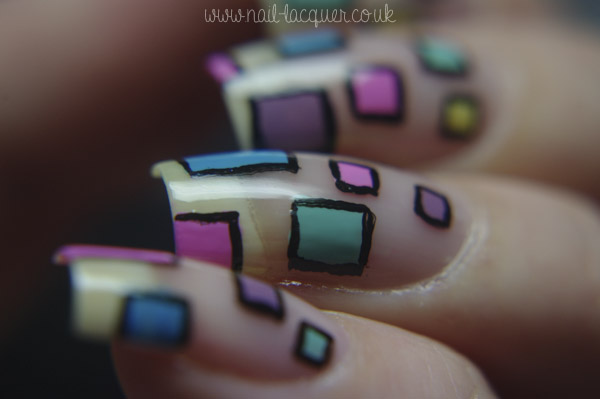 I polished the borders using black acrylic paint and a nail art brush. It was extremely hard to get the lines straight, I didn't even bother my right hand :P I topped it all up with Poshe top coat.
I think I need a bit longer to get used to the floating nail art trend, I do like the idea but I the blocks are just not doing it for me. Maybe next time I'll try something more feminine such as flowers or hearts :P
Have you been trying out any of the latest nail trends such as floating nail art?