I used Cirque Colors Metropolis collection September polishes for today's nail art look. These polishes flatter each other so well. It was hard to resist wearing them all at the same time.
I created the water marble look using Cirque Colors Page Six, Deco and Jane on Jane Street (swatches here). I marbled it on top of one coat of Cirque Colors Carpe Diem.
I added extra holographic sparkle with We Trippy from the Vice Collection (swatches here).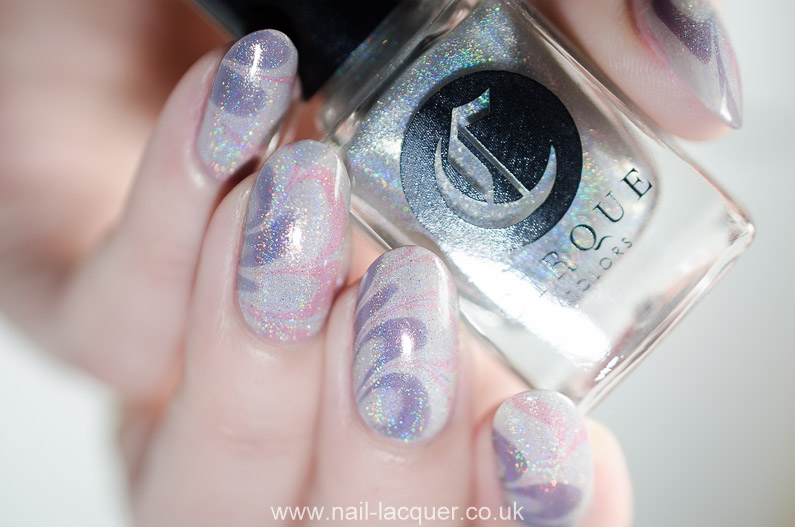 Find the full stock list to buy Cirque Colors here.
Thanks for reading!
*PRESS SAMPLE