Hey! I have some beautiful Cath Kidston inspired nail art for you today. I was amazed after seeing the latest season items, the lovely and oh so autumny garden birds won my heart instantly. I might even purchase one of the bags! Or maybe the beautiful jumper and the dress too! Aahhh must have them all!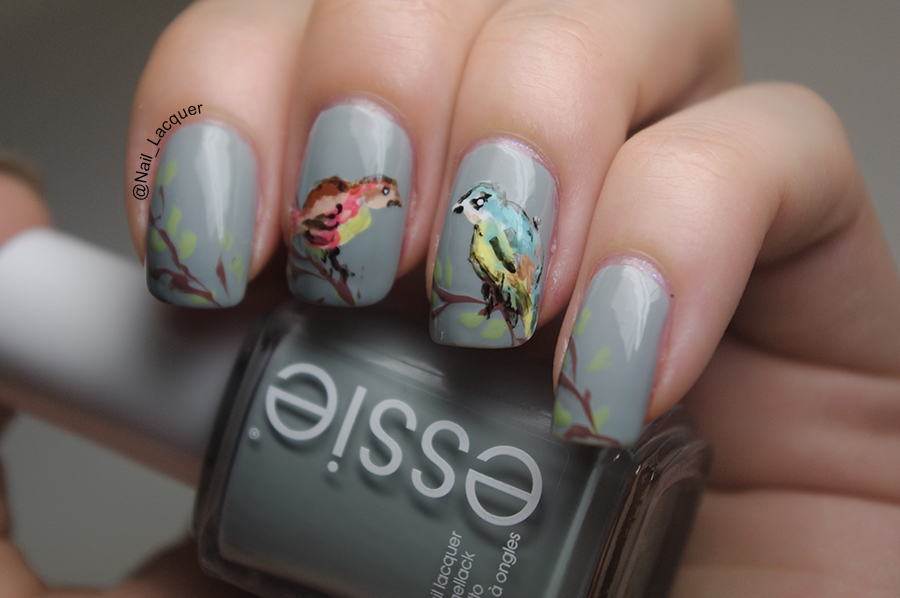 Cath Kidston Garden Birds nail art.
For this nail art I used lots of different colors. I started off with OPI Nail Envy as a base coat and added two coats of Essie Maximillian Strasse Her. I then mixed some colors for the perfect branch color (apparently I don't have a good branch colored polish, even tho I am quite sure I bought at least 2 browns last week!!).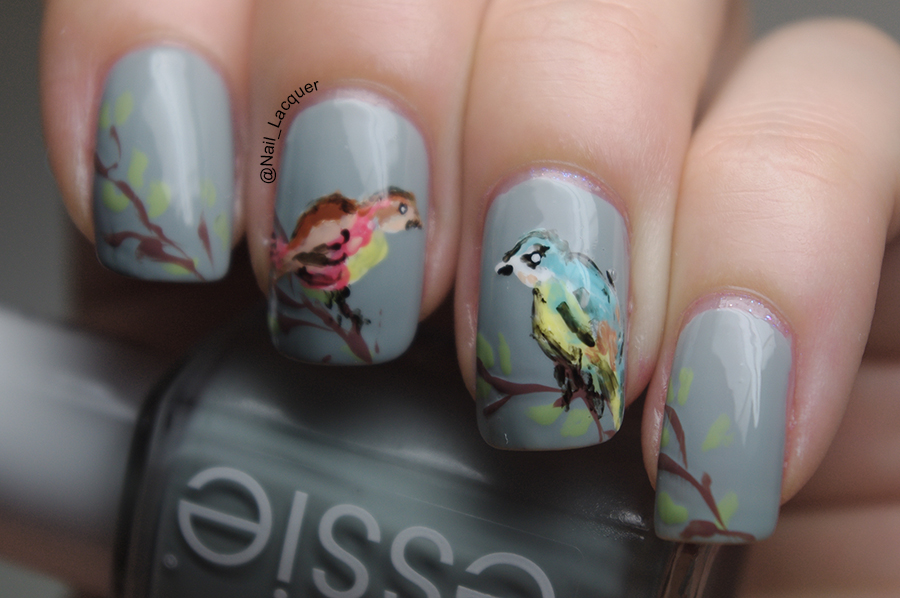 I then added the leaves with Essie Navigate Her. For the garden birds I used some Color Clubs, Sally Hansens etc. The white was obviously Sinful Colors Snow Me White (never going to get over this polish!!!) and the black was L.A. Colors Black Velvet.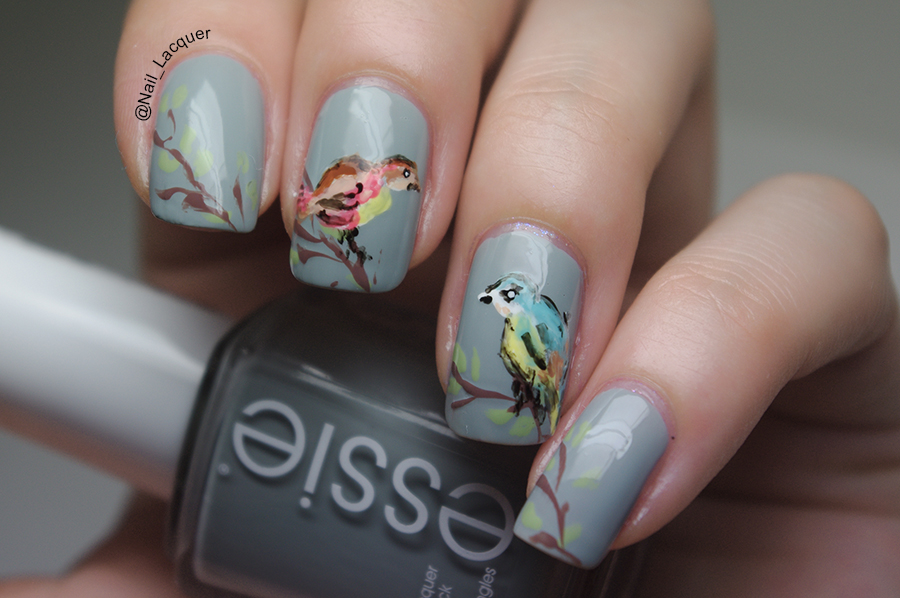 I think it looks quite good for a full nail polish nail art- people tend to use acrylic paints for detailed nail art but I never do, I prefer to master the polishes lol yeah that's how much I love polishes!!! Or it may be that I'm just really bad with acrylics (I am!).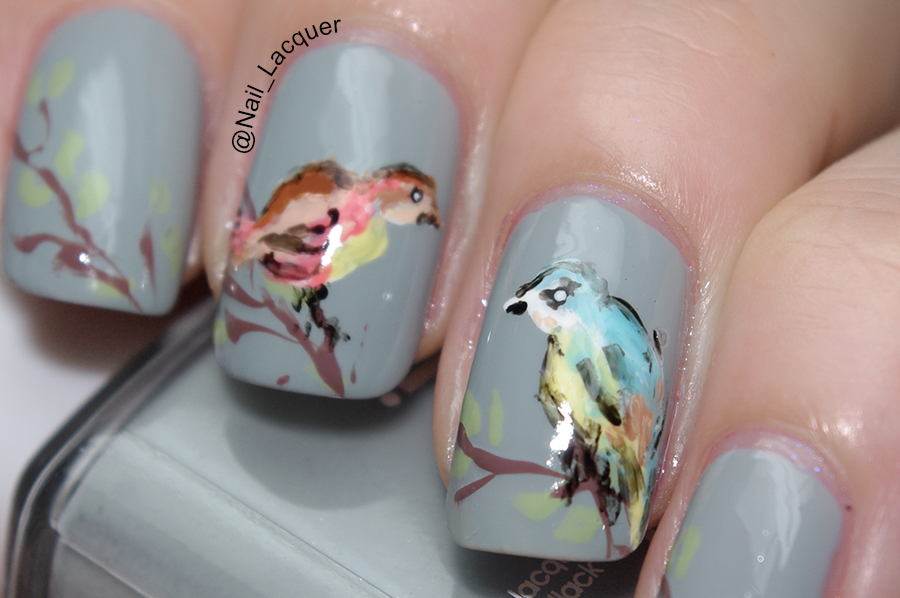 According to the calendar it is still summer but somehow I find myself moving from super summery and rather bright colors to more darker and serious shades… wonder if I am starting to feel the autumn or just being a bit depressed… but who doesn't when the glorious summer is starting to end.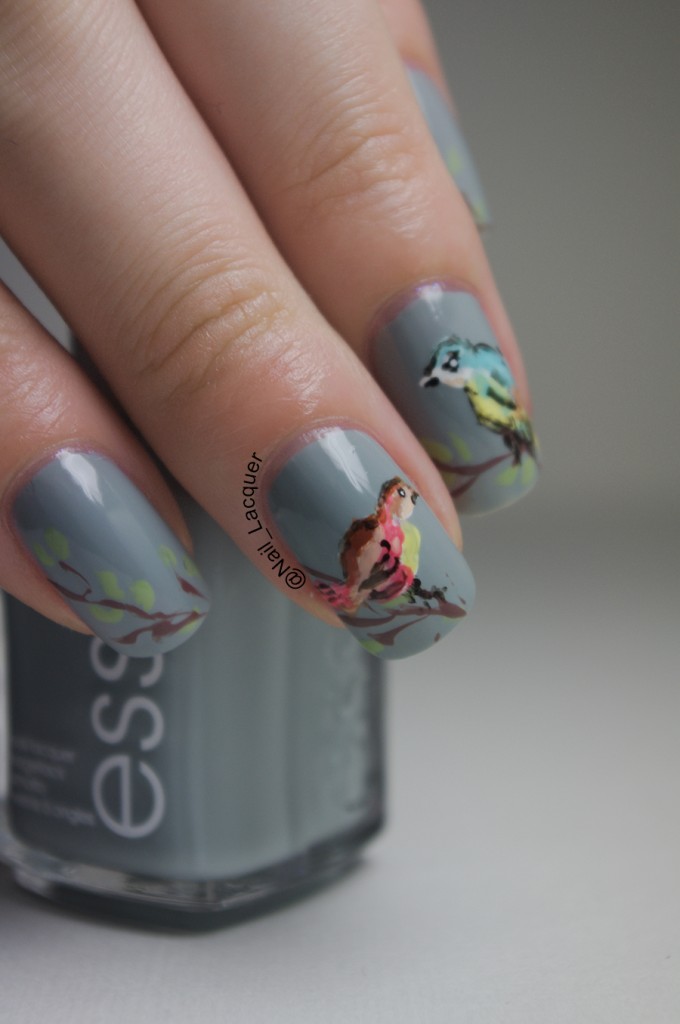 Thanks for reading and let me know if you are still rocking the summer brights or moving on to a bit more autumny colors already?