Happy Sunday everybody! I promised this flower nail art tutorial for Marty ages ago but did not have time to actually do it until now- sorry! I use this technique in most of my flower designs fire flowers, Fire Fly swatches, Greenberry flowers and Ponsietta flowers for example. I have seen similar flowers made by many nail technicians and I am not sure who is the original artist, if you know- let me know.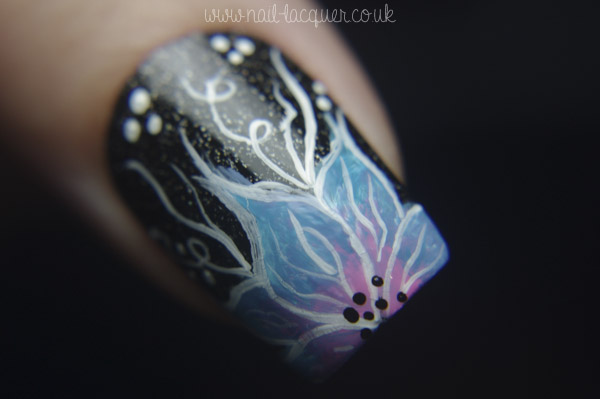 For this flower you'll need a thin nail art brush and a dotting tool or a toothpick. You'd also need a base polish (I am using Zoya Storm), white acrylic paint or white nail polish, black nail polish and two colours for the flower (I am using Seche Pretty Little Heartbraker and Zoya Robyn).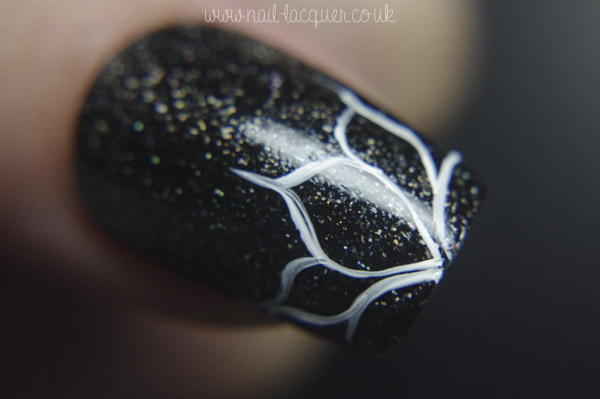 1. Apply base colour and let it dry. Then add the flower petal outlines with a thin nail art brush using white acrylic paint or polish. If  you have a light coloured base move on to step 3 because you don't need to fill in the petals.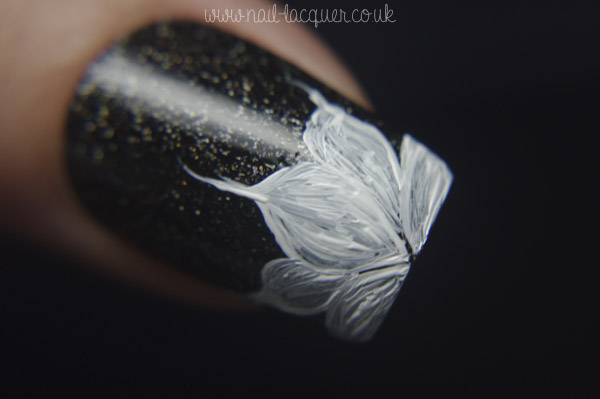 2. Fill in the petals with white acrylic paint or polish.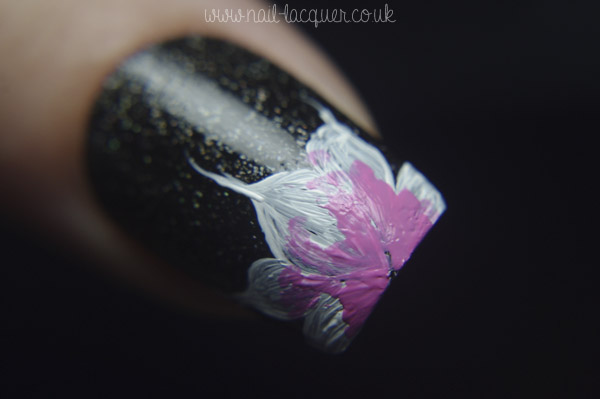 3. Start from the centre of flower adding the first colour up to half way up the petals.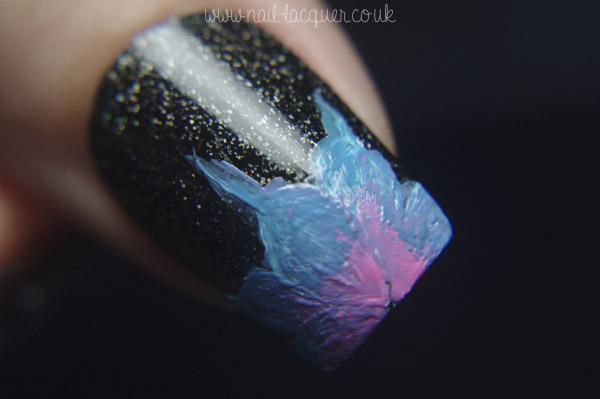 4. Add the second colour, mix the two colours where they meet.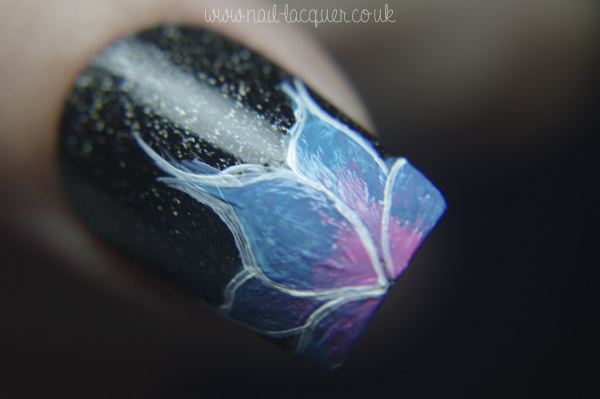 5. Paint the outlines again using thin nail art brush and white acrylic paint/ polish.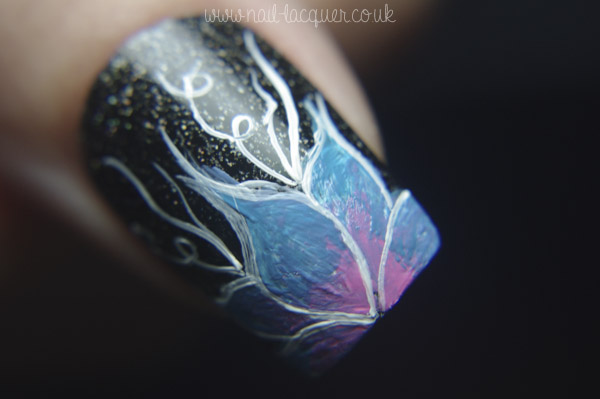 6. Add some swirls and lines using same tools as in the previous step.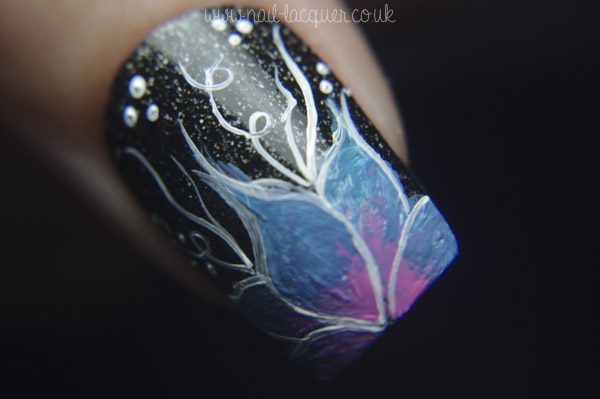 7. Use dotting tool or a toothpick to add some dots around the swirls.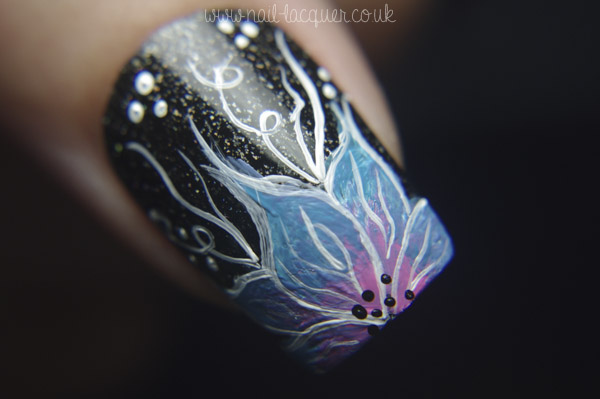 8. Add some darker dots in the centre of the flower. It's optional to add some more lines inside the flower petals. I would recommend this only if you have a very thin brush as the lines would have to be extremely slim to fit inside the petals.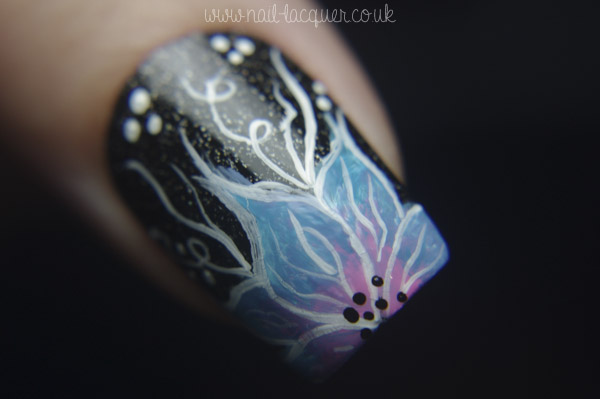 9. Top it all up with a top coat for a smooth finish and let it dry.
I use these nail art brushes, all 12 come in one size but I cut them thinner depending on my needs, some down to quarter of the actual size and they are perfect for very small details.
As of acrylic paints I use Reeves acrylic paints, I find them to be better than the very cheap ones from eBay which turned out to be to runny and not opaque enough.
Let me know if you have any questions or comments about the flower nail art tutorial.
Thanks for reading and have a lovely Sunday! xxxxx