Hey there! Today I have some flower nail art to share with you. It's a nice change for all the polish swatches I have been doing recently. I was inspired by the flower nail art I saw on Reddit this morning. However, the author there explains that it is not her original idea. I think the sourcing with this one is a bit hard.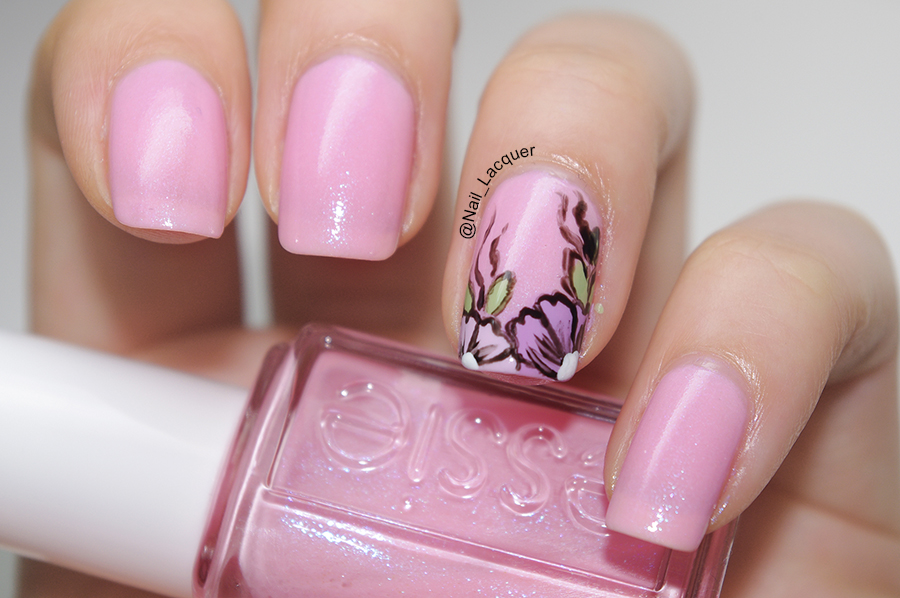 Lately I have been using Nail Envy as a base coat to strengthen my nails, I think it would be better to do a proper Nail Envy week but I constantly need my fingers for swatching so I am leaving it for now. It is still kinda working, my nails do feel a bit stronger (and now after saying that I am probably going to break them all lol).
For the flowers I used Essie We're in it together as the base. Then I added two flowers on my accent finger with Essie Bond with whomever (darker) and Go ginza (lighter) lilac. I also added leaves with Essie Navigate Her.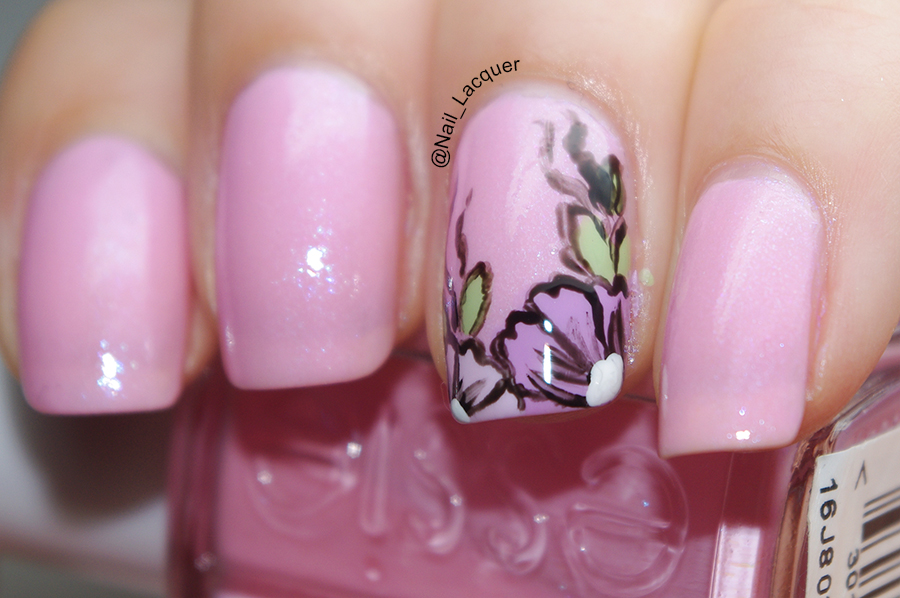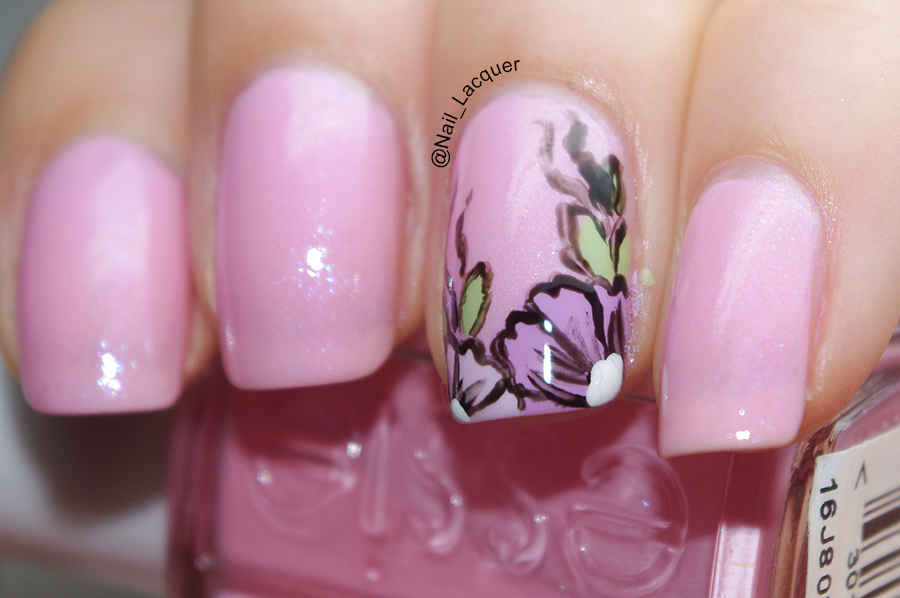 For the black outlines I used L.A. Colors Black velvet and the white parts are done with Sinful Colors Snow me white.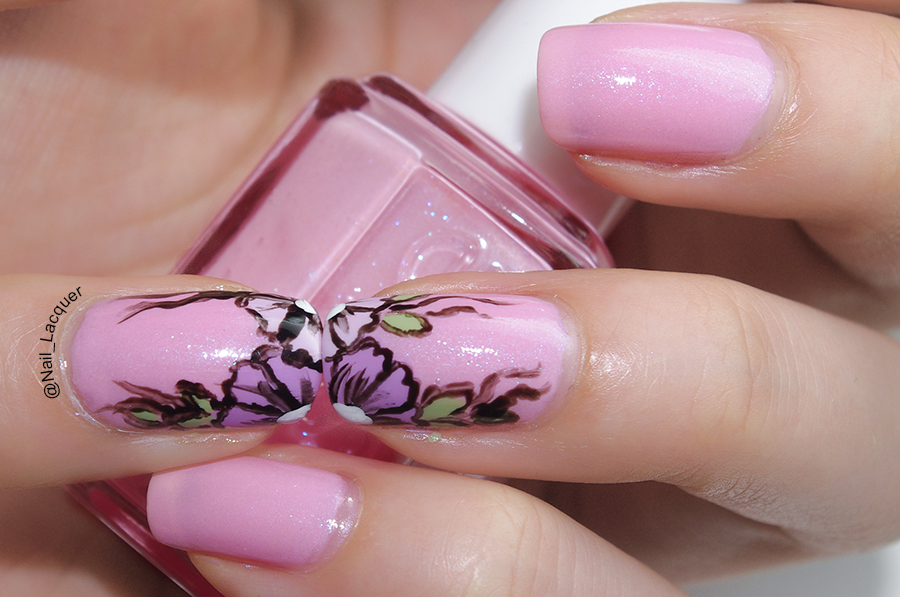 The flowers on both of the accent nails match so if I press my fingers together the flowers look like half of a real flower. I'm surprised that I managed to get the flowers quite similar on both hands, I am far from being ambidextrous so that's kind of a big deal to me lol.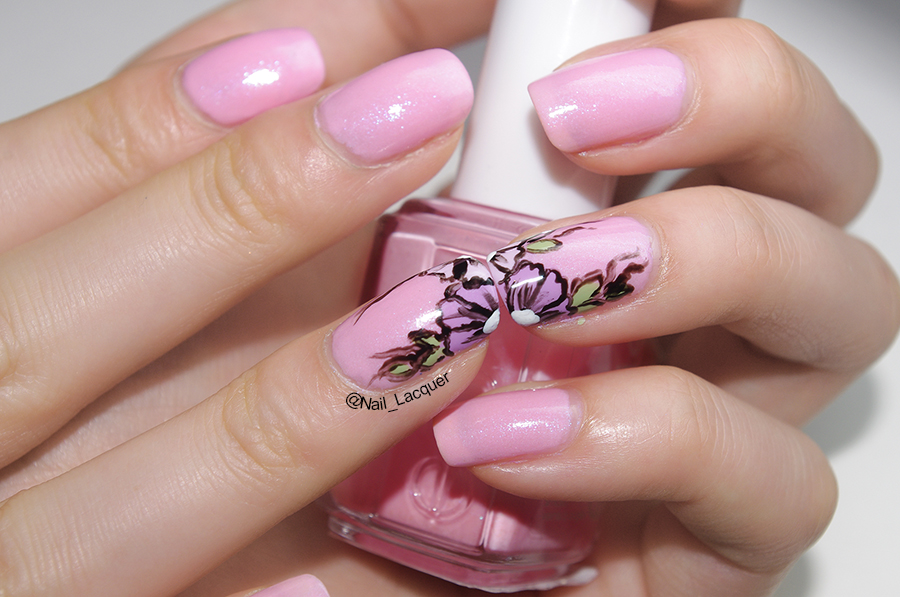 Maybe I should practice more nail art on my right hand and then one day I could be ambidextrous! How cool would that be :)
Thanks for reading and let me know if you are ambidextrous.