Hello my friends! Can you believe that it is Sunday already!?! Being off means that it's weekend for me every day but I still enjoy the real weekends more than being off during the week lol. Today I am here with another tutorial, this time it is foil nail art with gel polish tutorial.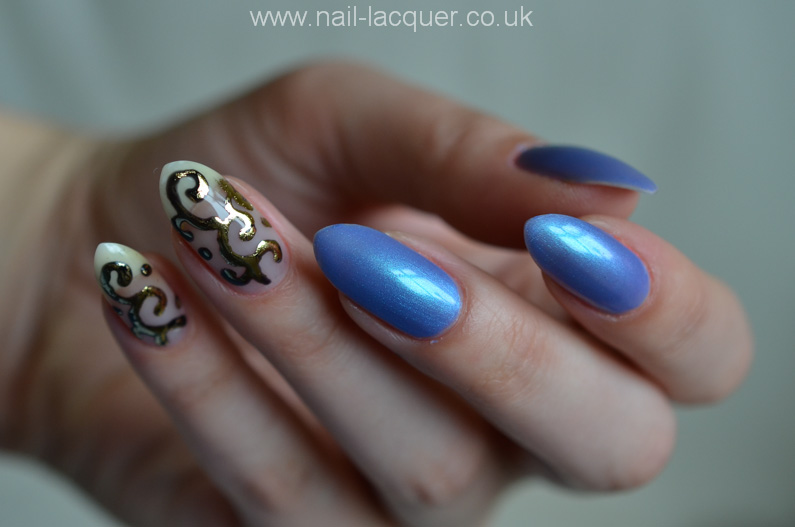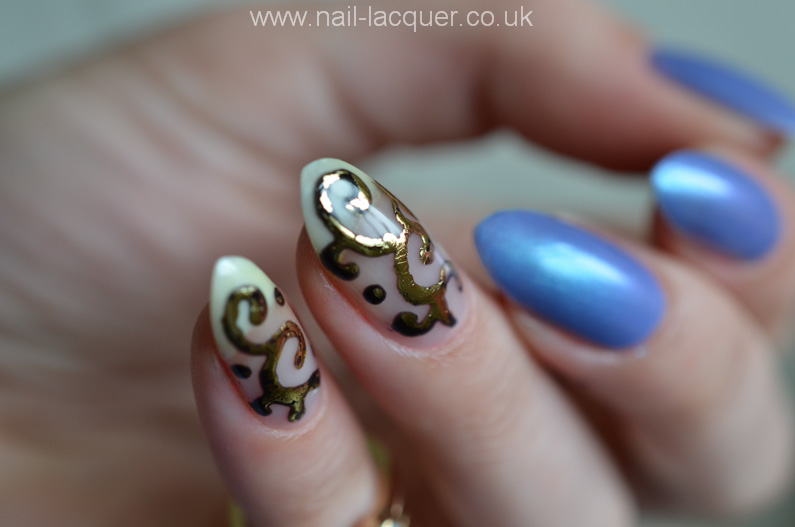 Foil nail art with gel polish tutorial
On my ring and pinky finger I am wearing foil nail art which was made using foil and soak off gel nail polishes. The products I used were: GlamLac Primer, GlamLac Gel Base Coat, GlamLac Gel nail polish in Black, GlamLac Gel Top Coat, GlamLac Cleanser (all available at TNBL)*, LED lamp and nail foil.
I like to use gel nail polish with nail foil because gel polish is sticky after curing making the application very easy. Also, it doesn't wrinkle the foil after curing like many nail polish top coats do when they dry.
See how I put it all together from the video below:
When you look at it, it's actually quite easy and doesn't take very long. I rally love the antique look the golden foil swirls gave me :)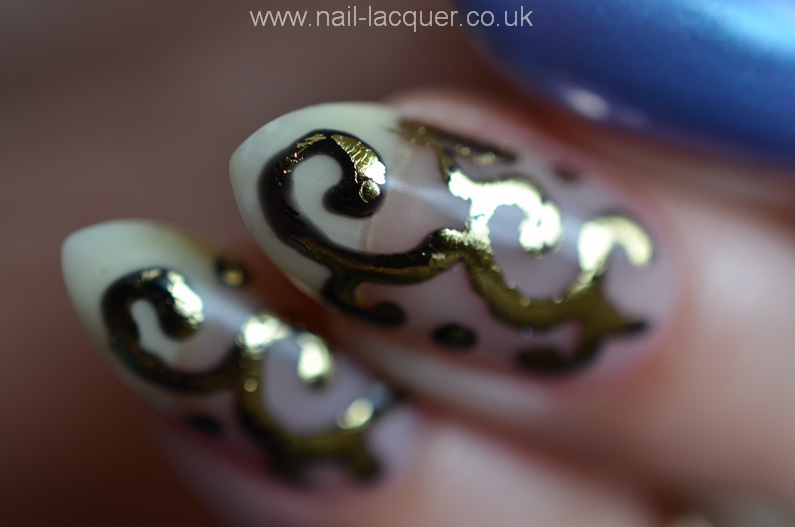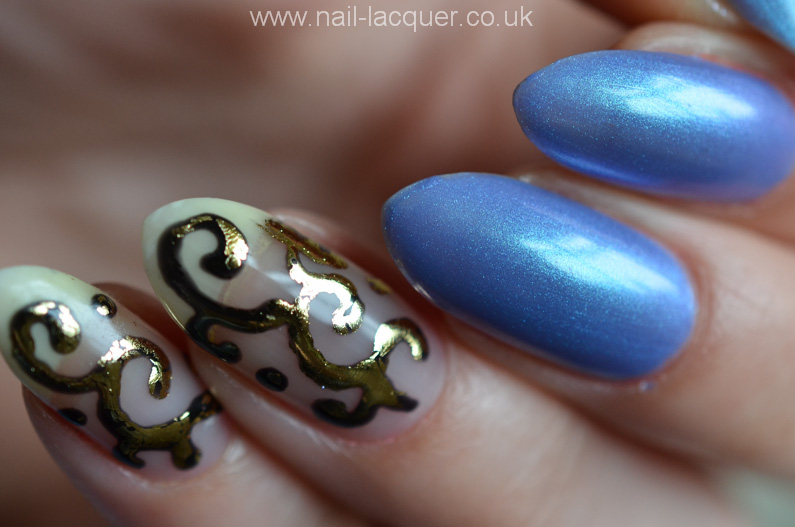 Essence Over The Rainbow (173)
On my thumb, index and middle finger I am wearing Essence nail polish (not gel just usual polish) in Over The Rainbow (173). It is a pale blueish lilac shimmer polish with light blue to lilac duo chrome finish. I'd say the duo chrome doesn't transfer on the nail very well but the light blue shimmer is gorgeous.
I am wearing two coats with top coat. Unfortunately I noted some shrinkage in the morning after applying it a night before (you can see I tried to fix it if you look at my nail tips). So that was a bit disappointing, might be the polish just reacting with my Poshe top coat however (Poshe is known to shrink sometimes). I shall do another test with different top coat and without a top coat (not too keen on this as I've heard that these polishes are slow drying).
The brush of the polish was really nice and flat however, just so perfect that I even forgot to do clean-up on those three nails and they don't look bad at all :)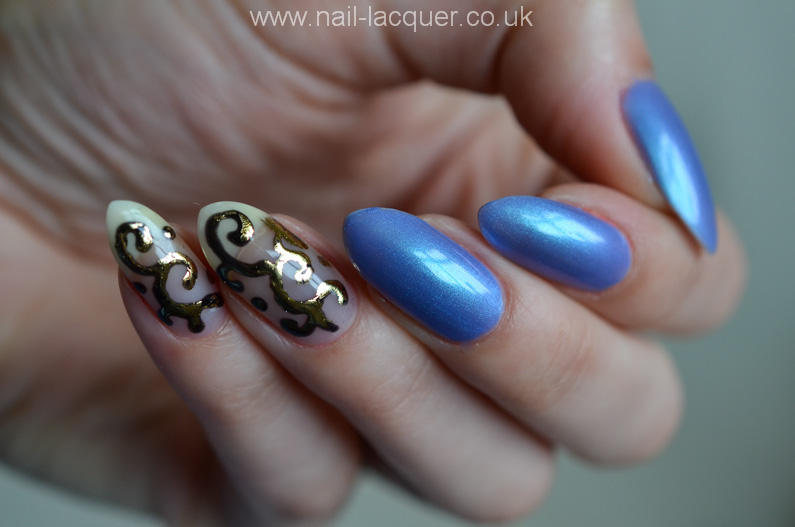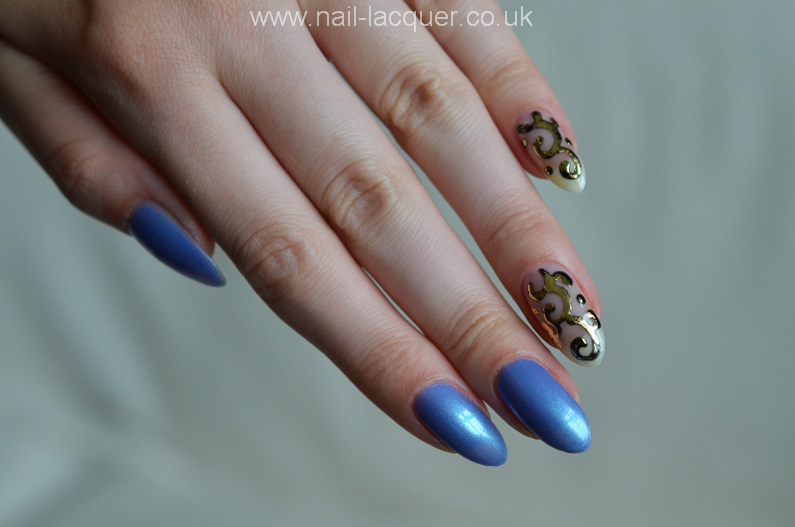 Thanks for reading, I hope you enjoyed my foil nail art with gel polish tutorial and Essence swatch! xoxox
*PRESS SAMPLE