Hello, today I am showing you Orly Its not me its you swatches, this is another lovely pink and oooh how well we all know that I love pink :D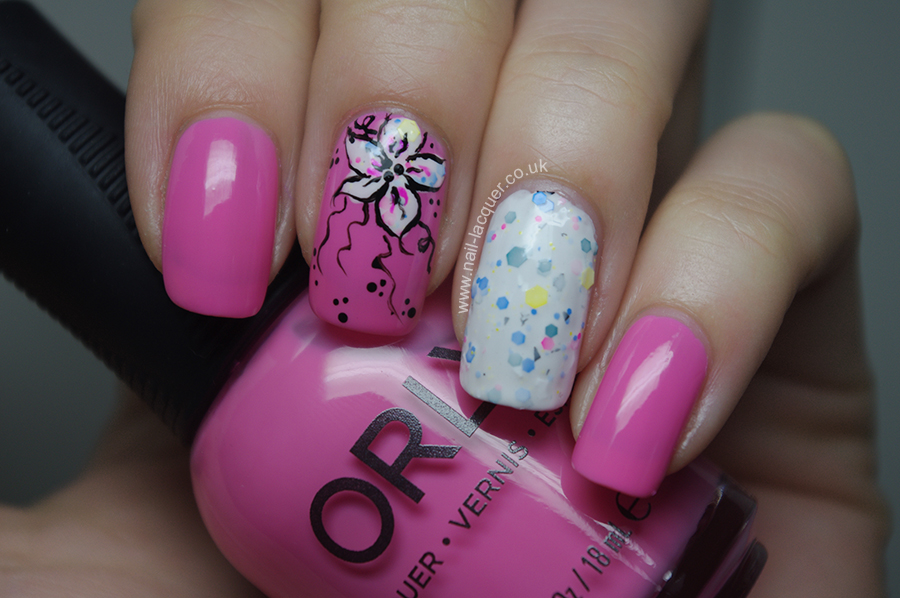 It's not me it's you is a lovely cold toned pink with creme finish. This polish is slightly opaque but 2 coats were just enough for a perfect coverage, there is still tiny bit of visible nail line to see. The drying time was medium but application was really easy, good formula and decent brush to work with.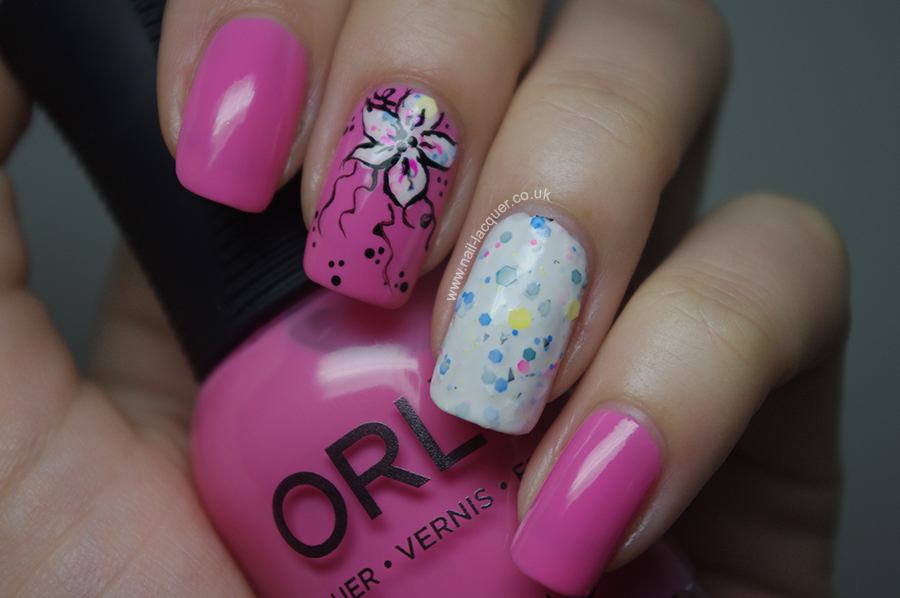 The polish you can see on my ring finger is another creation of mine. I am testing it to find the best formula. At the moment I think it is a little bit too opaque for the glitter so I am going to change the formula and see if I can get the glitter show up some more. I don't want it to be totally jelly tho… might just leave it like that I feel it's okay at the moment. Could be better tho lol we will see I am a bit indecisive- you can tell me what you think ;)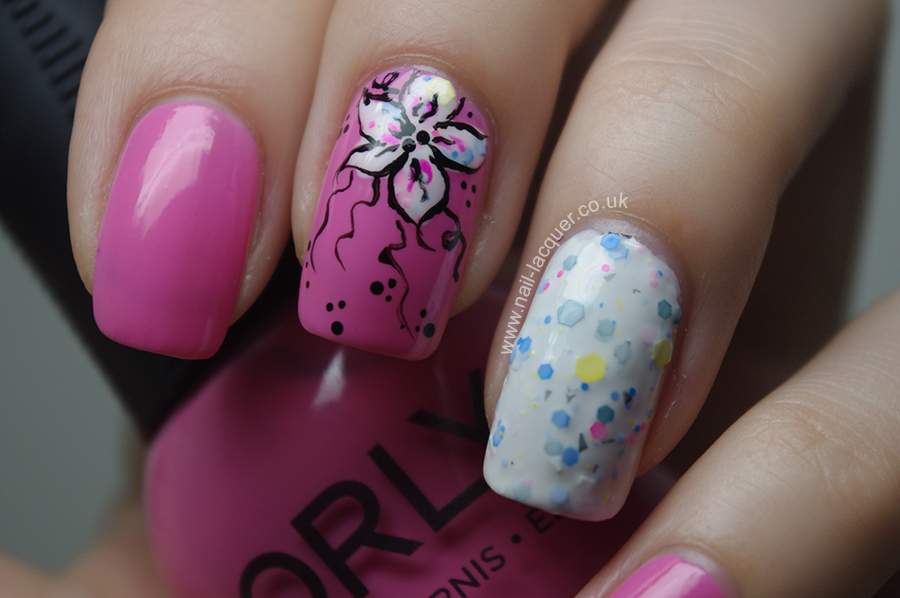 The flower on my middle finger was made with my new nail art brush and it was really nice and soft, quite happy with the brush. I did cheat a bit, I used acrylic paint black instead of nail polish :P For the flower I used the same polish as on the ring finger and a little bit of Orly La vida loca which will be swatched soon too.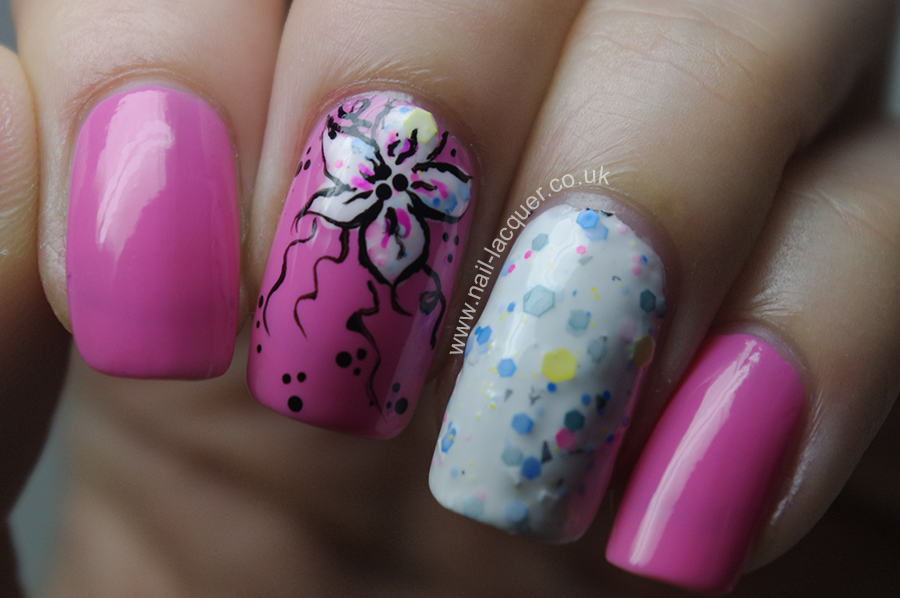 Thanks for reading and have a good one!