Hello lovelies, it's giveaway time!!! I have TWO giveaways to share with you- this means TWO chances of winning!!!
From each of the giveaway you could win a pair of polishes for yourself and one polish each of your two friends.
One polish is a beautiful white crelly full of colourful matte micro glitter in the most unique nail polish bottle (you have seen the polish featured in this and swatches in this post). The second polish is a gorgeous bronze shimmer with a hint of duo chrome. See the swatches below.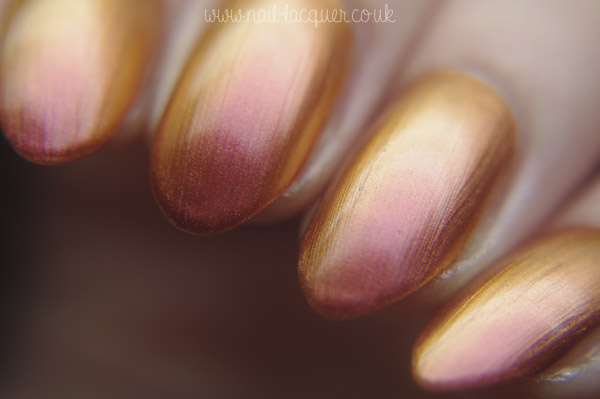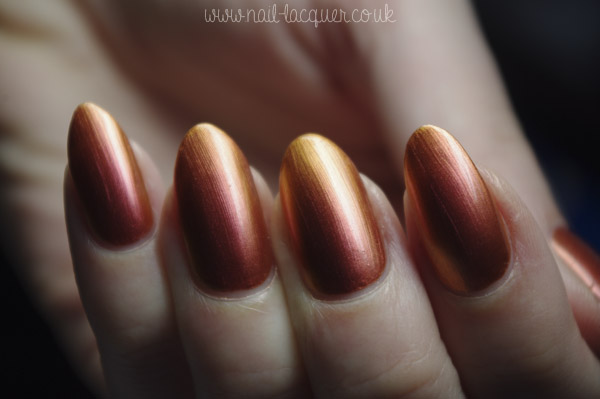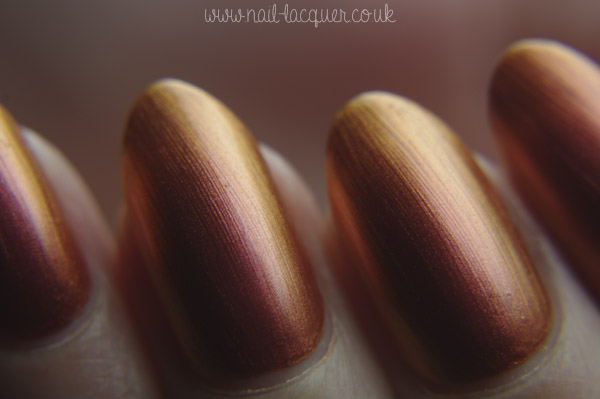 The first giveaway is taking place at Facebook (click on the image below to be taken to the giveaway page).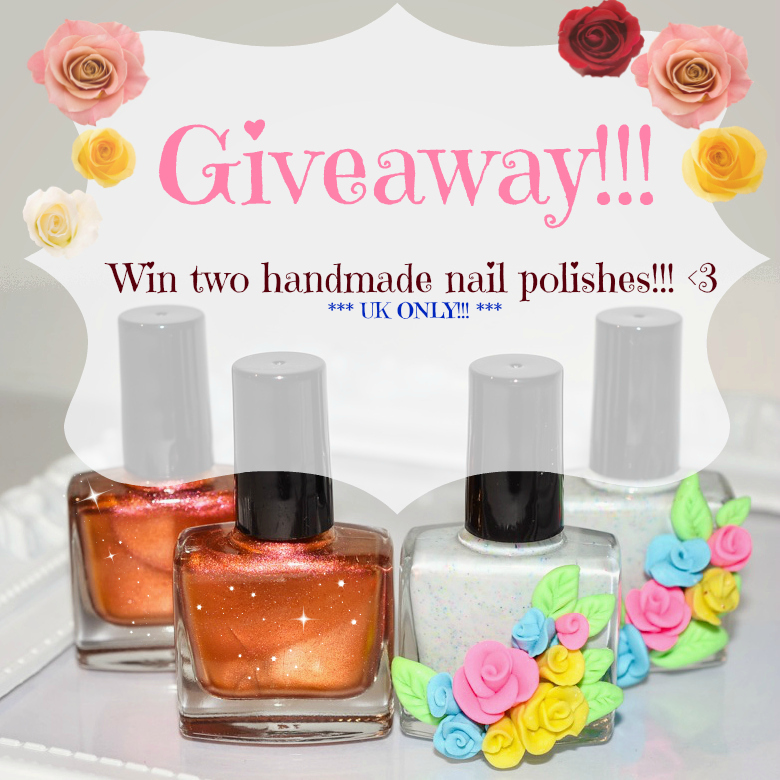 And the second giveaway takes place on Instagram (click on the image to enter).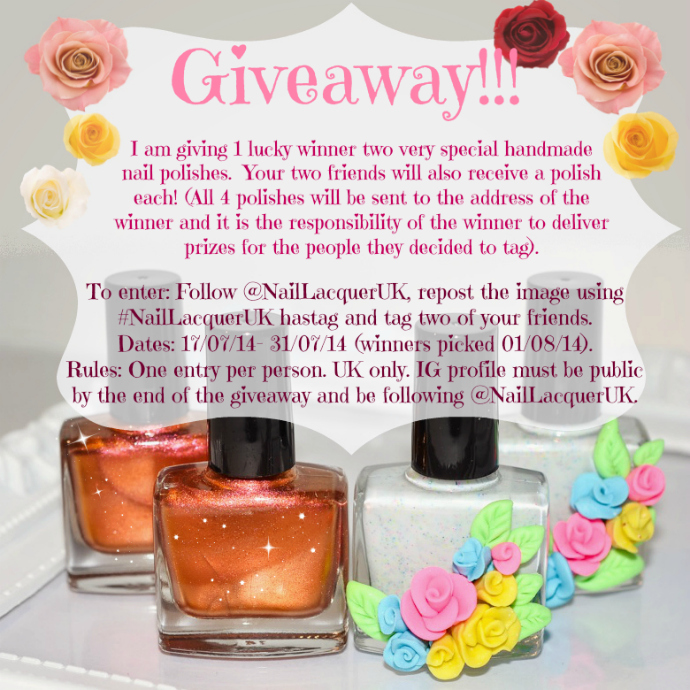 Find full terms and conditions here.
Good luck!!! xoxox