Hello all, it is my very first blogiversary in two weeks time and I have decided to celebrate with an awesome giveaway!!! I am giving away a grand total of 20 polishes!!!  There will be five winners in this giveaway, each getting a collection of four polishes. Obviously, all of the polishes are handmade by me :)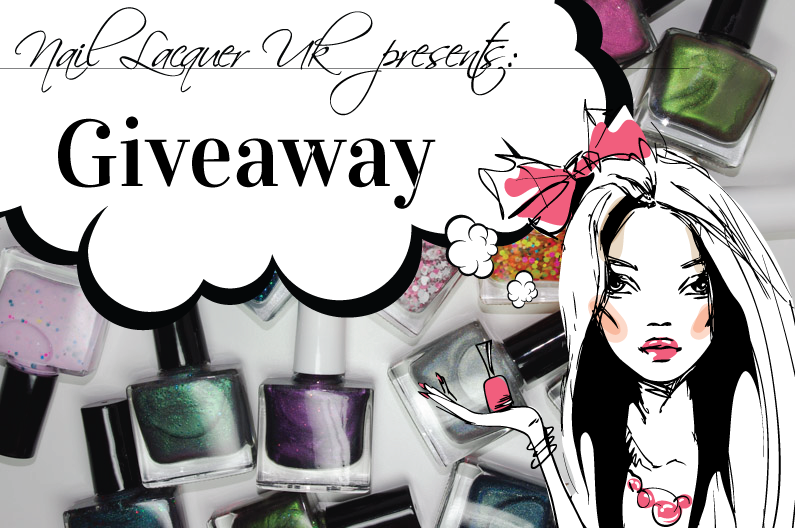 In this giveaway, each collection of four polishes has a different theme aka finish. The five finishes are: Crellys, Glitter toppers, Duo chromes, Glitter chromes and (my personal favourites) Holos. Ok, let's see some pictures now…
Crellys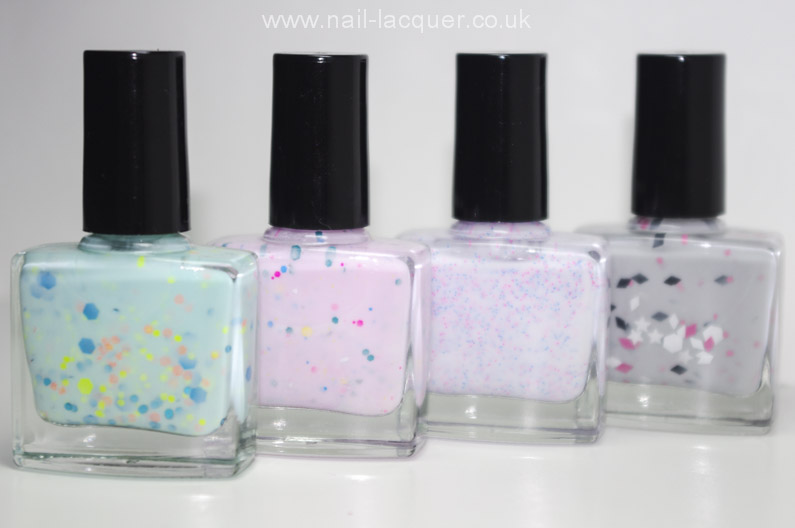 Glitter toppers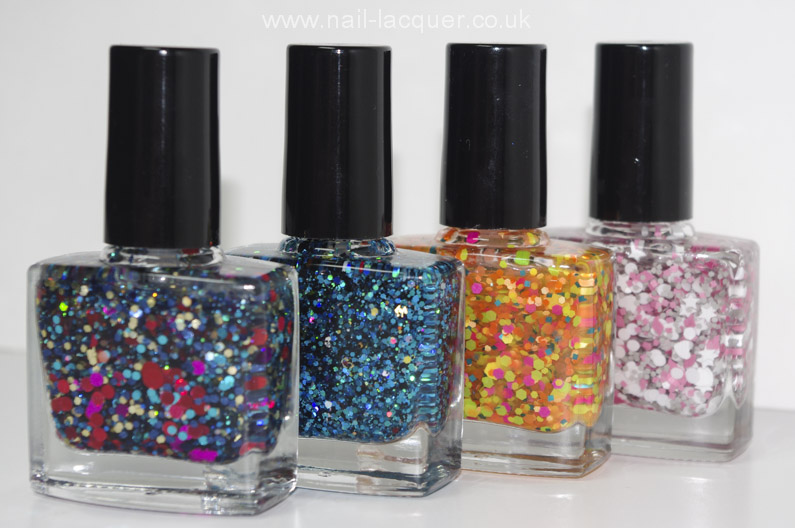 Duo chromes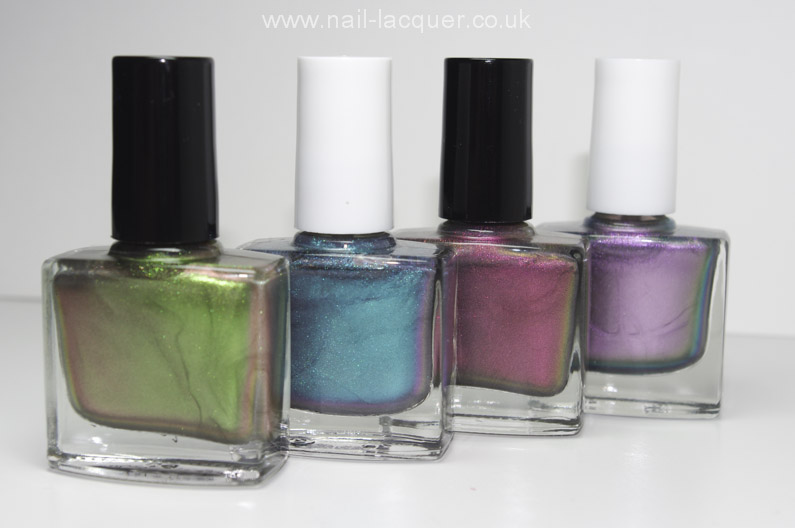 Glitter chromes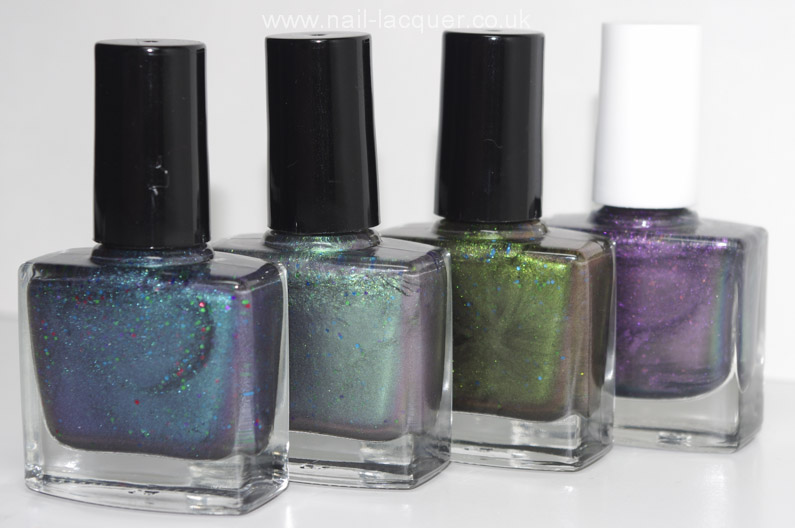 Holos
Here's few swatches to tease you :P Some of the polishes are one of a kind and even I don't have a copy. I haven't swatched those. I do have copies of most of them tho :P My most favourite from them all is the teal holo, I am also a big fan of the glitter chromes and duo chromes. There's also a holo top coat which will turn any normal look into a holographic look, pretty cool ehh!?!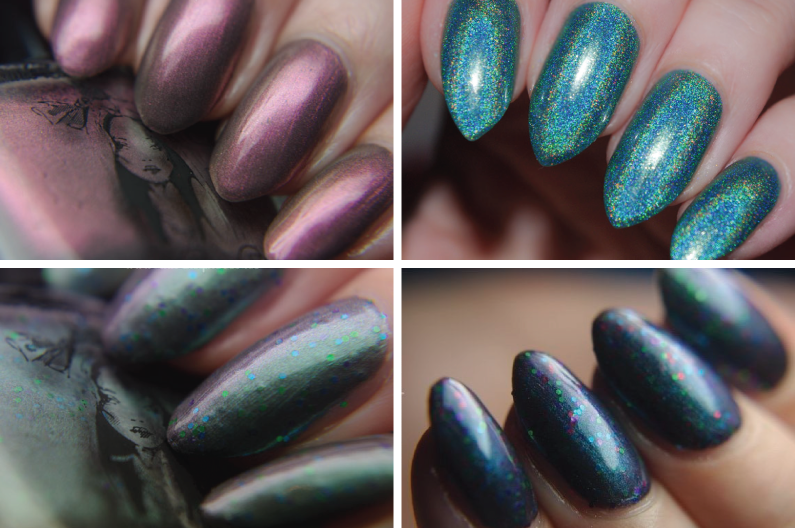 Terms and conditions
Giveaway starts 02/02/2014 and the closing date is 02/03/2014 at 12.00 (UK time).
Five winners will receive four 10ml nail polishes.
Open to UK residents aged 16 or over (under 18 need guardian permission to enter), excluding employees of the promoter, their families and anyone else professionally connected with this promotion.
You can enter the giveaway via Rafflecopter below. The only mandatory task is to leave your email but more entries give you more chances to win.
Only five Rafflecopter entries per person.
Winners will be chosen using the Rafflecopter widget.
The winners will be informed by email within 7 days of the closing date, and must respond within 28 days to claim their prize.
The prize will be dispatched by Royal Mail 2nd class within ten working days of receiving the winner's address details. I am not responsible for any lost or damaged packages.
Thank you for entering! :)
Good Luck!!!