Hello! Today I am showing you GlamLac White swatches with some Gzhel style nail art. Gzhel is a Russian ceramics style which uses blue and white colours, as do blue and white porcelain style for example. So my nail art could pass as any of the two styles I think.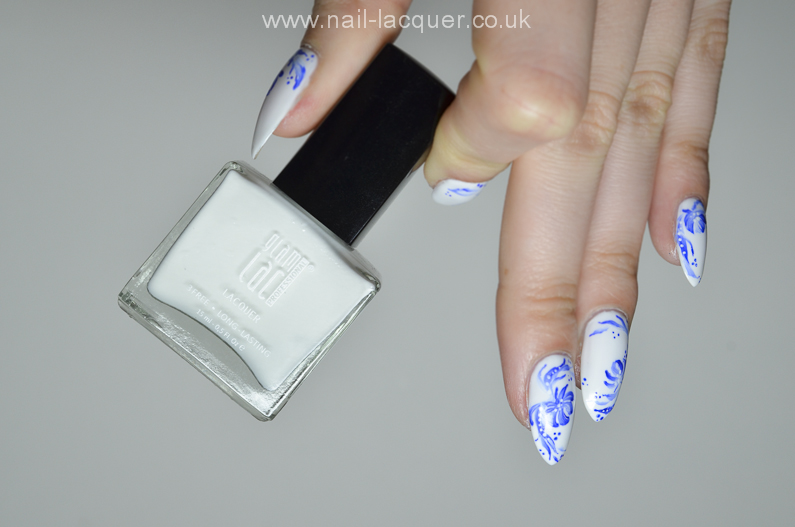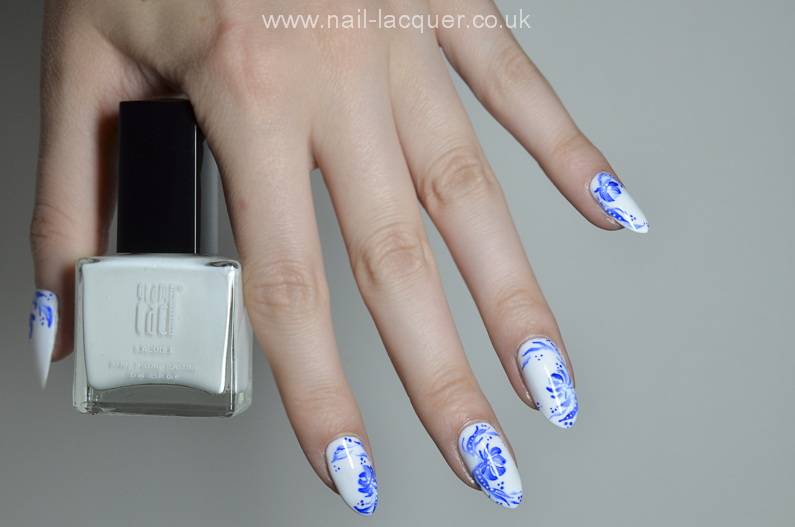 GlamLac White
White is a snow white polish with creme finish. On the swatches I am wearing three coats with no top coat. The formula/application was great, love the GlamLac flat brushes (see the brush in my Dior nail art post). In addition, the drying time was very fast, by the time I had finished clean up, my nails (three coats mind you!) were completely dry. Just a bit shame that it takes three coats to be completely opaque.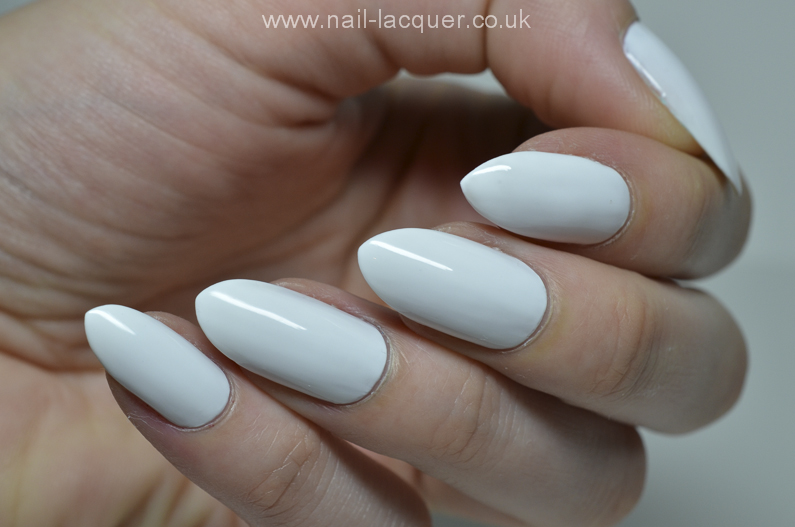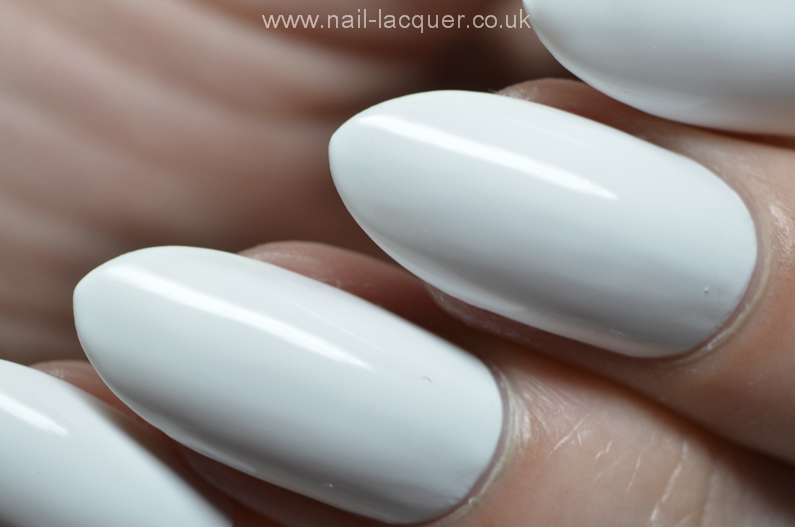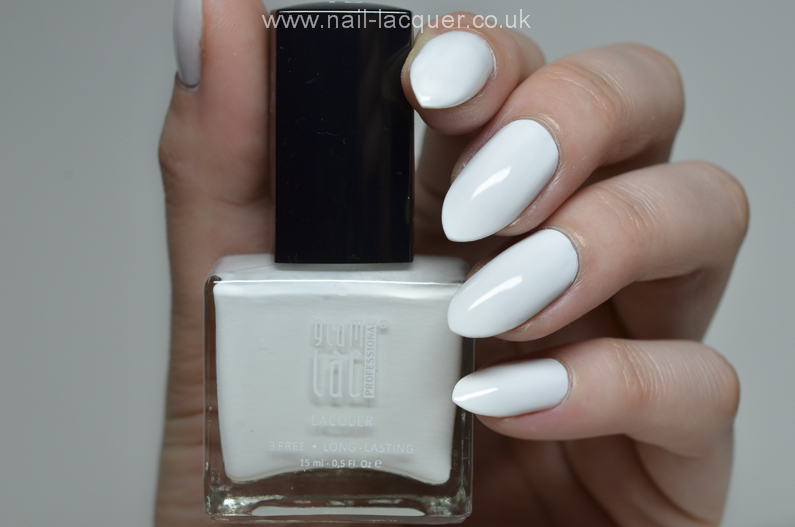 As of the nail art I used Kolinsky size 2 brush and Colvin&Co ultramarine and white titanium acrylic paints (available at TNBL in-store). For the dots I used a toothpick, I prefer it to my small dotting tool when I am aiming for extremely small dots. I topped it all with GlamLac Dry Me Fast top coat.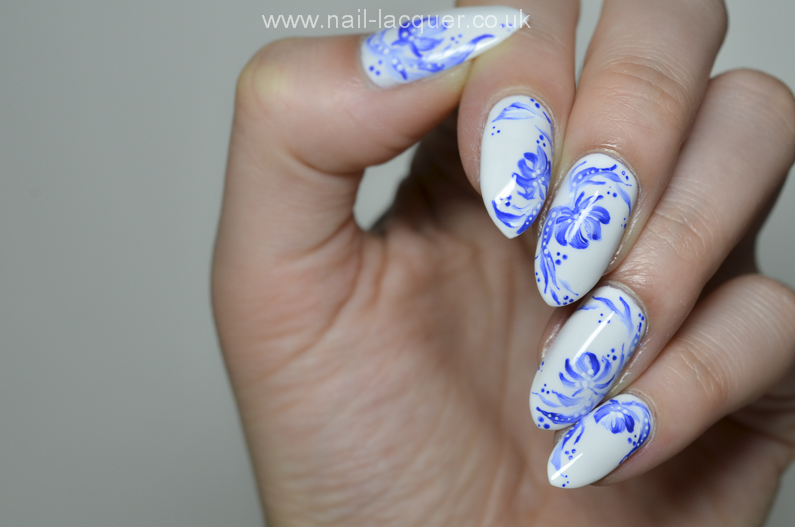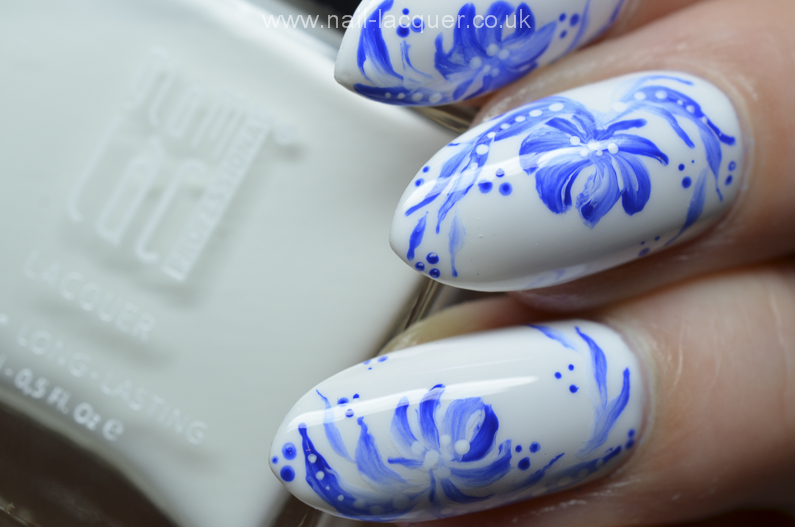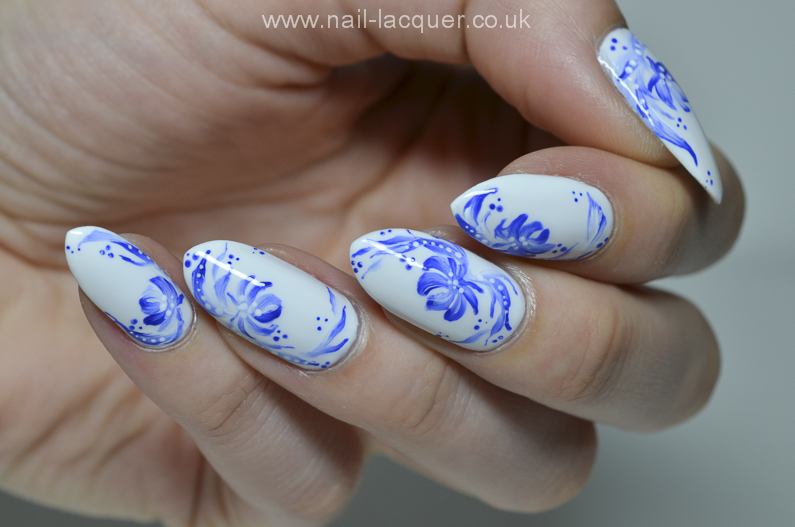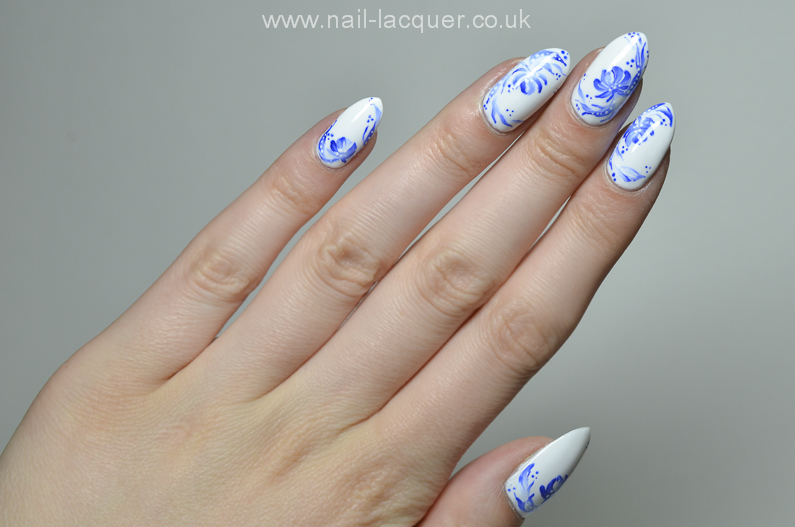 You can purchase GlamLac nail polishes from The Nail and Beauty Link website and they retail for £4.20 each.
Thanks for reading and have a fabulous Thursday! xoxox
*PRESS SAMPLE