Hey all, today I have another UK indie to show you. :) This time it is Hairy Legs London Rainbow Troll . So far I have been extremely impressed with Hairy Legs London, see my Tainted Love review for proof :P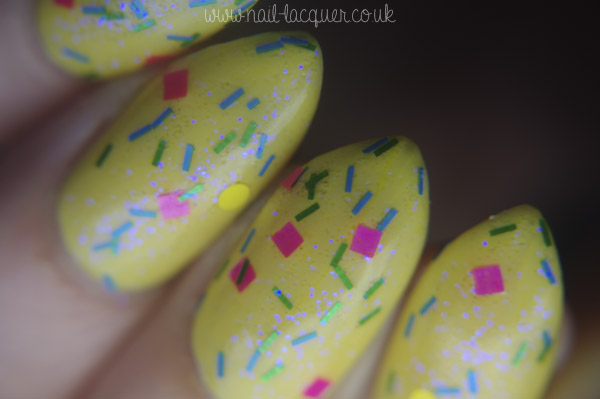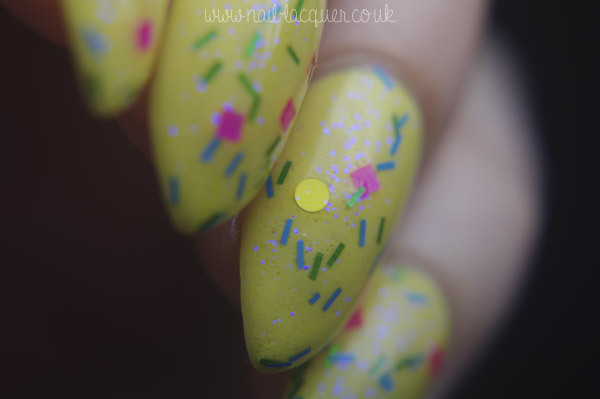 Rainbow Troll is a mixture of blue/green bar glitter, yellow circles, bright pink squares and tiny iridescent blue glitter on a clear base. It applies very well and didn't require any glitter fishing as they all are on the smaller side.
Overall I would say that Hairy Legs London Rainbow Troll is a very pretty and unique polish- love it!!!
Hope you all are having a great day! I just noticed that the sun have come out and it means that I can FINALLY play with my Ruby Wing UV sensitive polishes. :P xoxox