Hello everybody! Today I am showing you Butter London Jack The Lad swatches with a lovely Deborah Lippmann Across The Universe accent nail. I got both of the polishes thanks to the super sweet Rachael from Racho's Nail Love who I met the other day.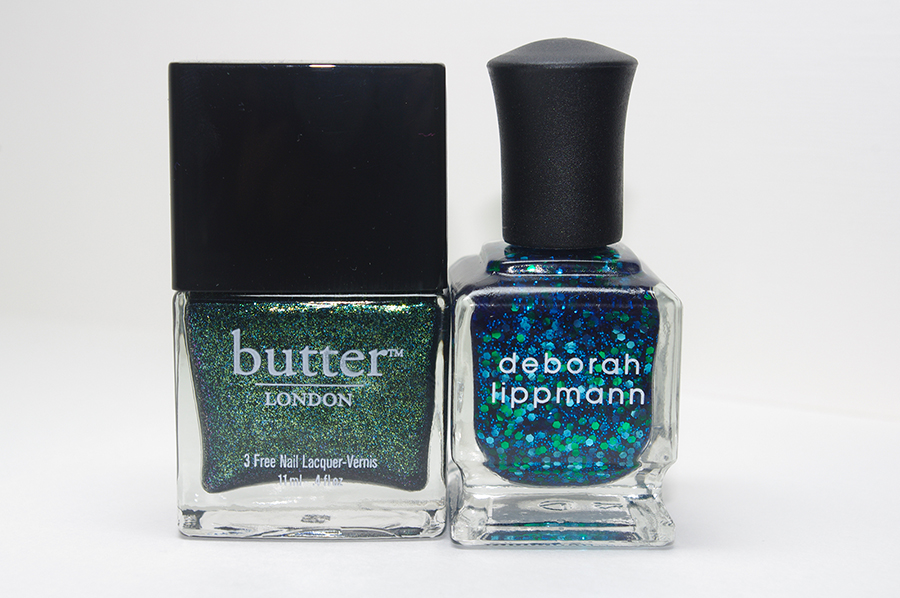 L-R: Butter London Jack The Lad/ Deborah Lippmann Across The Universe.
As both of the polishes have similar tones in I decided to wear them together. And it seems to me that they compliment each other pretty well.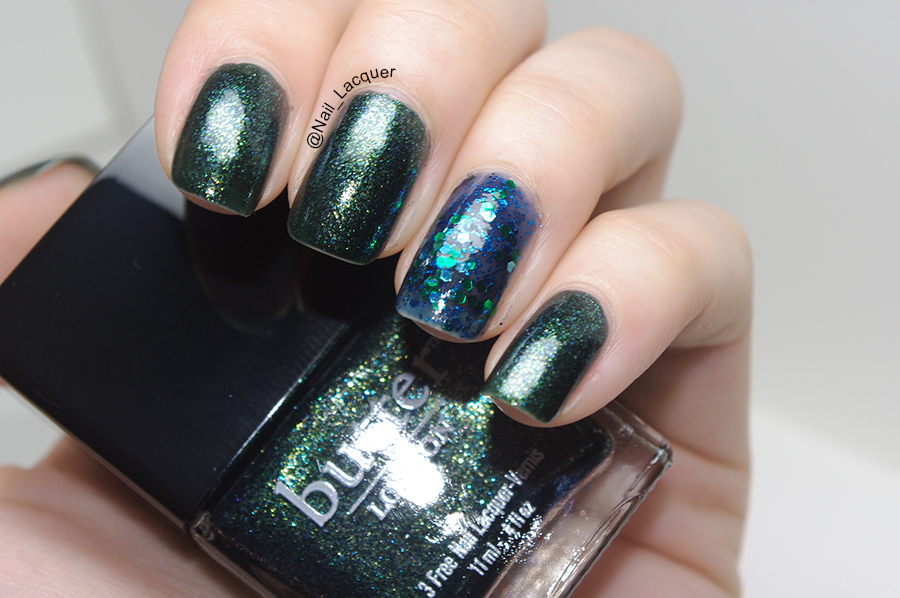 I am wearing 2 coats of Jack The Lad and 3 coats of Across The universe and one coat of top coat.  Both of the polishes applied very well and look awesome.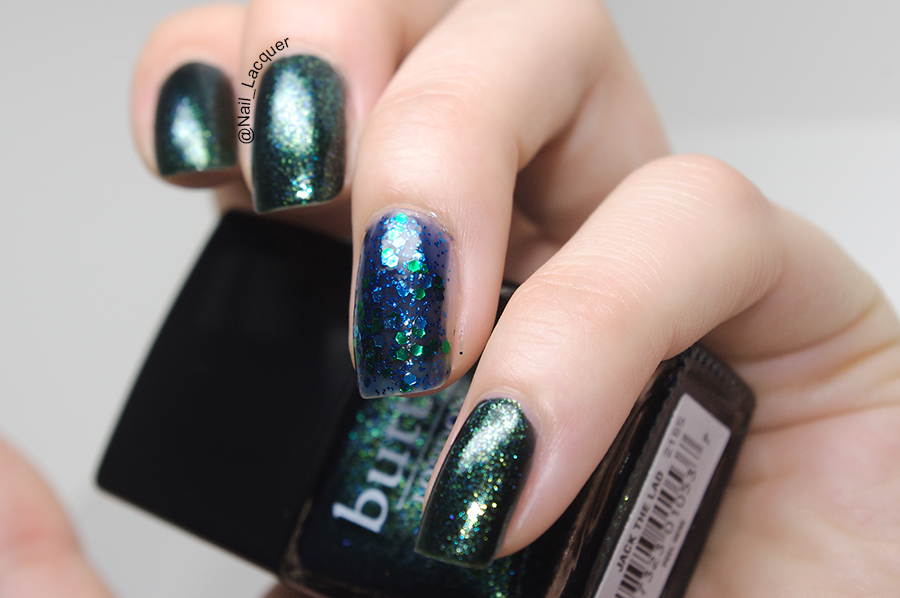 Aaaah these two polishes are just so amazing that I don't have anything else to say. Except thank you Rachael!!!
Anyway other news- Last week I was featured in LOOK magazine. Pretty glad to be there but the manicure they picked is definitely not my personal favorite lol It's the Ciate Sequins manicure I did back in April.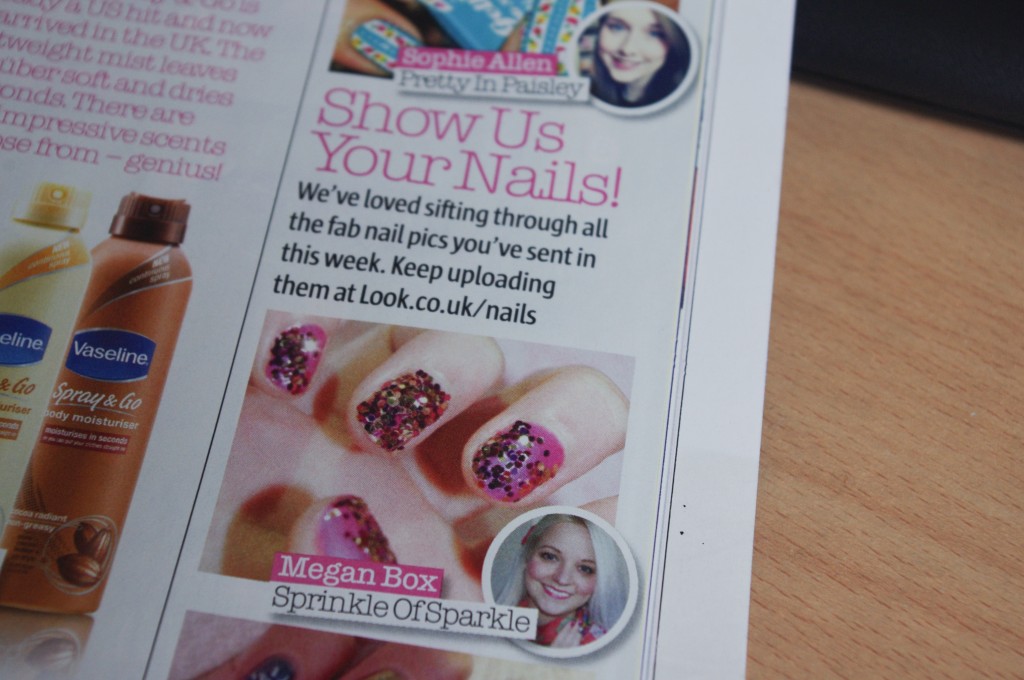 Look Magazine 5th August 2013.
When they contacted me about it (that was probably back in May or so) I told them my real name etc  and my blogging name and as you can see they used my blogging name, the people who know me in real life and not know about my blog must be confused lol. I am probably a bit overprotective, however thinking about how easy it is to steal one's identity and how much (permanent)damage it can do, I just can't justify throwing it out in the public(I do use my real name too, like in my etsy transactions where people give me their real name/address they obviously see my real name and address too). However, with people Googleing everyone's name these days, it's just like no, I don't want some random person who decided to throw my name into Google to find out my location, interests, where I go and what I do etc. I mean it's just insane what kind of information people are willingly giving out through facebook etc these days. And then there are people who collect and record this information (from FB and whatever social profiles) and then SELL it to people who are Googleing your name. For example THIS website http://www.peekyou.com has my (real) name and they also have an address (where I obviously don't live anymore) including the price of the house!, they also claim to have my phone number (I would have to pay to see which phone number they have) and e-mail addresses and my Flikr page that I have deleted since then but where I signed up using my real name… I mean they have EVERYTHING about me and even tough I don't live there and might not use that phone number etc at one time this information was accurate and anyone could of used it against me or still could… I don't know, all I know that it scares me that someone could have my information without me even knowing it.
What do you think about online privacy? Do you think I am being overprotective or reasonable?
Thanks for reading and have a good one!