Hello and happy October, autumn is full on and I am celebrating this month with indie polishes, yes the whole month you will see only indie nail polish swatches in this blog- with and without nail art. I have few indies from USA and Australia, however most importantly I have LOTS and LOTS of indies from our lovely UK. Without further ado let me present you Hairy Legs London Tainted Love swatches.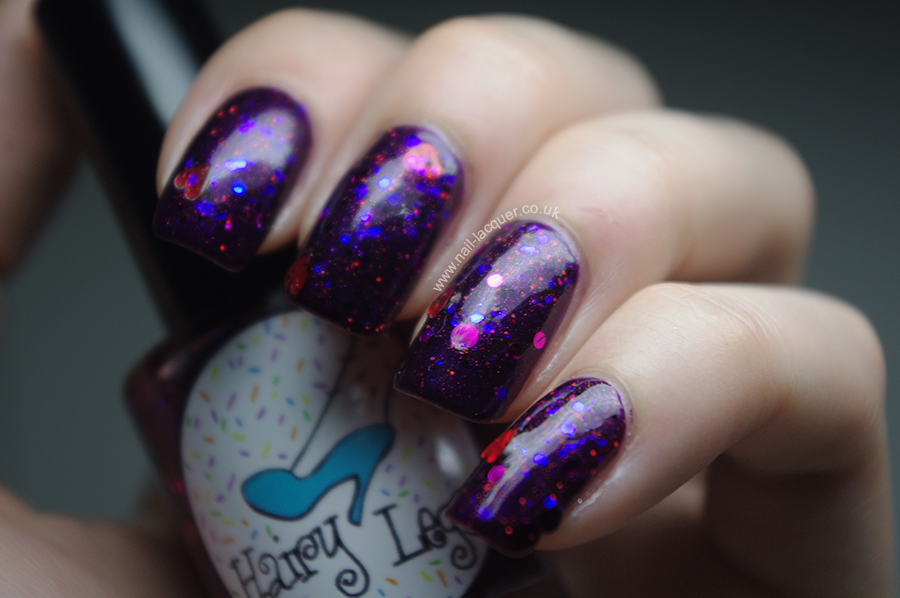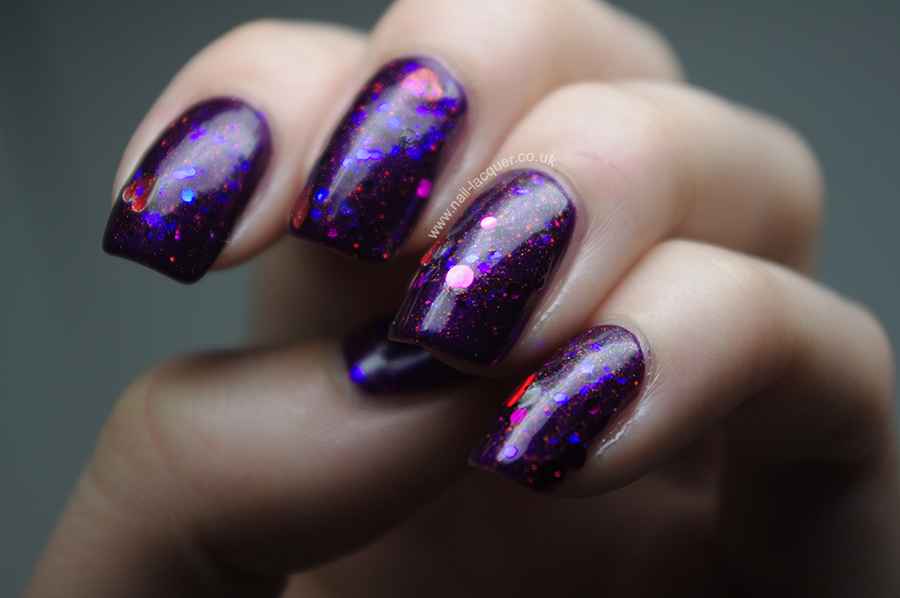 Hairy Legs London is, as the name indicates, UK/London based indie polish maker. I actually ordered another polish and got Tainted Love as a gift and ended up loving it so much that I decided to give it the honor to open up my Indie Polish Month :) Tainted Love is a gorgeous mixture of magical color-shift pigment, iridescent purple glitters, metallic fuchsia glitter dots, red holographic glitter, red holographic hearts, black glitter and tiny black bar glitter. It is tinted slightly purple and therefore I decided to match it up with a purple base color- Essie Sexy Divide.
Sexy Divide is a gorgeous dark purple with shimmery finish, in the bottle there is actually some orange duo chrome effect, however it doesn't transfer to the nail. I applied two coats of the polish and achieved the perfect opaqueness. I then added just one coat of Tainted Love and hand placed the holographic hearts as they needed a bit of fishing, which is normal with larger glitter.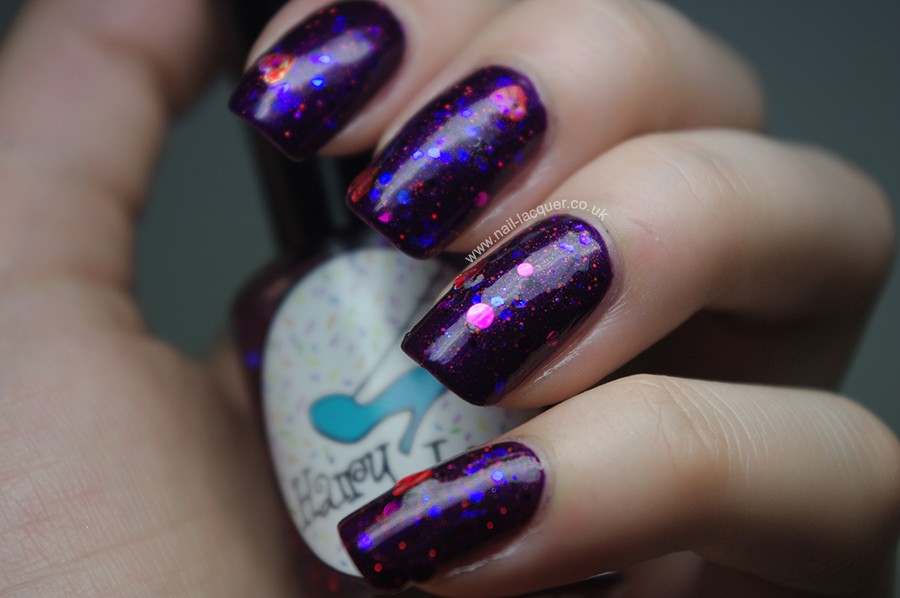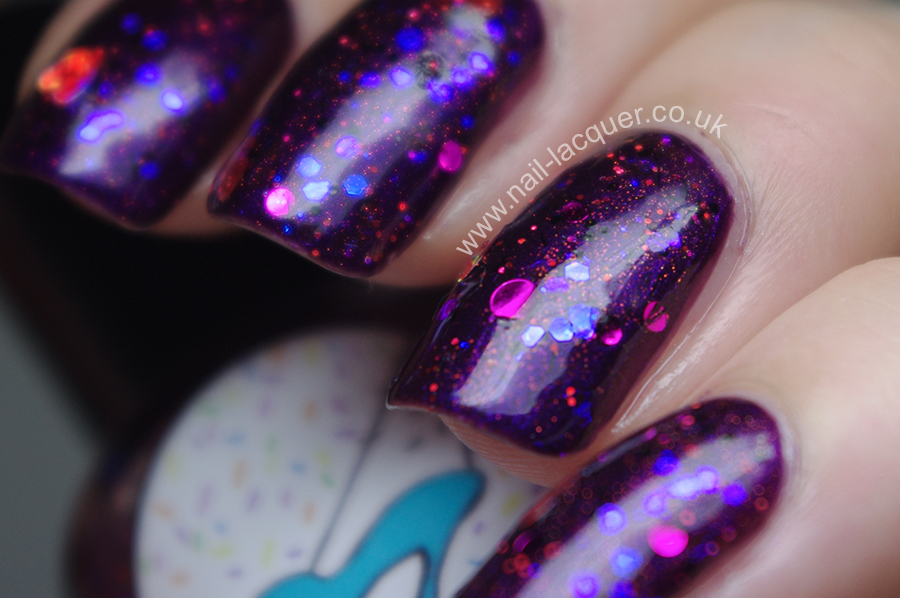 I am feeling extremely lucky to be the owner of this beauty as Tainted Love is limited edition and there are only 2 left in the shop- the color shifting pigment has been discontinued and therefore this polish will never be made again… which is sad because the polish is amazing and the colors are just gorgeous, I love it!!!
Thanks for reading and I hope that you all are as excited as me about the Indie Polish Month! :D
P.S. Sorry about the paper cut on my ring finger, that's the hardship of student life :(