Hey there again. I made a holographic gradient tutorial for some lovely ladies from a nail related Facebook group a few days ago and I thought I share it with my blog readers too.
For the base I used Nail Envy and Claire's Cosmetics base coat. As of polishes I used Color Club Miss Bliss, Eternal Beauty and Over The Moon. Check out the video below to see how I turned these three polishes into gradient using just a make up sponge.
Pretty easy, right!?! Holo polish lover or not (yet), Color Club holos are a must have!!! I got mine for about £6.50 per bottle from The Nail & Beauty Link. It's a fabulous and dangerous website that offers Zoyas, Color Club, OPI and other awesome brands for a great price.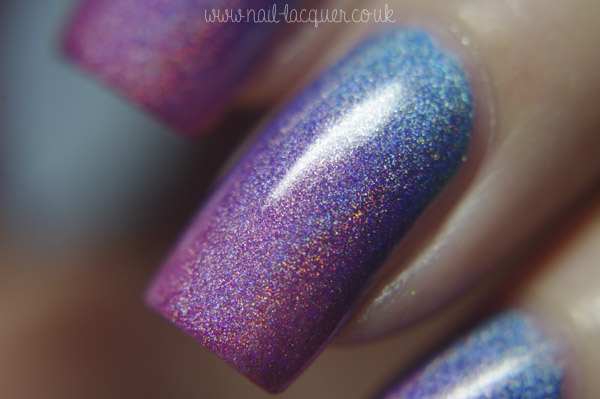 Hope you enjoyed the tutorial and thanks for reading!!! xoxox