Hello and HAPPY HALLOWEEN!!! I can't believe that the last day of October, the scariest day of the year, is here. It's been a great month full of UK Indie polishes. As the month is not over just jet, I have one more to show you. Without further ado, here are Tara's Talons Show Me The Stars swatches.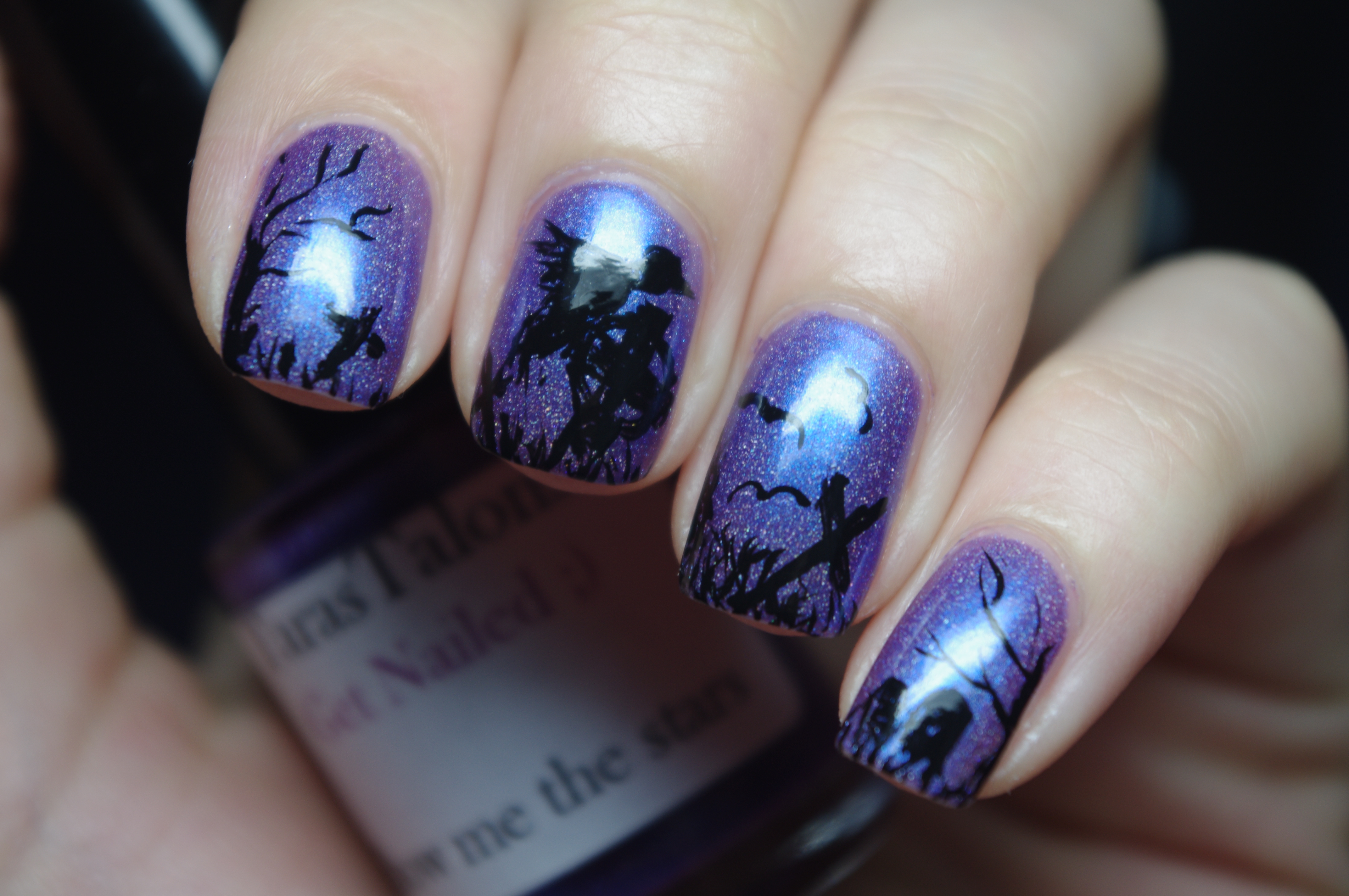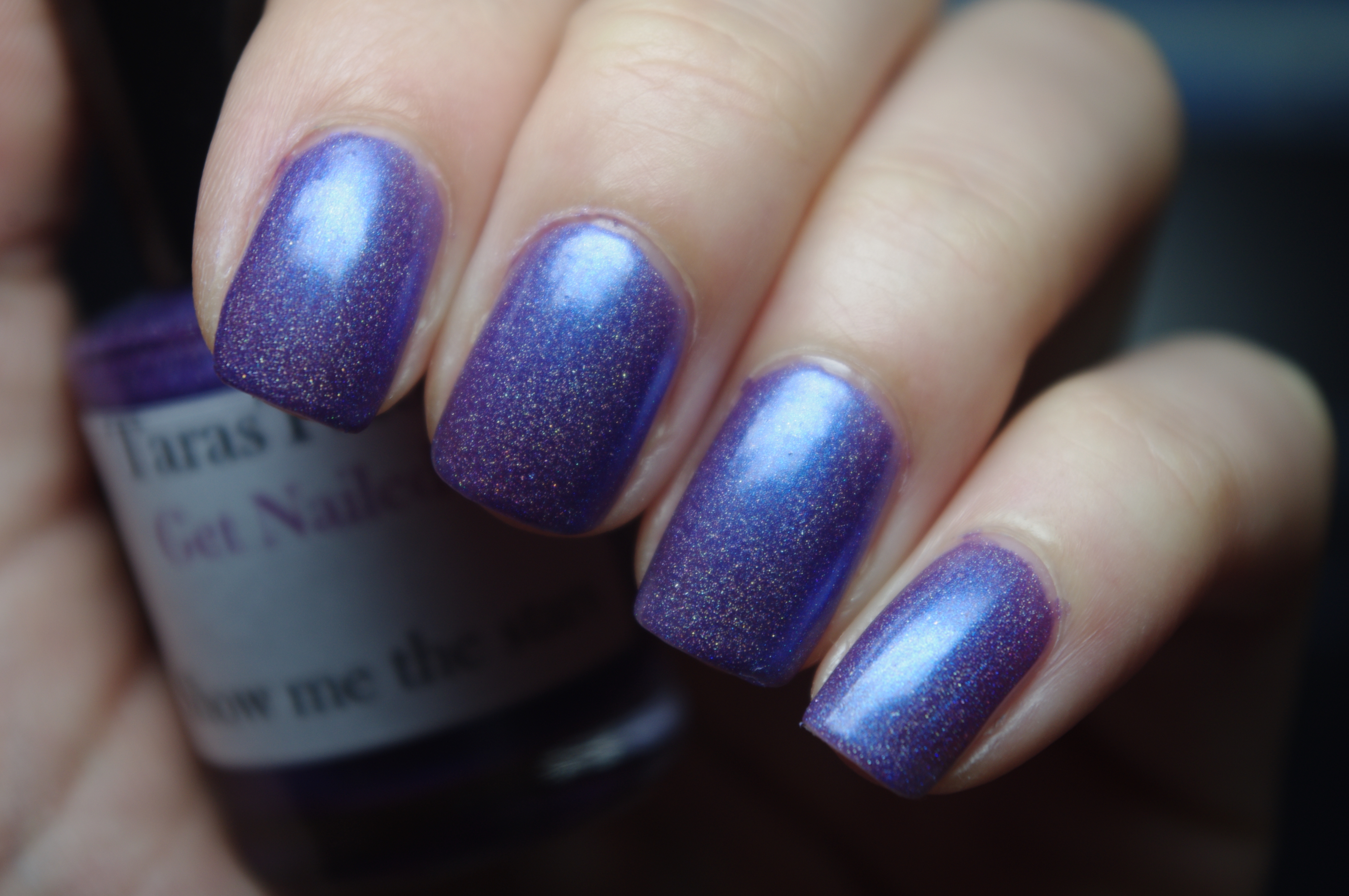 Tara's Talons Show Me The Stars is a gorgeous purple holographic polish with blue shimmer. I have seen many holos in my time but I have never seen one with shimmer. It's so beautiful and unique at the same time. The weather has been lovely and sunny here in Newcastle today and I managed to capture few photos in natural light.
Isn't the shimmer/holo mix just awesome!?! It being the 31st I had to add some mandatory Halloween nail art. I lacked of ideas and settled with a simple black graveyard design. It was really easy do do, I used black acrylic paint and a small brush. Topped it all up with Color Club Fast Dry nail polish as usual :)
We have also found the winners of UK Indie Month giveaway. Congratulations Amelia and Claire!!! (check your emails). Thank you all for participating, it's been a blast.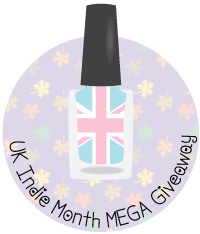 I hope you all have been enjoying the UK Indie Month and the mad amount of swatches I have been showing you in the past 31 days. I still have some UK and non UK indies left but they will be waiting for the next time :) Thank you all xoxox