Hi there and happy Sunday! The past three weeks have gone -Uh Oh so quick!- and I'm back at uni tomorrow. I was hoping to be able to do more nail art related stuff during my time off, it seems like I have been purchasing more polishes than actually wearing. I have so many polishes I want to show you, but here I am, stuck with the same holos I showed you the other day :P Anyway, I tried to do holographic water marble inspired by Kimberleykitty.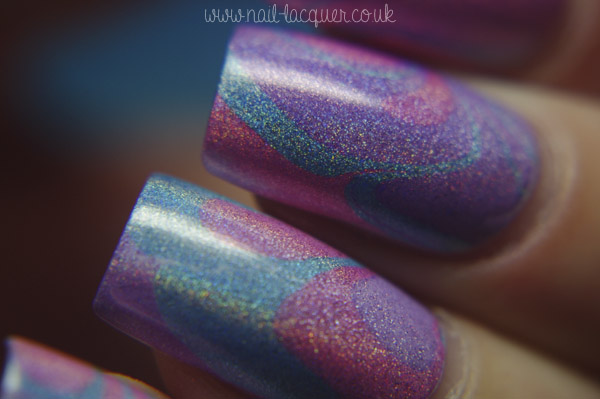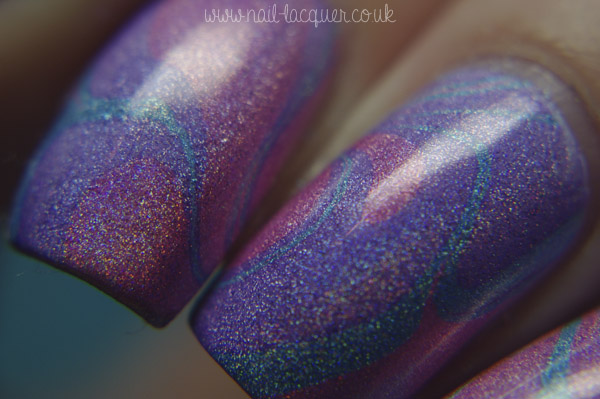 I used Nail Envy and OPI Alpine Snow as a base. Alpine Snow is a simple white polish, almost opaque in one coat, the formula is better than Sinful Colors Snow Me White and the application was a pleasure.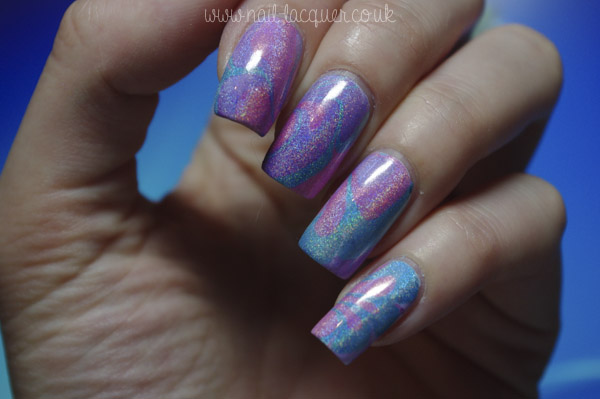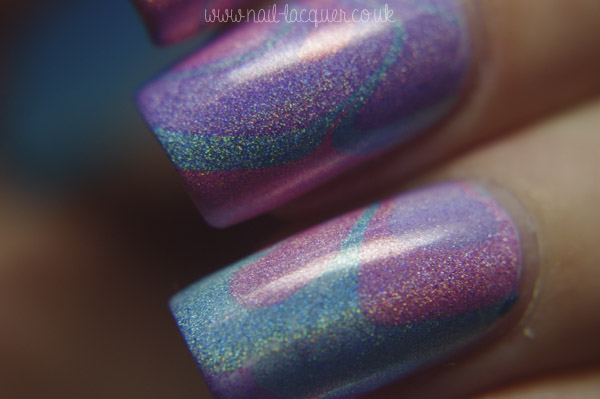 For the water marble I used Color Club Miss Bliss, Eternal Beauty and Over The Moon. I purchased these from The Nail & Beauty Link. I also used room temperature water and a cocktail stick- it's a bit longer than the usual toothpick- not that it matters much lol.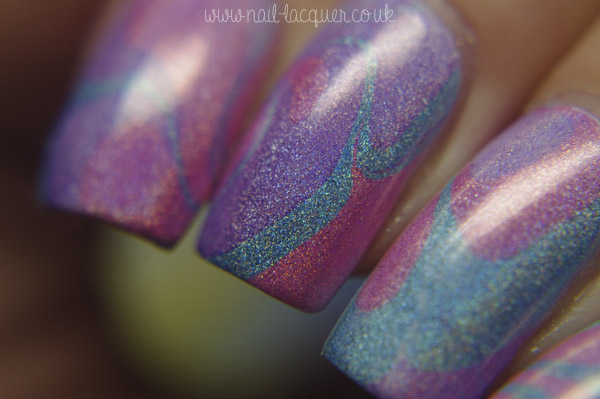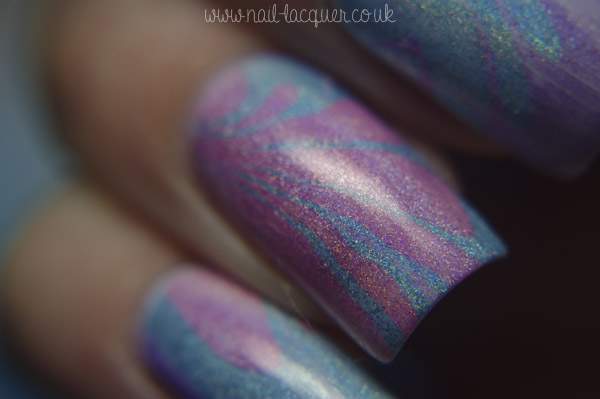 After the messy marble was done I applied one coat of Gelous, you gotta watch out with this one as it tends to drag colours sometimes (probably because it's designed as a base coat). I also added one coat of Poshe top coat for a nice glossy finish.
I am slightly disappointed that my camera can't pick up all the holographic gorgeousness but I hope this post gave you an idea how fabulous holographic water marble would look. In addition, here is a crappy phone photo that kinda shows the true glory.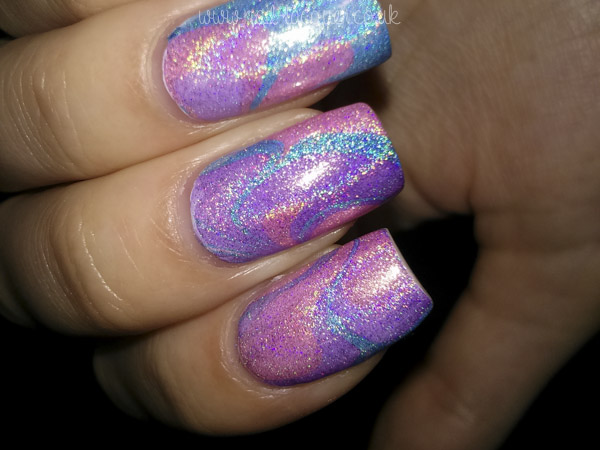 Thanks for reading and have a lovely Sunday!