Hello! Tonight I created a Indian nail art look using the help of two nail polishes, a stamping plate and dotting tools.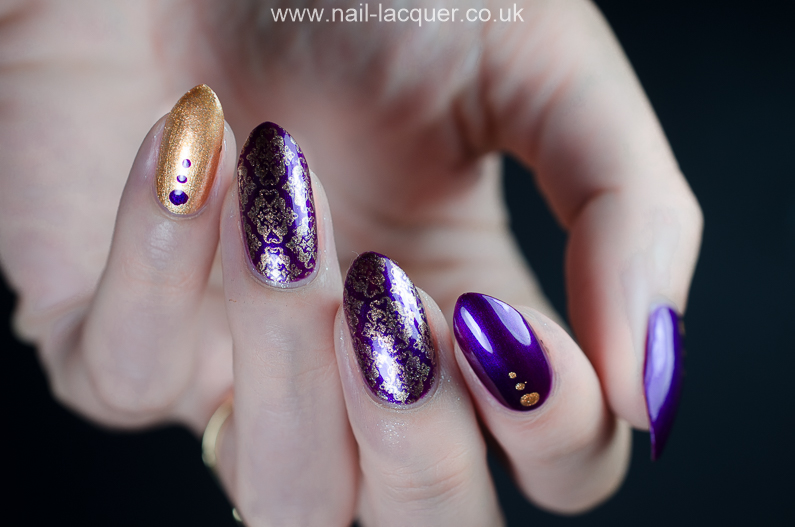 I created this look using my two latest bargain finds from TK Maxx. Butter London nail polishes in 'HRH' and 'Marbs'. I paid £3.99 for each of them which is rather cheap compared to the usual £12 at Boots.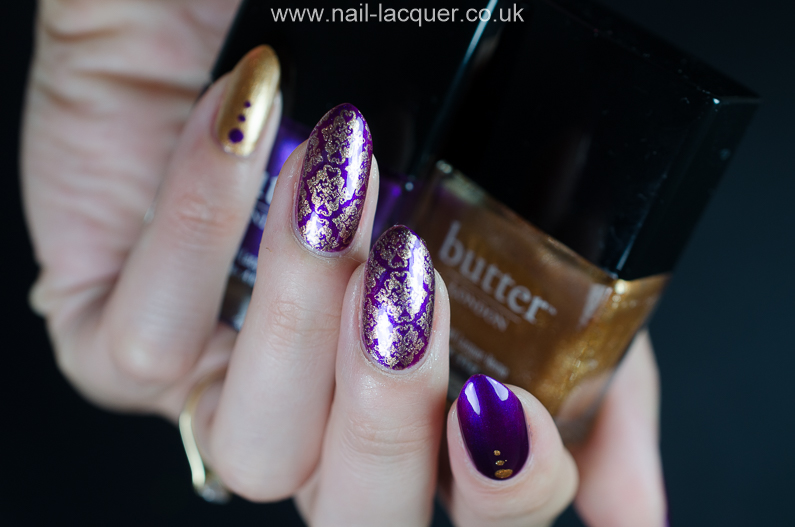 The colors are from kinda old collections.
'Marbs' is from the Summer 2013 collection. I have been after a vibrant yellow gold polish for a while  now and it seemed just perfect. It being opaque with just one coat and a perfect stamping polish ensured me that I had made the right decision to get it.
I was not able to find what collection 'HRH' is from but some of the posts containing it go back to 2009 which indicates that it is old.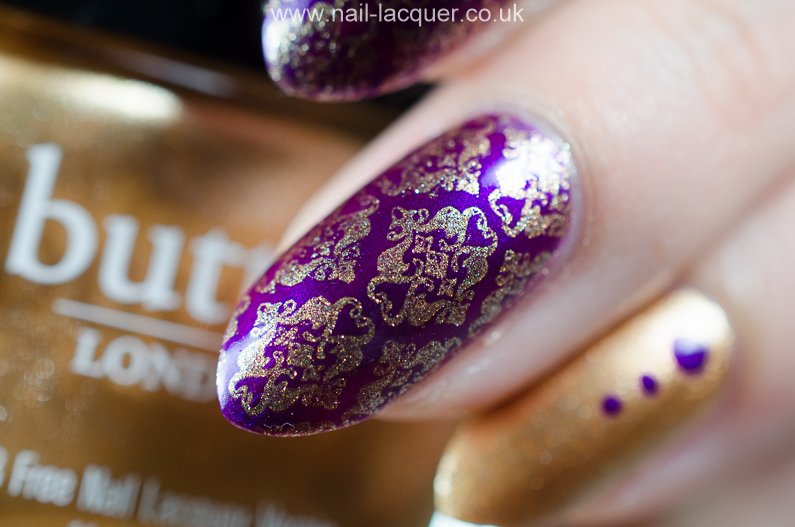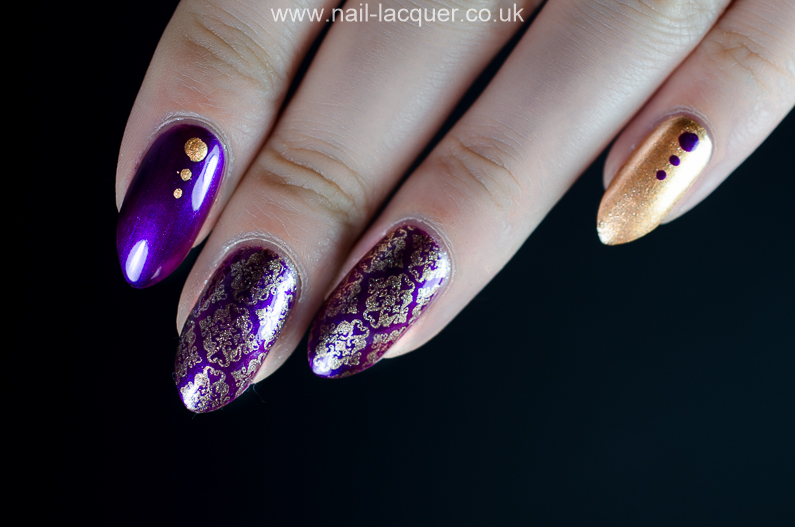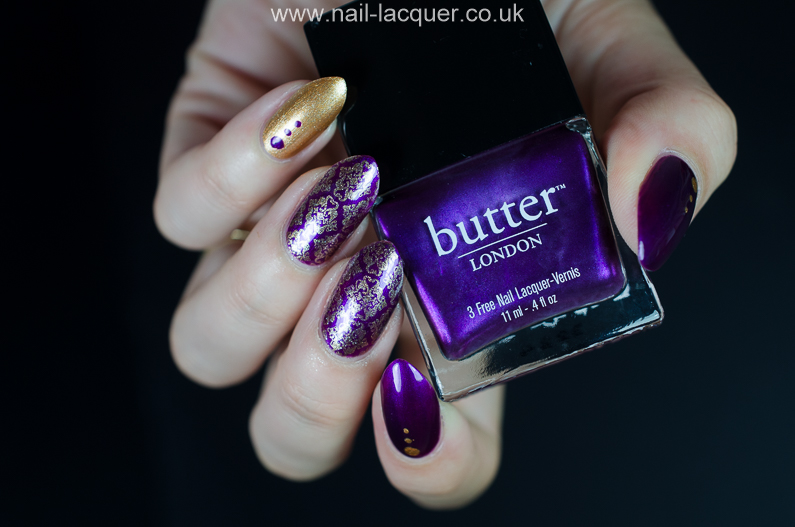 Watch this tutorial to see how I created the look.
Thanks for reading!