Hi friends,
As you all know, I have never been a big fan of water marble. You can see my first lame try at water marble in my 31 Day Challenge post. However, I started to like the style when I found out about the great dry water marble technique. Despite the fun with dry water marble, I was bored last night and decided to have another go at the usual wet water marble… and after many, many messy tries I finally succeeded.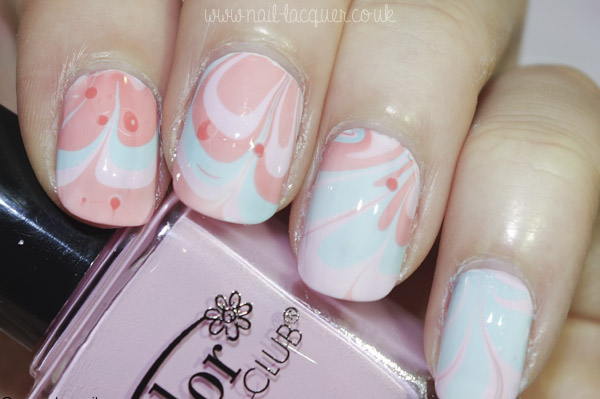 Color Club Evolution/ Color Club In Theory/ Color Club Endless with Sinful Colors Snow Me White as a base.
I really loved the results of these beautiful pastel marbles but wanted to move on to a bit brighter colors and created this beautiful bright look.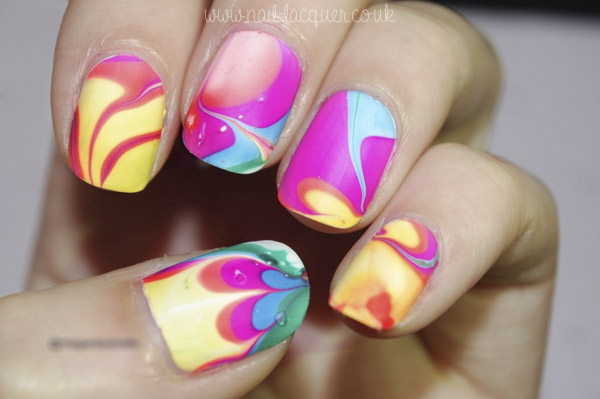 Color Club Almost Famous/ Color Club Wham! Pow!/ Color Club Warhol/ Color Club Bright Night/ Color Club Abyss and Sinful Colors Snow Me White as a base and Rimmel Pro Matte Finish as a top.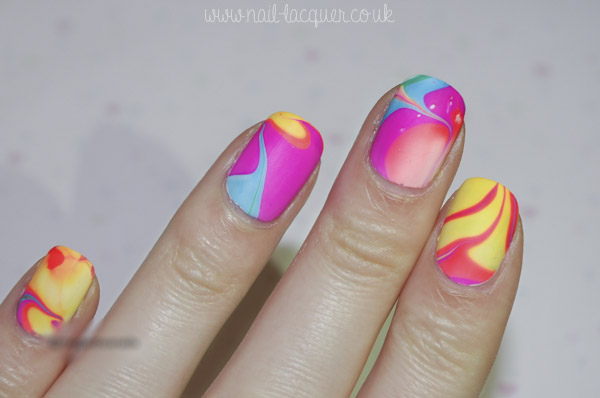 The two lessons I have learned today (well yesterday tbh) are that 1. Keep trying and you will succeed 2. Color Club is the best for water marble!
What is your favourite polish for water marble?
Thanks for reading and have a good one :))