Hi! We are another day closer to the end of UK Indie Month and I have another gorgeous and very colorful UK indie nail polish to show you. It's Indy's Indies Balloon House. Not to bore you with swatches I am presenting it with Disney nail art.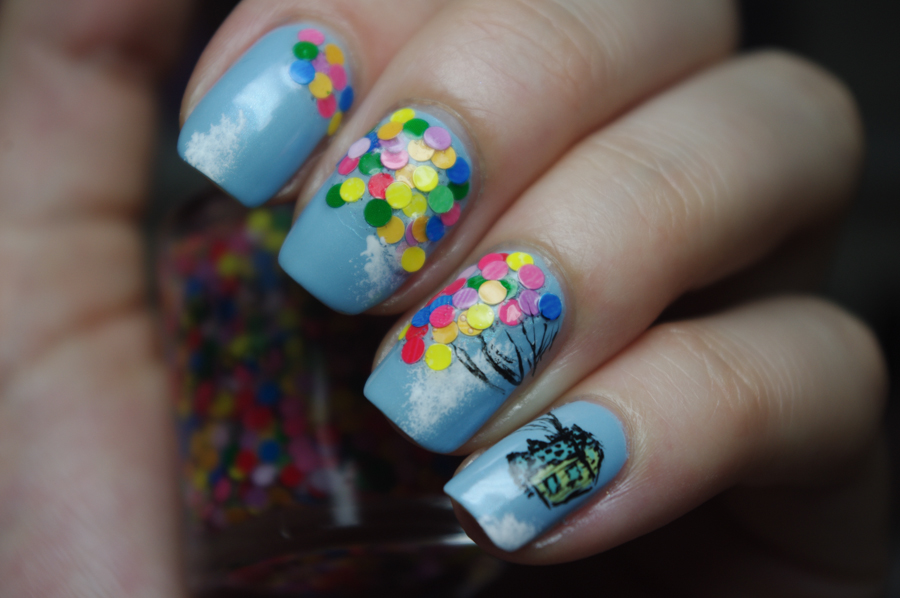 Indy's Indies Balloon House is a mixture of all-colors-possible circle glitter on a clear base. It is inspired by the Disney movie UP! and so is my nail art :P I tried to recreate the most know image of the movie- a house carried high up in the sky by a bunch of balloons.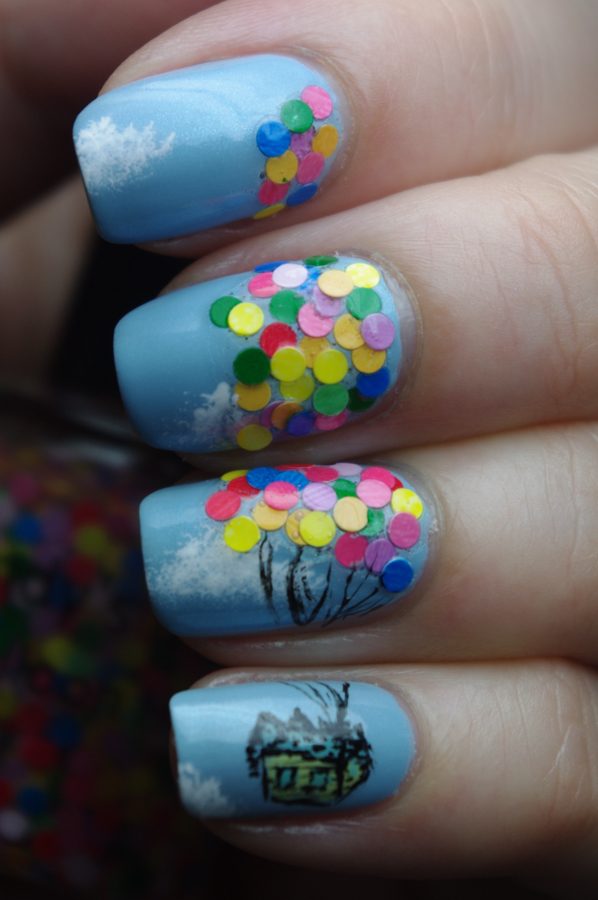 As a base I used 2 coats of Essie Sweet Talker, a lovely sky blue shimmer. I then applied the clouds with white acrylic paint and a tiny make up sponge. Next I applied the Balloon House glitter, it was super easy to do as the polish is literally FULL of colorful circles and it was no problem to fish out any particular color.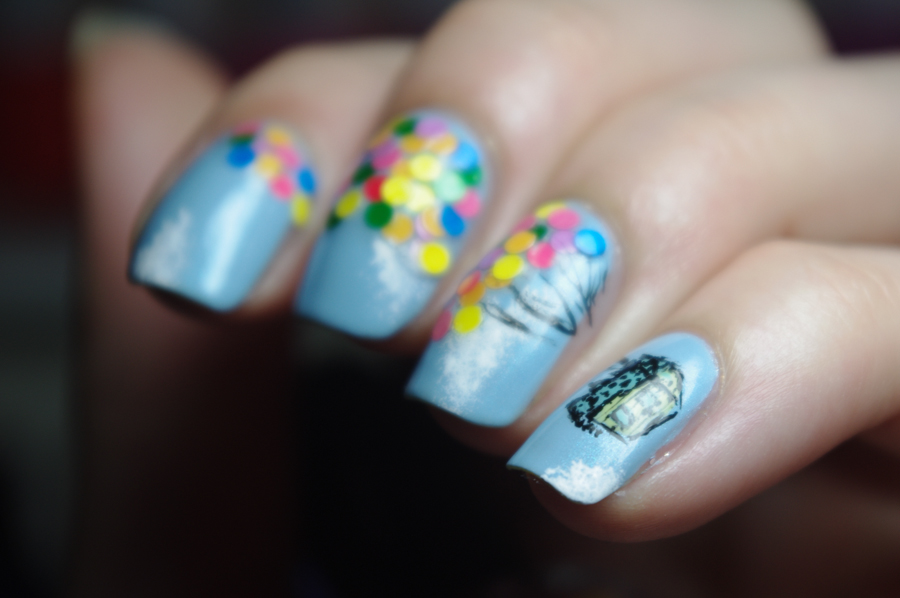 Lastly I drew the tiny house using black acrylic paint, Sally Hansen Yellow Kitty and Essie Where's My Chauffeur? I topped it all up with Color Club Fast dry nail polish.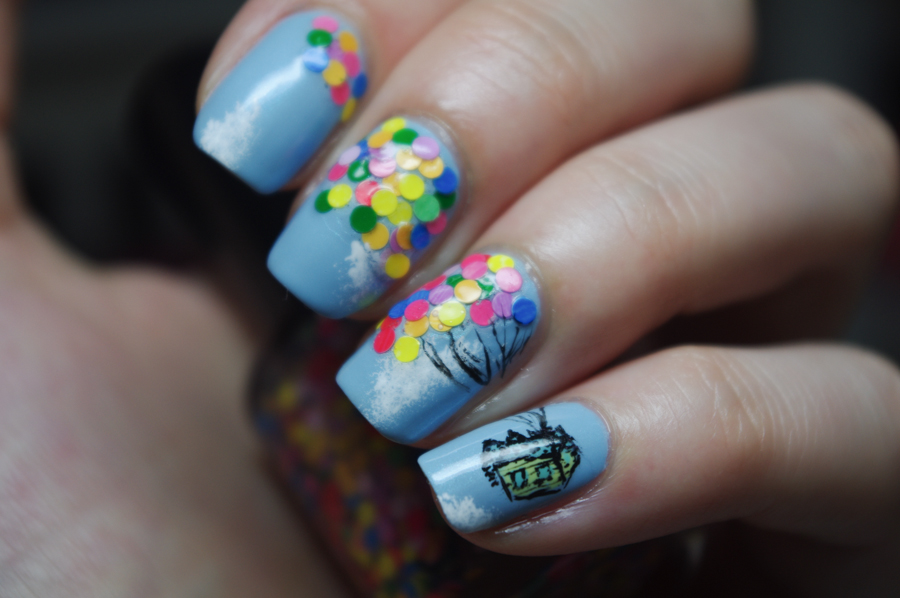 Let me know if you have seen the movie UP! and what do you think of the cool Balloon House nail polish- I think it's definately one of a kind eye catcher! xxx