Hello and happy Thursday! Today I have another Jessica post for you, this time I am showing you Jessica Phenom Ocean Glow Collection.
*PRESS SAMPLE
Jessica Phenom Ocean Glow Collection review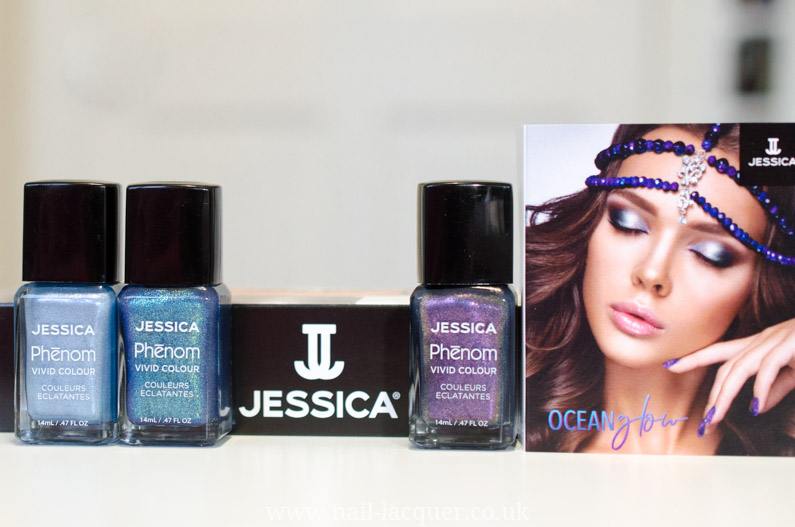 Ocean Glow collection consists of three Phenom range polishes. All three have a variation of blue for the base and are full of shimmery shine.
Firstly, formula wise the polishes are on the sheer side. However, I think that this is necessary to achieve the slightly icy ocean look.
Nevertheless, they all look gorgeous, even with having to apply three coats. On contrary, I was a little surprised about the need for so many coats. Usually Phenom polishes are very opaque.
Colour wise my favourite of the three is Purple Urchin. In addition to the dark deep ocean blue base, it is full of pink/lilac/gold shimmer which makes it 'pop'.
My least favourite is Sea Star, I think the pale blue just doesn't look good with my skin tone.
Blue Nauticals however was definitely complimenting my skin tone and looked so beautiful!
Purple Urchin
Sea Star
Blue Nauticals
Ocean Glow collection is available on the website here.
If you have enjoyed my Jessica swatches, check out more here.
Thanks for reading xxx