Hello and happy Monday, didn't the weekend just go super quick!?! I know mine did, probably as I was having a lot of fun :P We went to the cinema to see the latest Jackass movie and it was hilarious, only if you appreciate these kind of jokes tho lol. Last night I had some time to do my nails and after posting the photos I was asked to do a tutorial, which I obviously did ;)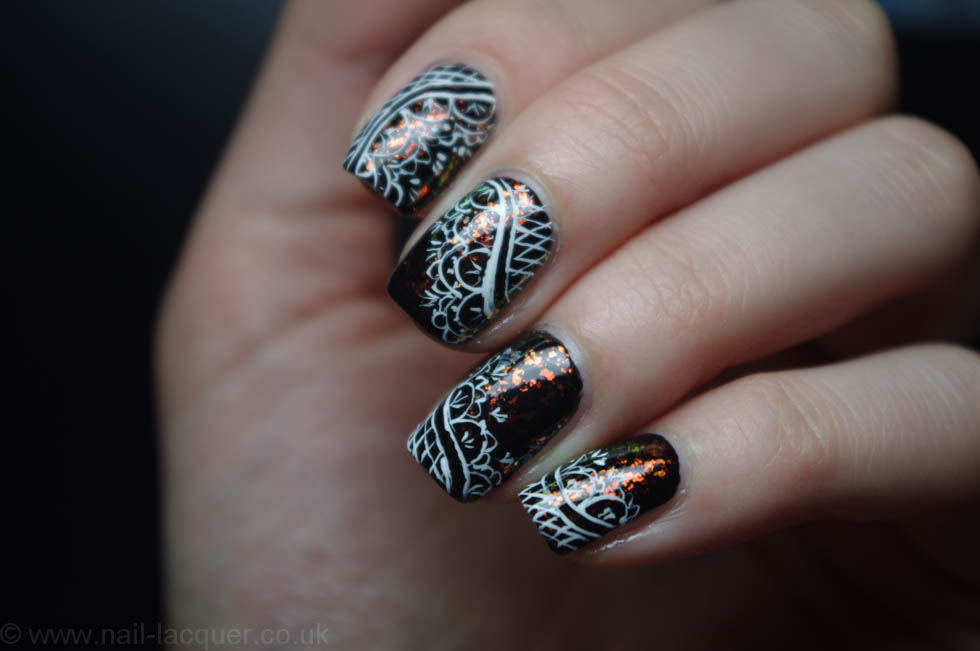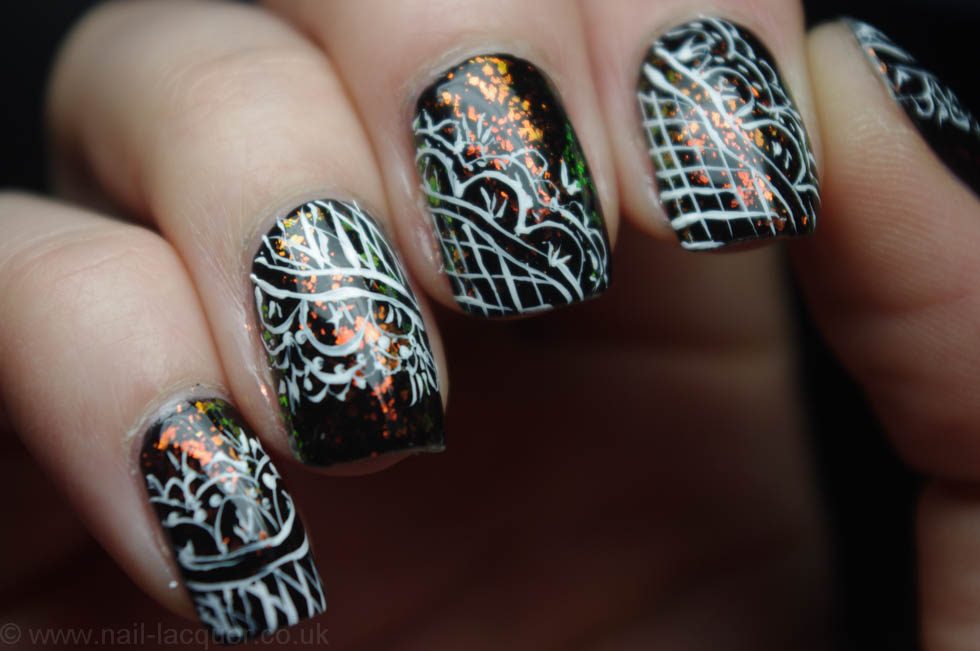 I was lucky enough to get hold of the latest Glamour magazine which came with an amazing Kate Spade black nail polish. I love it and it is opaque with only one coat, amazing!!! Totally worth the £2 I spent on the magazine. There was also a Body Shop voucher worth £3 included so I'm talking about the deal of the month here :P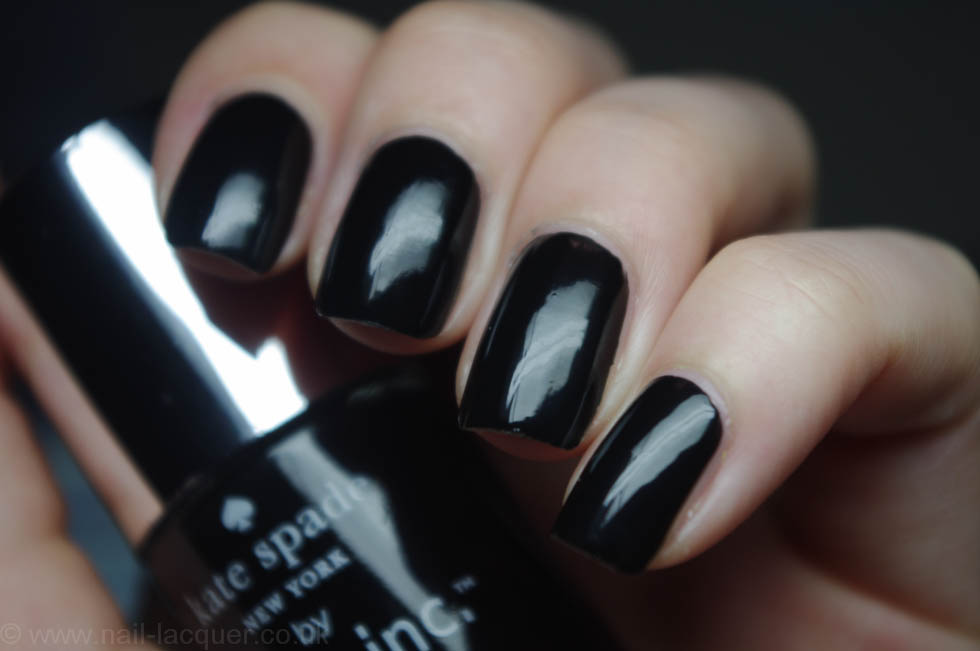 I didn't have time to put together a proper picture tutorial this time so I decided to film myself which is way quicker :) In the video I have already painted the base with one coat of black (as the above photo) and one coat of Andrea Fulerton Gemstone overcoat. I am using my pre-cut small nail art brush and white acrylic paint. Here's the video- enjoy!!!
Pretty simple, isn't it? After I finished the lace pattern I added one coat of Gelous and one coat of Color Club Fast dry nail polish. As you can see I used the same technique for each finger but made the pattern to look slightly different each time.
It was harder to do my right hand (with my left) but I managed okay I think as I have been practising a lot :D Occasionally my left hand still gets quite shaky, not sure why :P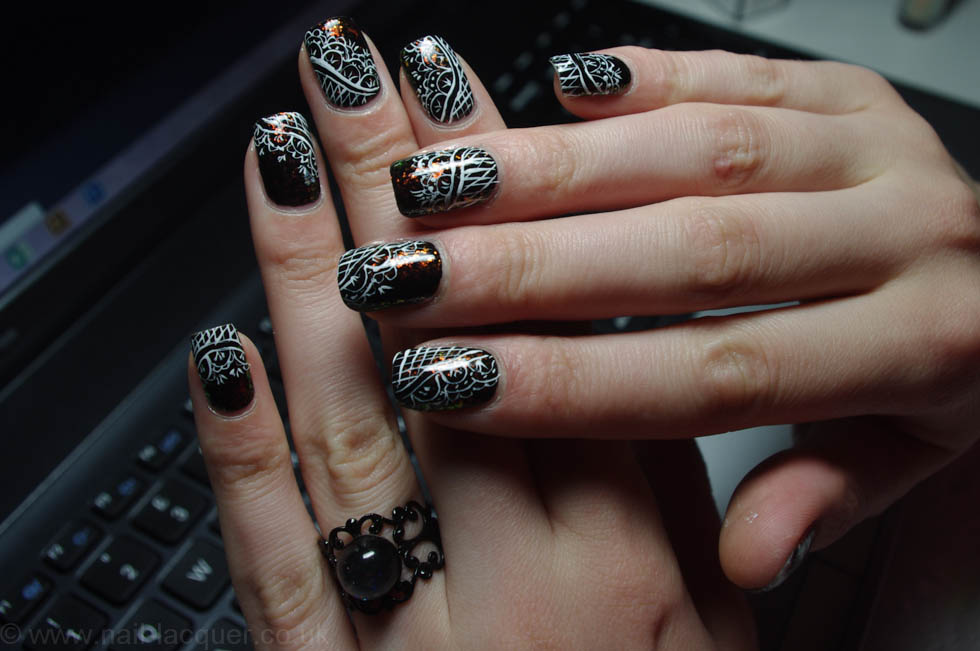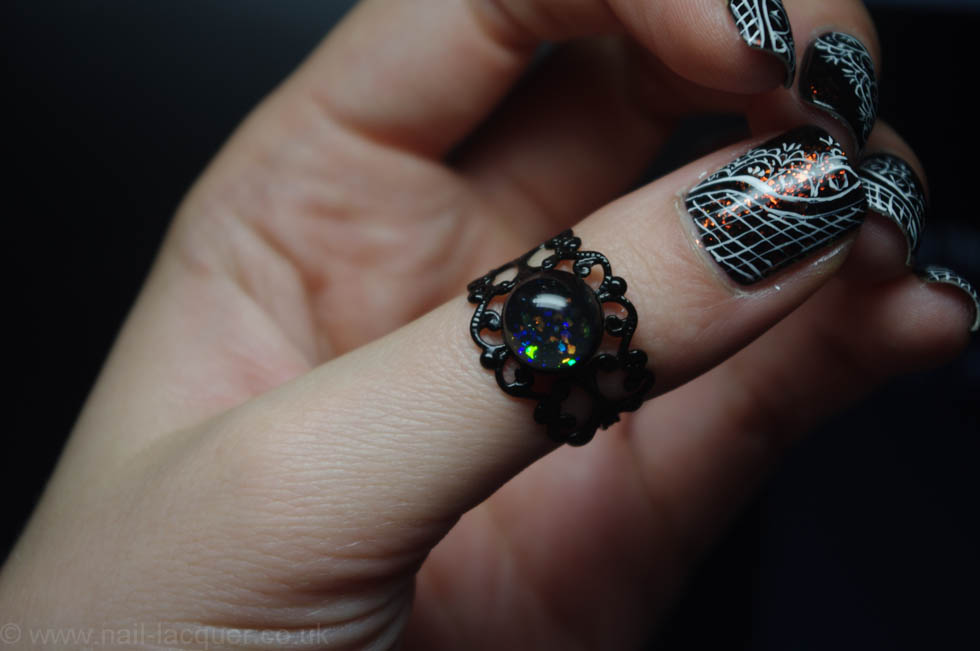 I was inspired by this beautiful lace ring by Cambridge nails which I bought last week. It is handmade by her and it has nail polish inside, just a perfect ring for a nail polish lover like me!
Thanks for reading, I hope you enjoyed my lace nails video tutorial. Now have an awesome week!!!