Hello! Huh this has been a busy week for me… it's busy but I have loved every second of it! I also love doing my nails which I always manage to squeeze in my busy schedule. Things are different with taking photos and writing up the posts as it seems that these tasks are left at the end of my to-do-list these days :( Anyway, earlier this week I wore LeChat Skies the Limit gel polish which is a very fun thermal gel polish.
LeChat Skies the Limit
Skies the Limit is a thermal gel polish with creme finish. It's light blue when cold and turns mint green when it's warm. The formula was very thick and opaque. Maybe not the best to apply but I managed quite well.  On the swatches I'm wearing two coats of gel.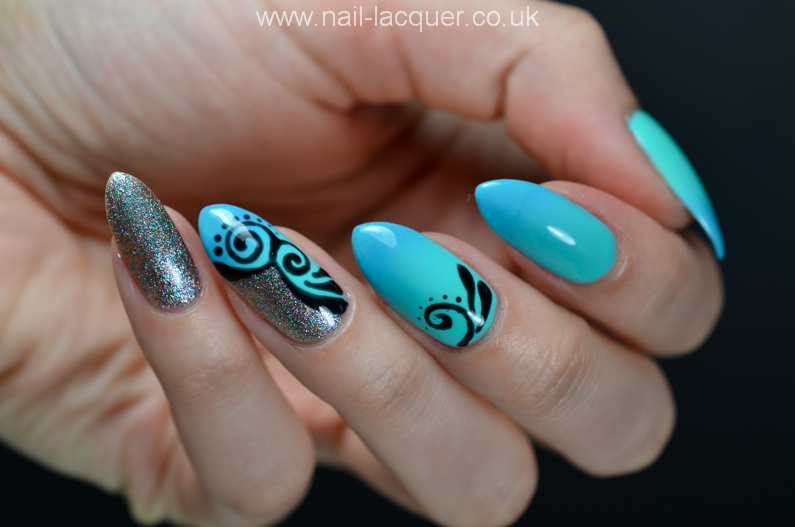 On my pinkie and quarter of the ring finger I am wearing GlamLac Merry Dancers which is a gorgeous multicoloured glitter polish. The nail art was drawn with GlamLac Black gel polish.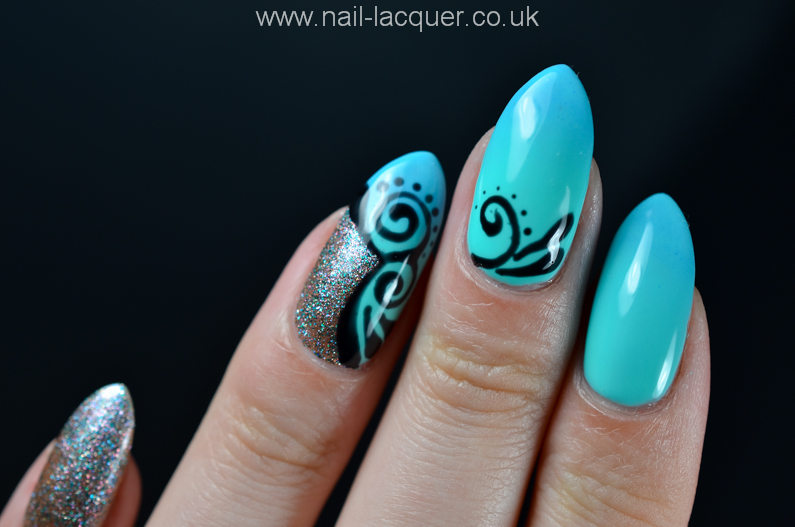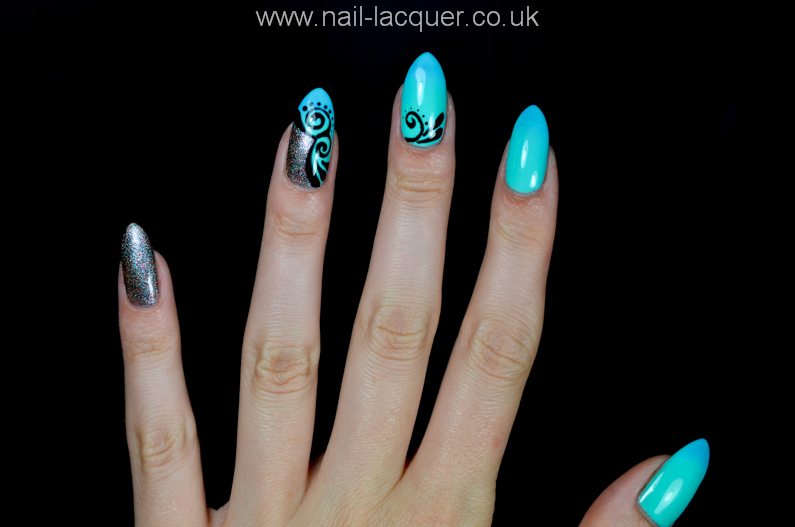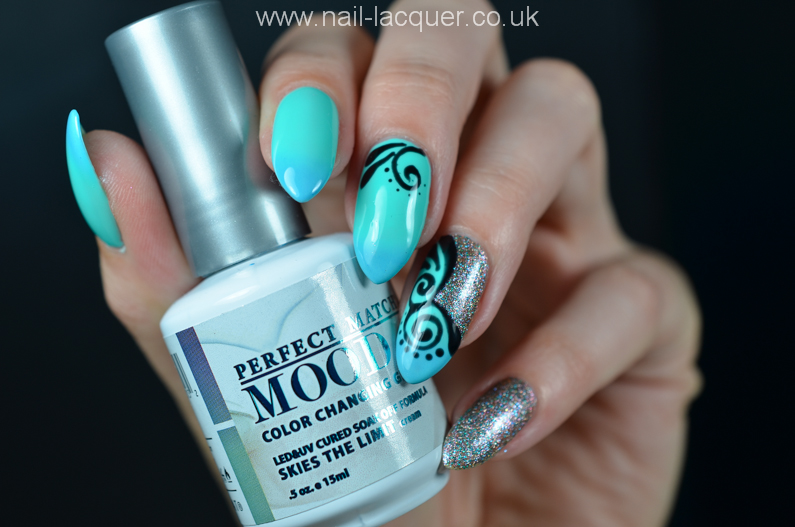 Overall I found LeChat Skies the Limit to be a gorgeous and super sensitive thermal polish.