Hello, Friday again and such a beautiful weather. I almost feel guilty for sitting inside and doing my nails instead of going out to enjoy the warmness. I recently joined the She Who Does Nail Art Challenges group in facebook and the firs challenge I'm a part of is sweets. I really love sweets to the point I am addicted to them and trust me, it's not doing any favors to my weight. Anyway, I decided to go with some traditional chocolates we see in every chocolate box. Here they are: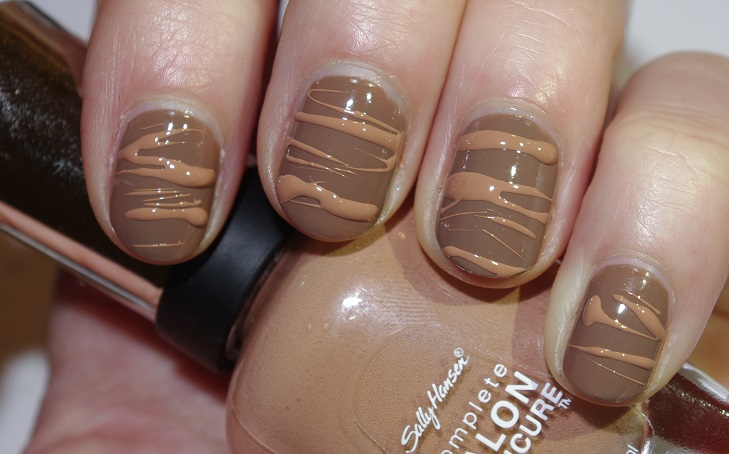 For the chocolate color I mixed up drops of red, yellow and blue polish. I also added a bit of the Sally Hansen Terracotta I used for sugar spun pattern. I am pretty satisfied with the lovely milk chocolate result as it was my first time to mix polishes.
Thanks for reading and have a beautiful weekend!