Hello loves! My Indie Month continues with Lilypad Lacquer In Pink We Trust swatches. If you have been following my blog for a while now you probably know that I love pink- baby pink, fuchsia pink, bright pink- ALL KINDS OF PINK! However, bright pink is especially close to my heart and it is easy to say that In Pink We Trust is the brightest pink in my whole collection!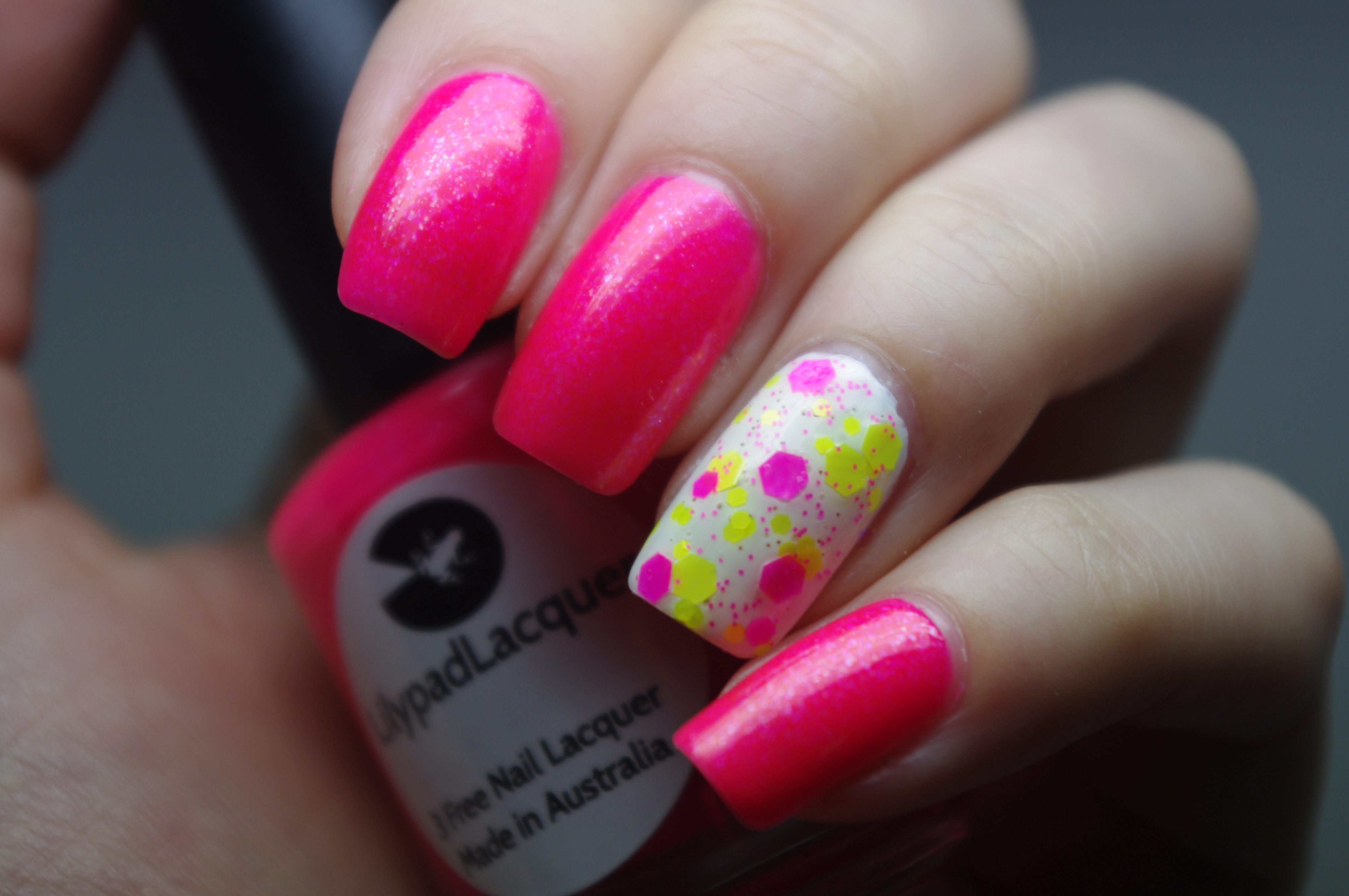 For those who haven't heard about Lilypad Lacquer it's an Australian indie polish maker. In Pink We Trust is exclusively made for Sally Magpies and is therefore pretty rare so grab it while you can!
In Pink We Trust is, as mentioned above, a super bright pink polish with tiny blueish flakes. I actually would love the polish even without the flakes, it's just so bright and beautiful and unique. On the photos I am wearing 2 coats of polish, as you can see there is some visible nail line but I don't mind. I am actually curious how this polish would look on top of white base… probably even brighter.
On my accent nail I am wearing two coats of Sinful Colors Snow Me White and one coat of yet unnamed glitter topper that I will be releasing later this month in my Etsy shop ;) It is a mixture of bright pink and yellow hexes in different sizes on a clear base.
Thanks for reading, I hope you enjoyed my super bright manicure, it definitely brightened my day up! :)