Hello! Today I am showing you Little Ondine nail polish swatches. Little Ondine is a new UK natural nail polish brand that comes with a peel off formula.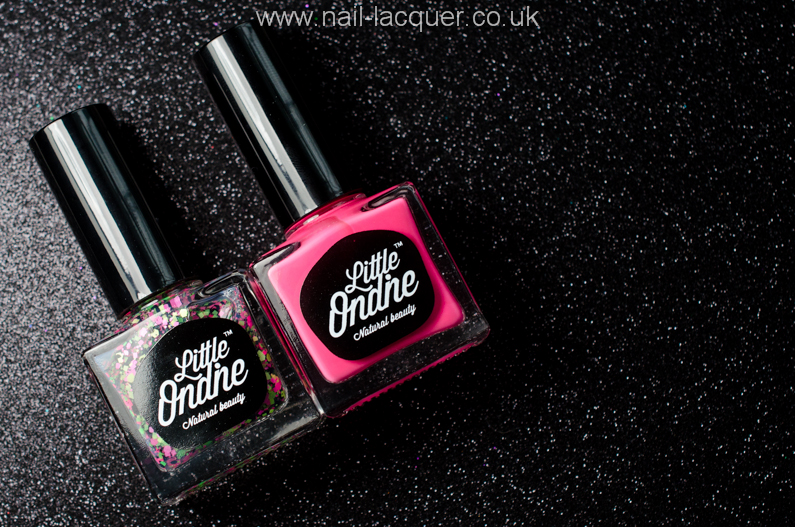 Little Ondine Bang Bang
Bang Bang is a neon pink polish with creme semi matte finish. On the swatches I am wearing two coats of polish without base and top coat. The polish applied very nicely and dried extremely fast into a semi matte finish. Another thing I loved about this polish was the nice flat round brush, superb!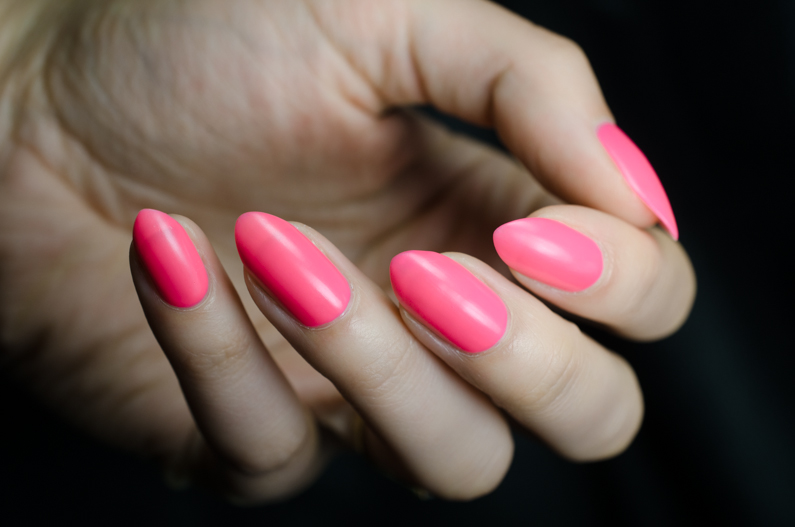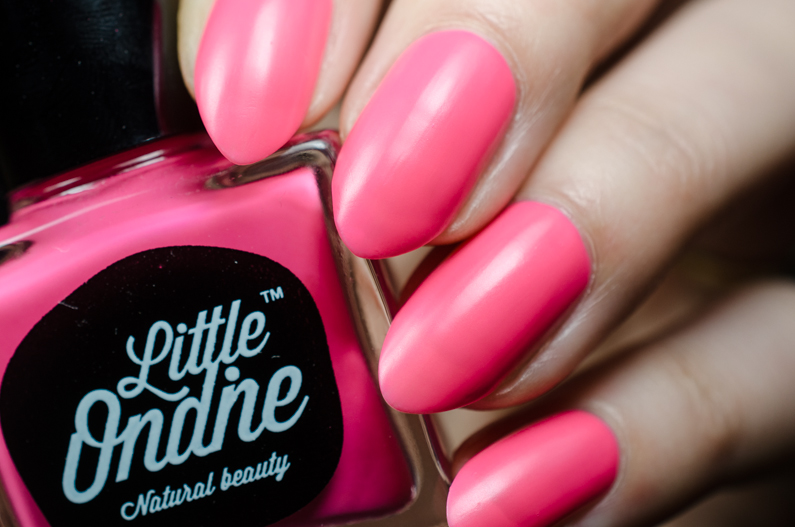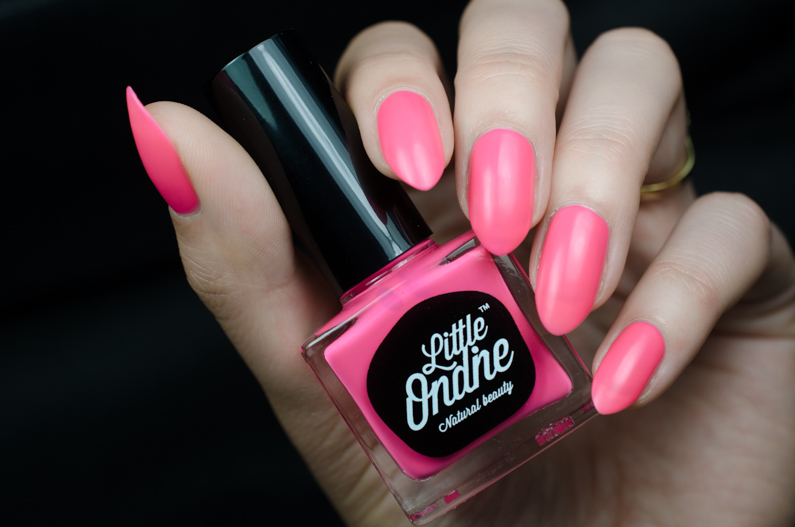 Little Ondine Hip Hop
Hip Hop is a gliter topper full of matte lime green, pink and black glitter. On the swatches I am wearing one coat on top of Bang Bang with no top coat. Again, great formula to apply but seemed a bit gooey compared to average nail polish. Glitter took a bit fishing but nothing major. It dried very fast into a lush glossy finish.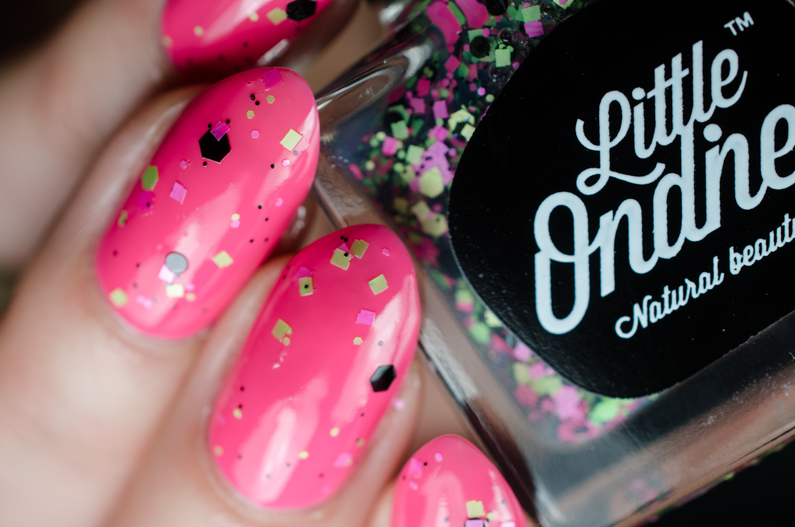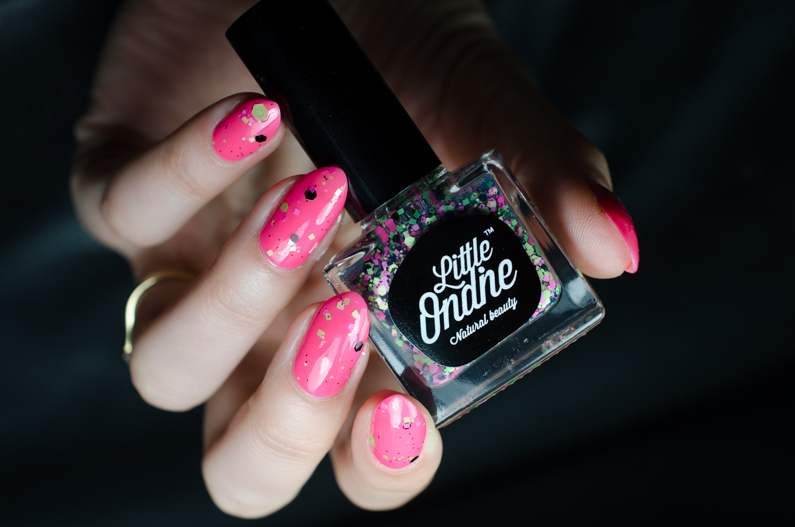 Overall I am very impressed with Little Ondine nail polish. The formulas are fab, so are the brushes and there is no nasty smells. No smell at all! In addition, they are vegan friendly and made of toxin free ingredients.
You can purchase Little Ondine nail polish here. You can also buy smaller twin colour combos here. Prices vary from £8.30 – £13.00.
*PRESS SAMPLE