Hello and happy Wednesday! Another week is flying pass and Christmas is getting closer and closer. After this manicure I will jump into the Christmas bandwagon and start making more winter and Christmas themed nail art. But for now, here are my Magic Goose Fisherman's Catch swatches :)
After taking a good look at my nail polish collection I noticed that there is a lack of blue polishes. You all know how much I loved the blueish green polish Medusa by Magic Goose and I remembered that she released a collection called Scottish which included a great choice of blue shimmers.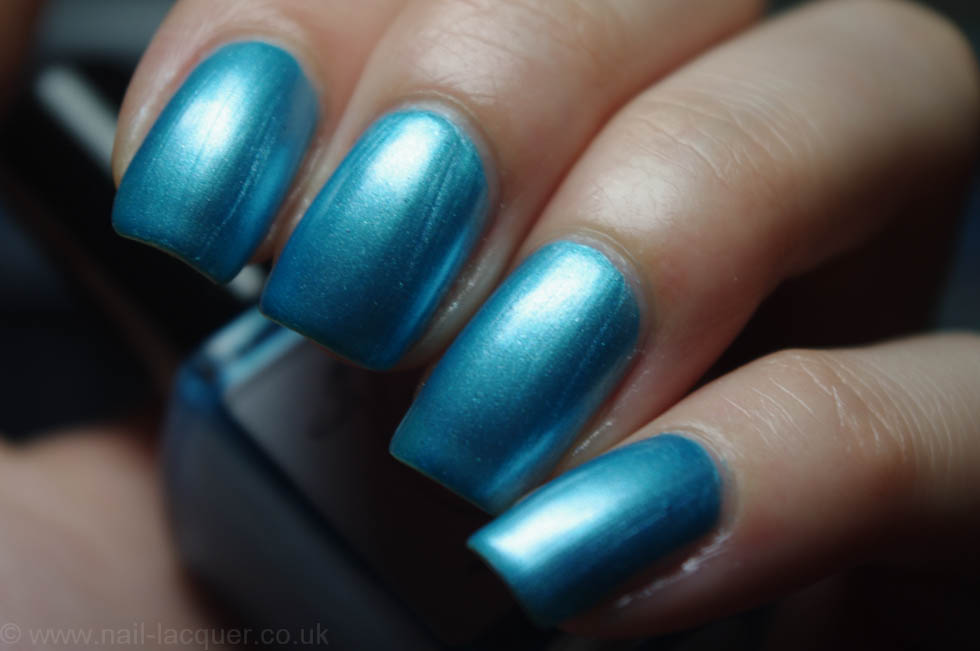 It was hard to choose but I decided to go with Fisherman's Catch which is a lovely blue, it is described as turquoise but I'd call it just blue. On the swatches I am wearing two coats, there is some visible nail line but I don't mind.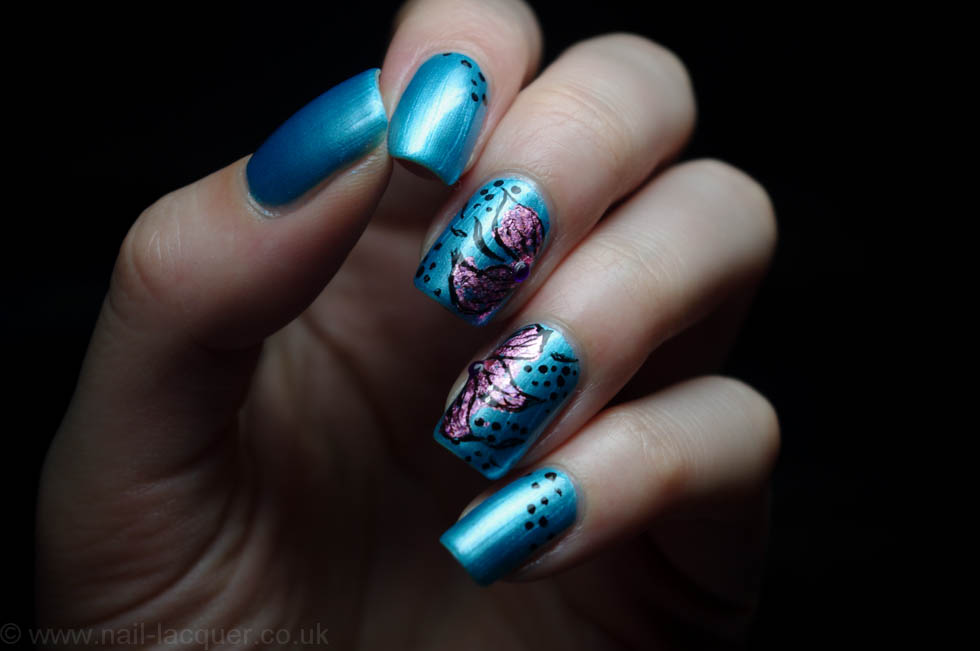 As of nail art I used nail foils again and tried to form a flower, not sure how well that turned out lol. I also used black acrylic paint and small brush to draw the contours and dots. Topped it all p with one coat of Gelous and one coat of Color Club fast dry nail polish.
Thanks for reading and make sure to leave your link when you comment so I can check your blogs out! ;)