Hello, today I am reviewing two polishes from the Make Up Gallery Time To Shine range which is from Poundland's budget make up range.
Make Up Gallery Time To Shine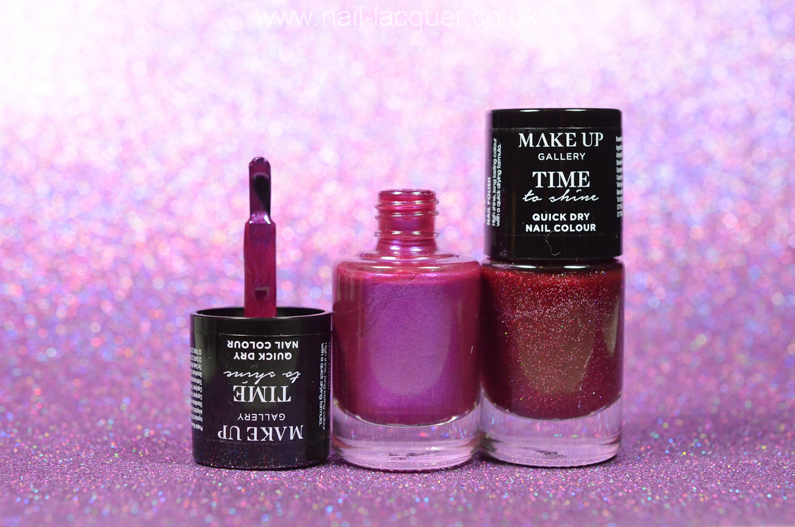 The collection consist of 39 different colours. I decided to get two colours to blog about and to be honest, it was hard to pick the two… not because there were so many to choose from, but because most of the colours did not appeal very exciting for me. I did make my decision by the end and went with Purple Sheen and Scarlett Sparkle.
Make Up Gallery Purple Sheen
Purple Sheen is a dark purple shimmer polish with blue shimmer finish. On the swatches I am wearing two coats with top coat. The polish was very pleasant to apply, the formula was on a runny side but still easy to apply and the brush was nice and flat making the application very smooth. The polish also didn't have the 'bad polish stink' that I always dread with low cost polishes. The drying time was medium and the polish dried in a semi matte finish which I didn't like hence swatching it with a layer of top coat. Overall a good polish with a very low price tag making it a huge bargain. I rate it 8, it was good but not quite 10.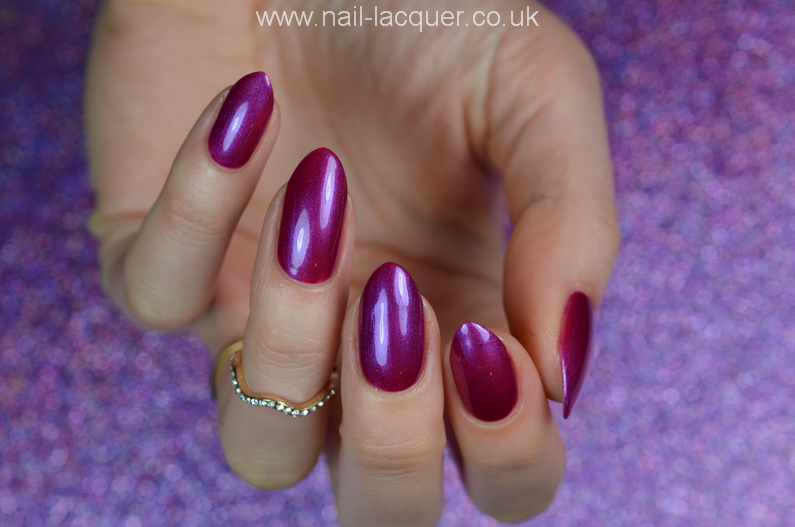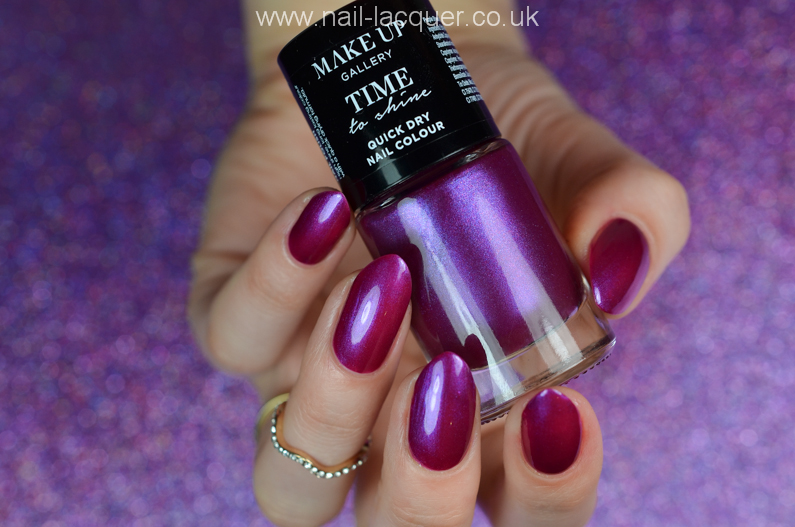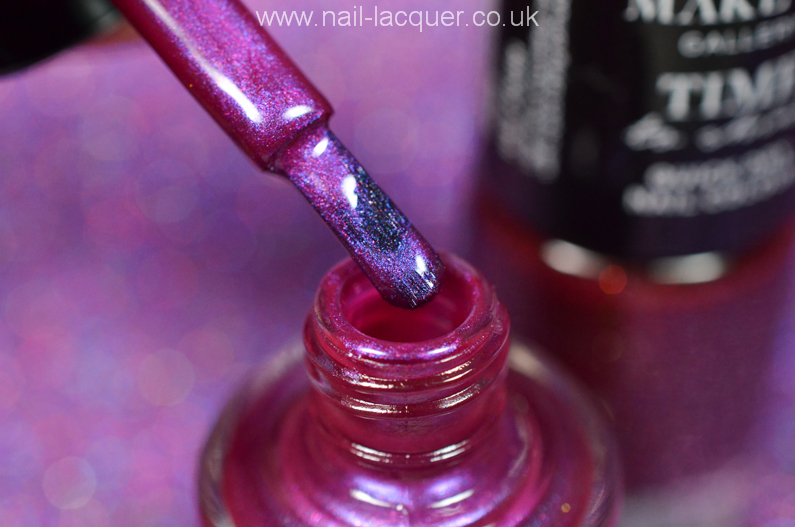 Make Up Gallery Scarlett Sparkle
Scarlett Sparkle is a dark raspberry red jelly polish full of small holographic glitter. On the swatches I am wearing two coats with top coat. The formula was very good and easy to apply. The only downside was the brush, whereas being flat, it was not nearly as good as the other one. But the polish didn't smell bad and it looked very nice at the end, some visible nail line but very fruity looking finish :D I give it 9, I like it more than Purple Sheen but the brush was a little disappointing.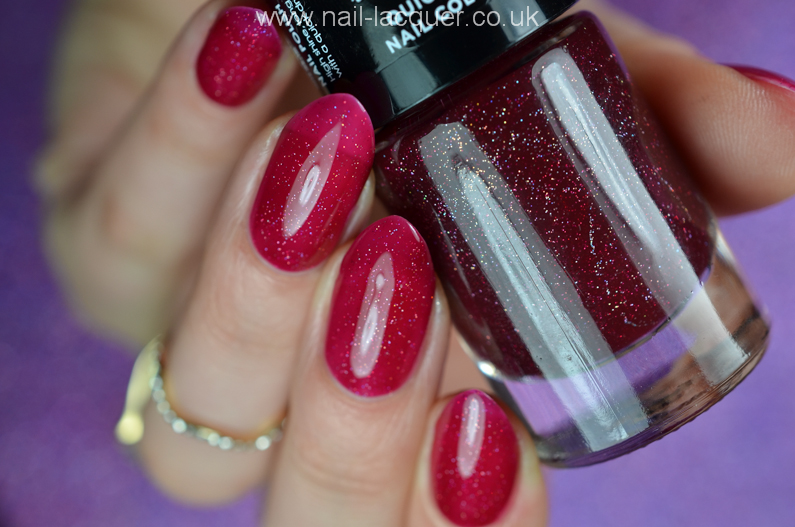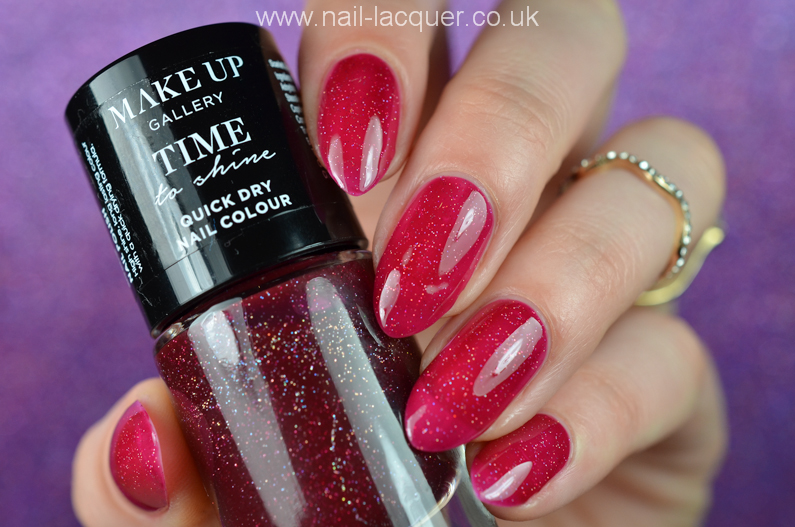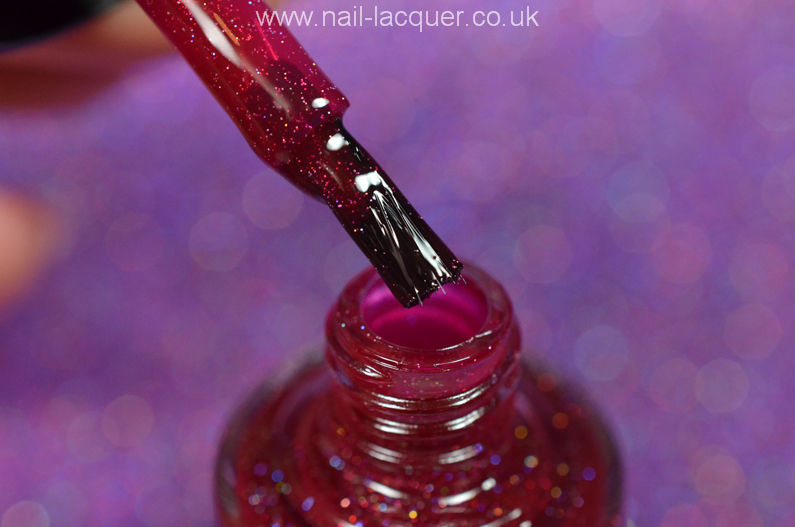 Overall these two polishes were a rather pleasing purchase but I really wish there were more exciting colours to choose from. I would love to hear if you have tried anything from Poundland's Make Up Gallery range.
Thanks for reading xxx